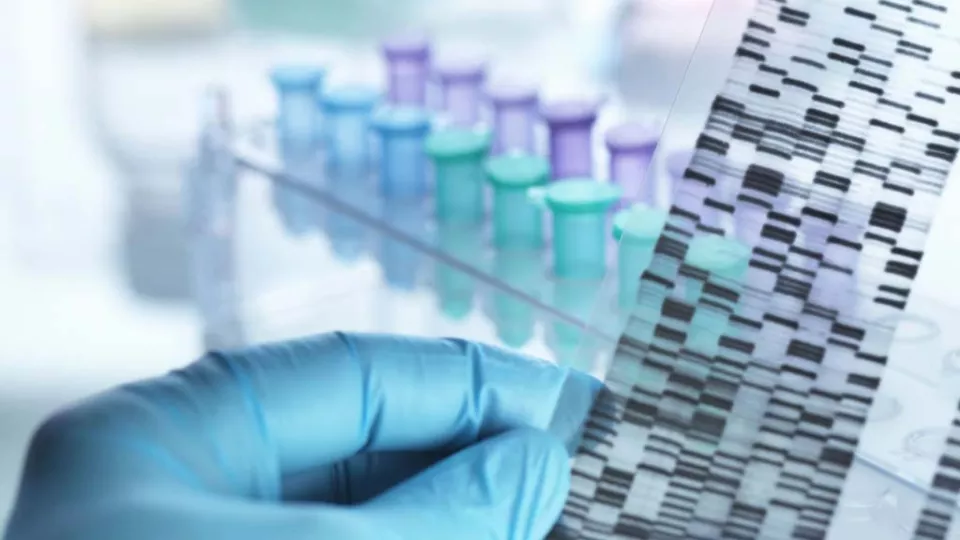 Research Community
Meet Some of our Research Staff Members
Amber Medina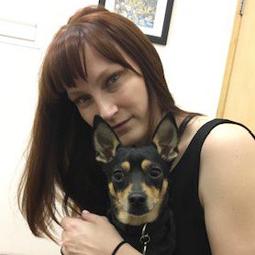 Clinical Research Coordinator
Amber helps coordinate leukemia and lymphoma trials. Though she has been doing clinical research for 15 years, Amber came to CHLA just two years ago. Joining the team at CHLA has given her more responsibility and opportunity for growth.
"You want to feel a real sense of purpose in your job," says Amber, "not only like you're doing something good for the community, but also like you're being challenged and you're doing something important. I definitely get that here. This is my forever place."
Enrolling new patients and making sure they fit specific study criteria can be intense. But Amber knows her team is there to support her. Besides, Amber is clearly the type to run toward challenges. She grew up in Switzerland, lived in Canada, and has visited about 20 countries. She says, "I like the excitement of being somewhere I don't speak the language and trying to get around."
---
Renna Killen, RN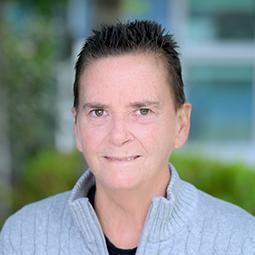 Clinical Research Nurse
Renna has been at CHLA for almost 34 years. Though she has served in various roles, she has been doing research since 2002. In several of CHLA's CAR T-cell studies, Renna works to ensure that all study details and protocols are followed carefully, and she monitors patients in the study and works alongside the principal investigators leading the research.
Renna often meets with patients and families to talk through their appointment procedures and to ensure everything goes smoothly. She is currently responsible for 10 studies, which means doing a lot of detailed work. But Renna points out that the work is rewarding. Recently, she met with patients who had very high-risk leukemia when they were enrolled in one of her studies. "They are now five years cancer-free," she says. "Getting to see those kids at that five-year time point was incredibly rewarding."
In her free time, Renna enjoys photography and creating note cards for friends.
---
Joshua Yang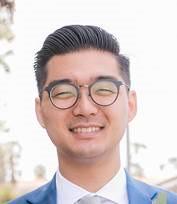 Clinical Research Manager
Joshua has been a Clinical Research Manager in the Jackie and Gene Autry Orthopedic Center for two years, but his CHLA journey began in 2016, first as an undergraduate volunteer research assistant, then as a Clinical Research Coordinator.
Today, he helps manage clinical research projects within Orthopedics. This is no small task. There are ~190 IRB protocols to manage and nearly 50 publications a year. Joshua says he loves this role because of the people.
"We have relationships that aren't just productive," he says, "they're also very genuine. We look out for each other."
Joshua enjoys learning on the job, too. "There are so many projects going on at any given time," he says. "I'm always learning new things, whether it's a procedure or a condition I didn't know about."
When Joshua isn't working, he is on the golf course or spending time with his wife and dog. His first baby is due in August, so he's getting one last golf tournament in this month before he goes into, as he puts it, the unknown.
---
Andrew Salas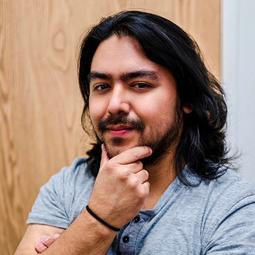 Associate Research Specialist
Stem cells, says Andrew, are very much like children. Or, more to the point, like teenagers.
"They're up and down; you definitely have to give them their space," he explains. "You have to make sure they're healthy and happy at all times." And if you don't? He laughs. "They get very unhappy!"
Andrew is a stem cell technician who grows, manages and maintains stem cells for researchers working with the Stem Cell Analytics Core. He also trains researchers in stem cell culturing practices and assists in stem cell differentiations and characterization. Most recently Andrew has been working with David Cobrinik, MD, PhD, and Aaron Nagiel, MD, PhD, on retinal pigment epithelial (RPE) cells from patient-derived induced pluripotent stem cells. RPE cells are critical caretakers of photoreceptors and will be used to test methodologies to correct mutations that cause blindness.
He came to CHLA in 2014 after a CIRM Bridges internship with USC's Stem Cell Core sparked his interest in stem cells. "It was really cool, interesting science, and it just led me down this path," says Andrew, who earned his bachelor's in biology from California State University San Bernardino. "I like that we're pushing the bounds of human knowledge."
Originally from Victorville, in his free time he loves gaming and going out to restaurants to try different foods.