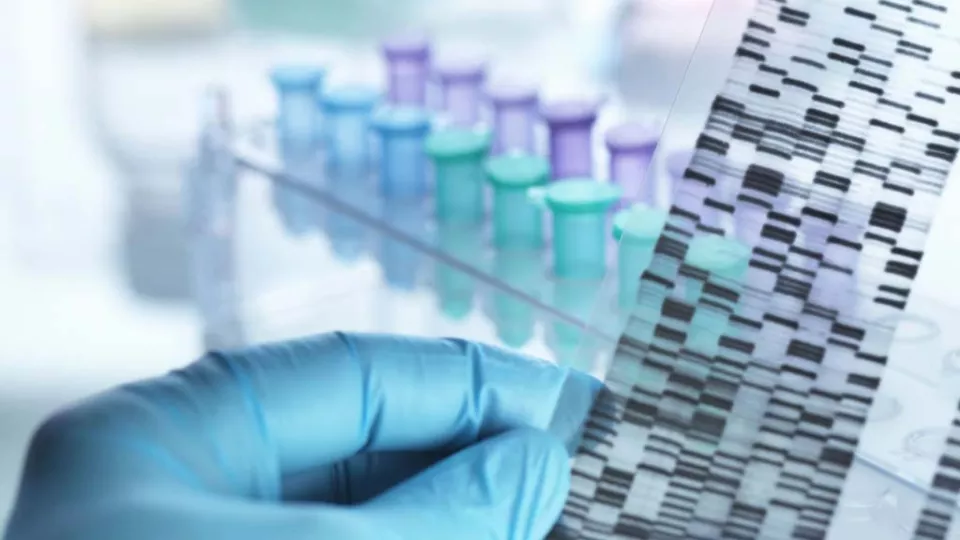 Research Community
Meet Some of our Research Staff Members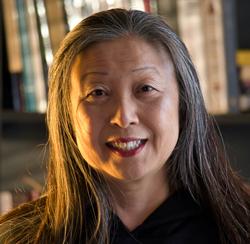 Juli Wu, PhD
Juli works as the Senior Program Manager in the office of the CSO. She shares her hopes of bringing researchers together to solve broad scientific problems. She also discusses the origin of her half-French cat.
Officially, Juli is Senior Program Manager working with CSO, Pat Levitt, PhD. But what doesn't come across from her title is the passion behind what she wants to do for research at CHLA. Juli transitioned from a research faculty member into administration because she felt she could make different contributions to research that were broader in scope.
"My main interest is in figuring out the best ways to put researchers together—basic, translational and clinical—so that we can solve more complex problems," she says. "That's my motivation." Working with Dr. Levitt, she hopes to enhance the capacity of team science at CHLA.
Outside of work, Juli spends time with her husband and her cat, Bouloche (French for lint). "She just followed us into our backyard and that was it." Apparently, the cat was small and fluffy, resembling a little lint ball. Juli's husband is French and the name just fit.
---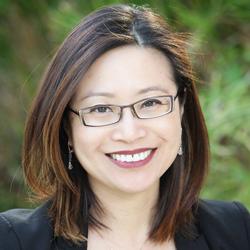 Sharon Tang
Sharon is the Associate Director of CLIC Operations in the Clinical Research Support Office. She is also a skydiving, marathon-running, first generation Chinese-American with epic stories to tell.
If you have the pleasure of speaking with Sharon Tang, several things will happen: First she'll make you cry-laugh as she discusses the quirks of growing up as a first-generation American. Then she'll warm your heart, describing her office, which is filled to the brim with Hello Kitty toys for kids participating in clinical trials (adult visitors have begun contributing to the stock). Finally, you'll feel humbled by the deep level of care she brings to her work.
Sharon's favorite part of the job? Mentoring the newer CRSO staff. "I try to impart how important our role is, however small." She says, "you may feel like a tiny cog in a machine, but when children all over the world are benefiting from medical advances, you'll know that you helped move that forward."
---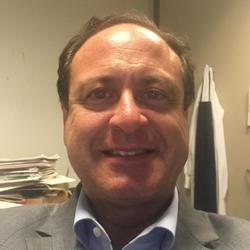 Harvey Pollack, MD, MS
Dr. Pollack is the Scientific Director of the SAIC Imaging Core. He is proof that sometimes taking a non-traditional path can lead to novel scientific approaches.
Harvey Pollack's path was no straight line. He started his career as a millwright, then earned degrees in both physics and medicine. This diverse background has afforded Dr. Pollack an ample knowledge base for not only building complex medical machinery, but also understanding the biomedical conditions the researchers are investigating. He brings this impressive level of expertise to his role in the SAIC.
The SAIC approaches models of pediatric health and disease in a new way. "The idea is to take the same type of imaging used in human medicine and apply it to research models," he says.
Just as physicians do in patients, the SAIC allows scientists to follow disease progression in a single preclinical model instead of comparing different models or experiments conducted at different times.
"Most kids are resilient and healthy. When they aren't, it's just devastating," he says. "This is why we're here. To best serve the research that'll save lives."
---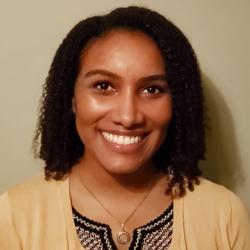 Sydney Brown
Sydney is a Clinical Research Coordinator assigned to clinical immunology and allergy research studies.
At any given time, Sydney might assist with several of the dozens of clinical studies in her division. There are currently more than 25! The study topics vary widely and include eczema, food allergies, primary immune deficiency disorders and much more.
Sydney's smile is apparent in her voice. Even during a Webex meeting with the camera off, you can hear it as she talks about her favorite part of the job. 
"I get to meet so many adorable kids," she says. "And I'm able to really serve these families." 
Sydney has worked in research for 15 years, but says the environment at Children's Hospital Los Angeles is unique. "I think people who work with sick kids are a little bit special and different," she says (still with the audible grin). "They're a lot more fun."
Sydney likes to travel, though not in the last year. She loves to read and spend time outdoors, and is currently training for a 5K race with her husband.