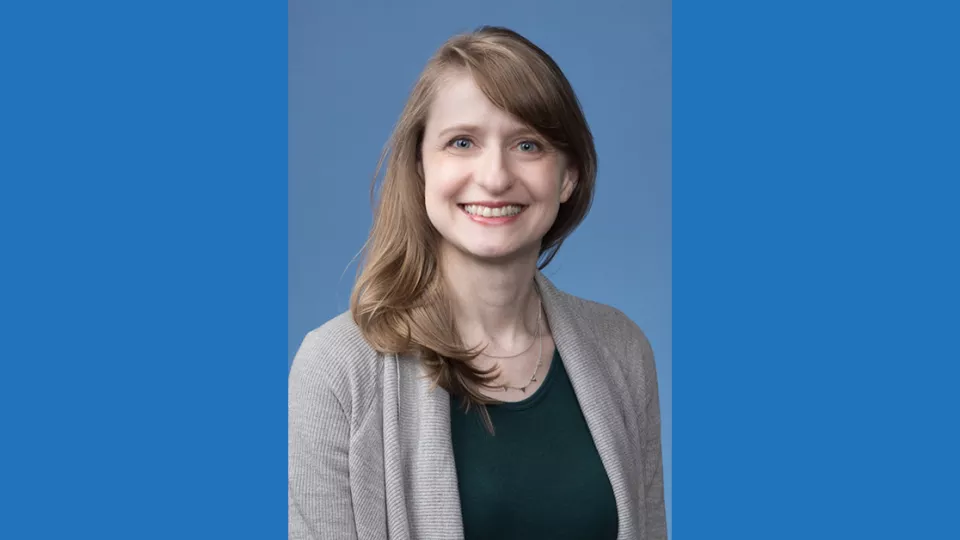 Research Community
Faculty Spotlight: Charlotte DiStefano, PhD
Dr. DiStefano joined CHLA in 2021 and is the lead psychologist for the Boone Fetter Clinic.
"Why doesn't my child talk?"
That's often the first question that parents ask Charlotte DiStefano, PhD when she diagnoses a toddler with autism. Unfortunately, she has no answer.
"This is what makes research appealing to me," she explains. "We need to better understand the mechanisms behind language impairment in these children."
The lead psychologist for the Boone Fetter Clinic at CHLA, Dr. DiStefano has an R21 grant from the National Institutes of Health that aims to shed light on this question. The study is evaluating children with autism who have a range of language proficiency—from fully fluent to not speaking.
Using electroencephalography (EEG), the team is investigating how each child's brain responds to various language stimuli, including basic audio tones and words.
"We are trying to identify different profiles of language impairment in these children," she says. "That would enable us to better predict an individual child's trajectory, as well as which interventions will be most effective."
Dr. DiStefano calls her path to research "nontraditional." She grew up in the tiny, "no-stoplight town" of Occidental, California, in a family of limited means. Her father never finished high school; she was the first in her family to go to college.
"My goal was to go to college and get a job so I could pay my bills," she says. "I wasn't thinking about graduate school and doctorates. That wasn't part of my world."
After graduating from New York University, she worked as a special education teacher. On a whim, she applied for a master's program at Harvard University—and got in. The program changed her perception of her career potential, and she later earned a PhD at UCLA and served as faculty there.
She joined CHLA in 2021. "I love the patient population we serve," Dr. DiStefano says. "It brings me a lot of joy to connect with these families and advocate for them."
After hours, her favorite activities include cooking, playing the piano (she was a competitive pianist growing up) and attending concerts throughout Los Angeles.