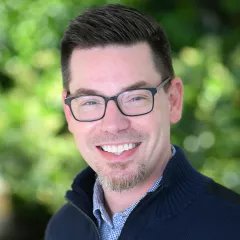 Michael Heffernan, MD
Director, Pediatric Orthopedic Surgery Fellowship Program
Attending Physician
Associate Professor of Clinical Orthopedic Surgery, Keck School of Medicine of USC
Michael Heffernan, MD, is a Board-certified orthopedic surgeon who specializes in the surgical and nonsurgical management of scoliosis and other pediatric spinal conditions. He is an Associate Professor of Clinical Orthopedic Surgery at the Keck School of Medicine of USC.
Before joining the Spine Program at Children's Hospital Los Angeles, Dr. Heffernan served as the Director of the Pediatric Orthopedic & Spine Deformity Fellowship at Children's Hospital New Orleans. While in New Orleans, he started the hospital's halo-gravity traction program for children with complex spine conditions. He also instituted a rapid recovery protocol that led to decreased narcotic pain medication requirements and shorter hospital stays following pediatric spine surgery.
Dr. Heffernan is active in the Pediatric Orthopaedic Society of North America, the Scoliosis Research Society and the Pediatric Spine Study Group. He is passionate about global outreach and is Chair of the Global Outreach Committee for the Pediatric Orthopaedic Society of North America. He has also served on the Scoliosis Research Society's global outreach committee and works with surgeons at Kingston Public Hospital to advance the care of children with scoliosis in Kingston, Jamaica.
After receiving his undergraduate degree at the Pennsylvania State University, Dr. Heffernan received his medical degree from the University of Pittsburgh School of Medicine. He went on to an orthopedic surgery residency at the University of Massachusetts Medical Center. Dr. Heffernan then completed his advanced fellowship training in pediatric orthopedics and pediatric spinal deformity at Children's Hospital Los Angeles. When Dr. Heffernan is not working, he enjoys spending time outdoors with his wife, Joanne, and their two daughters, Sophie and Riley.
Clinical Interests
Scoliosis, Adolescent Idiopathic Scoliosis, Congenital Scoliosis, Early Onset Scoliosis, Neuromuscular Scoliosis, Kyphosis, Cerebral Palsy, Trauma
Education
Medical School
University of Pittsburgh School of Medicine
Internship
University of Massachusetts Medical Center
Residency
University of Massachusetts Medical Center
Fellowship
Children's Hospital Los Angeles, Pediatric and Spinal Deformity
Accomplishments
Certification
American Board of Orthopaedic Surgery
Memberships
American Academy of Orthopaedic Surgeons
Scoliosis Research Society
Pediatric Orthopaedic Society of North America
Pediatric Spine Study Group
American Academy of Pediatrics
American Orthopaedic Association
4650 Sunset Blvd.
Los Angeles, CA 90027
United States
468 E. Santa Clara St.
Arcadia, CA 91006
United States