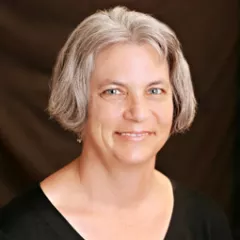 Marian Williams, PhD
Professor of Clinical Pediatrics and Psychology, Keck School of Medicine of USC
Dr. Williams is Professor of Clinical Pediatrics and Psychology in the Keck School of Medicine, Program Area Lead for the Early Childhood Mental Health Program at Children's Hospital Los Angeles, Co-Director of Training for the University Center for Excellence in Developmental Disabilities, and Director for the Stein Tikun Olam Infant-Family Mental Health Initiative.
Clinical Interests
Infant-family mental health; autism spectrum disorder
Education
Medical School
Williams College; University of Southern California, PhD
Internship
Hathaway Children's Services
Fellowship
University of California Los Angeles, Department of Pediatrics
Accomplishments
Certification
Licensed Psychologist; Endorsed Infant-Family Mental Health Specialist; Endorsed Reflective Practice Facilitator II
Publications
Publications
Williams ME, Johnson ME, Lavian ME, O'Neil SH, Borchert M. Quality of Individualized Education Programs for children with visual impairment and autism spectrum disorder. In press, 2022 Journal of Visual Impairment and Blindness.
Quebles I, Perrigo J, Bravo R, Wheeler B, Poulsen MC, Williams ME.  Latinx mothers' experiences with linkage to early intervention. Infants and Young Children, 35, 189-204, 2022.
Capal J, Williams ME, Pearson D, Kissinger R, et al. Profile of autism spectrum disorder in tuberous sclerosis complex: Results from a longitudinal, prospective, multisite study. Annals of Neurology, 90(6), 874-886, 2021.
Driver M, Mikhail S, Carson MC, Lakatos PP, Matic TM, Chin S, Williams ME.  Infant-family mental health in the NICU: A mixed methods study exploring referral pathways and family engagement.  Journal of Neonatal and Perinatal Nursing, 35(1), 68-78, 2021. https://doi.org/10.1097/JPN.0000000000000545
Williams ME, Harley E, Quebles I, Poulsen MK. Policy and practice barriers to early identification of autism spectrum disorder. Journal of Autism and Developmental Disorders, 51, 3423-3431, 2021. https://doi.org/10.1007/s10803-020-04807-7
Skale G, Perez H, Williams ME. Factors influencing implementation of evidence-based mental health interventions for infants and young children. The Journal of Behavioral Health Services & Research, 47, 493-508, 2020. 
Williams ME, Pearson D, Capal J, TACERN Study Group, et al. Impacting development in infants with tuberous sclerosis complex: Multidisciplinary research collaboration. American Psychologist, 74, 356-367, 2019. PMID: 30945897.
Lakatos P, Matic T, Carson MC, Williams ME. Child-Parent Psychotherapy with infants hospitalized in the neonatal care unit.  Journal of Clinical Psychology in Medical Settings, 26(4), 584-96, 2019. PMID: 30941622.
Research
Research Summary
Infant mental health; access to care for underserved populations; intersection of developmental disability and mental health; interdisciplinary training approaches.
3250 Wilshire Blvd
Los Angeles, CA 90010
United States