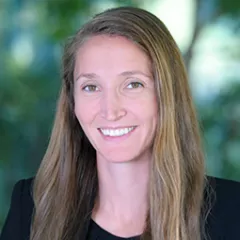 Jennah Mann, MD, FRCSC, MHCDS
Surgical Director, Sports Medicine Program
Attending Physician
Assistant Professor of Orthopedic Surgery, Keck School of Medicine of USC
Jennah Mann, MD, FRCSC, MHCDS, is a fellowship-trained pediatric orthopaedic surgeon specializing in sports medicine and arthroscopy. Her clinical interests include pediatric and adolescent sports and trauma injuries, and her care philosophy focuses on patient and parent values to develop a comprehensive plan for each child.
As a former professional alpine skier, Dr. Mann understands the demands and urgency of return to play—balanced with considerations for long-term health and injury prevention. With advanced training in health care delivery, her research interests include system efficiency and innovation, organizational management and care inequities.
Clinical Interests
ACL and meniscus injuries, discoid meniscus, patellar instability, shoulder instability, osteochondritis dissecans, ankle instability, complex pediatric arthroscopy, fractures
Education
Medical School
Columbia University College of Physicians and Surgeons
Graduate School
Master of Healthcare Delivery Science, Tuck School of Business and Geisel School of Medicine
Fellowship
Orthopaedic Sports Medicine and Shoulder Surgery, University of Colorado
Pediatric Orthopaedic Surgery, Shriners Children's Northern California and UC Davis
Accomplishments
Certification
Fellow of the Royal College of Surgeons of Canada, Orthopaedic Surgery
Board eligible, American Board of Orthopaedic Surgery
Memberships
American Orthopaedic Society of Sports Medicine
American Academy of Orthopaedic Surgeons
Arthroscopy Association of North America
Pediatric Research in Sports Medicine
Publications
Publications
Turner, N., Dinh, JM., Durham, JL., Schroder, LK., Ziegenfuss JY., Switzer, JA., (2020). Development of a Questionnaire to Assess Patient Priorities in Hip Fracture Care. Geriatr Orthop Surg Rehabil, eCollection.
Dragoo, JL., Braun, HJ., Durham, JL., Ridley, BA., Odegaard, JI, Luong, R, & Arnoczky, SP. (2012). Comparison of the acute inflammatory response of two commercial platelet-rich plasma systems in healthy rabbit tendons. Am J Sports Med, 40(6):1274-81.
Dragoo, JL., Braun, HJ., Durham, JL., Chen, MR., & Harris, AH. (2012). Incidence and risk factors for injuries to the anterior cruciate ligament in National Collegiate Athletic Association football: data from the 2004-2005 through 2008-2009 National Collegiate Athletic Association Injury Surveillance System, Am J Sports Med, 40(5):990-5.
Durham, JL., Jordan, KA., Devos, MJ., Williams, EK., & Sandstrom, NJ. (2012). Estradiol Protects Against Hippocampal Damage and Impairments in Fear Conditioning Resulting from Transient Global Ischemia in Mice, Brain Research, 1443:64-74.
Kim, HJ., Park, SH., Durham, J., Gimble, JM., Kaplan, DL., & Dragoo, JL. (2012). In Vitro Chondrogenic Differentiation of Human Adipose-Derived Stem Cells with Silk Scaffolds. J Tissue Eng, 3(1): 2041731412466405.
Research
Research Summary
Sports-related injuries, injury prevention
Return-to-play metrics
Health care innovation, quality improvement