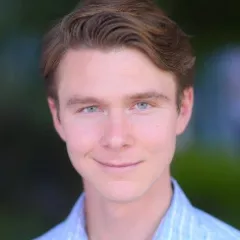 Eric Nickels, MD
Clinical Instructor of Pediatrics, Keck School of Medicine of USC
Education
Medical School
University of Chicago Pritzker School of Medicine
Graduate School
University of Southern California Keck School of Medicine
Internship
Children's Hospital Los Angeles, Pediatrics
Residency
Children's Hospital Los Angeles, Pediatrics
Fellowship
Children's Hospital Los Angeles, Pediatric Hematology/Oncology
Accomplishments
Certification
Pediatric Hematology, Oncology, American Board of Pediatrics
General Pediatrics, American Board of Pediatrics
Publications
Publications
Feng Q, Nickels E, Muskens IS, de Smith AJ, Gauderman WJ, Yee AC, Ricker C, Mack T, Leavitt AD, Godley LA, Wiemels JL. Increased burden of familial-associated early-onset cancer risk among minority Americans compared to non-Latino Whites. eLife. 2021 Jun 22;10:e64793. PMID: 34155975; PMCID: PMC8219377.
Rojek K, Nickels E, Neistadt B, Marquez R, Wickrema A, Artz A, van Besien K, Larson RA, Lee MK, Segal JP, King MC, Walsh T, Shimamura A, Keel SB, Churpek JE, Godley LA. Identifying Inherited and Acquired Genetic Factors Involved in Poor Stem Cell Mobilization and Donor-Derived Malignancy. Biology of Blood Marrow Transplantation. 2016 Nov;22(11):2100-2103. Epub 2016 Aug 4. PMID: 27497531; PMCID: PMC5592729.
Nickels EM, Soodalter J, Churpek JE, Godley LA. Recognizing familial myeloid leukemia in adults. Therapeutic Advances in Hematology. 2013 Aug;4(4):254-69. PMID: 23926458; PMCID: PMC3734901.
Churpek JE, Nickels E, Marquez R, Rojek K, Liu B, Lorenz R, Lepore J, Madzo J, Wickrema A, Artz AS, van Besien K, Godley LA. Identifying familial myelodysplastic/acute leukemia predisposition syndromes through hematopoietic stem cell transplantation donors with thrombocytopenia. Blood. 2012 Dec 20;120(26):5247-9. PMID: 23258901.
Research
Research Summary
Pediatric Leukemia/Lymphoma
Molecular Epidemiology
Leukemia Epigenetics
DNA Methylation
Cancer Predisposition