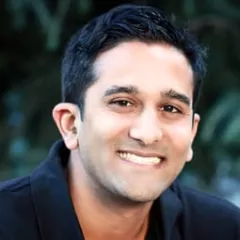 Amit Sura, MD, MBA
Fellowship Program Director
Attending Physician
Assistant Professor of Radiology, Keck School of Medicine of USC
Amit Sura, MD/MBA was born and raised in southern California before completing his undergraduate studies at the University of California, Berkeley. There he double majored in business administration at the Walter A. Haas School of Business as well as Molecular and Cell Biology at the College of Letters and Sciences.
He moved to Boston in the year 2004 to begin his combined degree program at Tufts University School of Medicine where he received an MD/MBA in Healthcare Management.
He completed his residency at St. Luke's-Roosevelt Hospital Center in New York before moving back to southern California to start and complete his fellowship at Children's Hospital in Los Angeles (CHLA). He currently is the Assistant Program Director for the pediatric radiology fellowship at CHLA.
His research interests include topics in healthcare management and policy including overutilization, pay for performance, quality of care, and resident/fellow education. He serves on the Utilization Management committee at CHLA and is working to improve process flows regarding the care of patient with appendicitis.
Clinical Interests
Musculoskeletal Imaging, Imaging Utilization, Appropriateness in the Emergency Room, Resident/Fellow Education
Education
Medical School
Tufts University School of Medicine
Internship
New York University School of Medicine, Division of Internal Medicine
Residency
St. Luke's-Roosevelt Hospital Center, NY, Diagnostic Radiology
Fellowship
Children's Hospital Los Angeles, Pediatric Radiology
Accomplishments
Certification
Diagnostic Radiology - American Board of Radiology
Pediatric Radiology  - American Board of Radiology
Memberships
Society of Pediatric Radiology; American College of Radiology; Radiological Society of North America
Publications
Publications
Sura A, Ho A. Enforcing Quality Metrics over Equipment Utilization Rates as Means to Reduce Centers for Medicare and Medicaid Services Imaging Costs and Improve Quality of Care. J Clin Imaging Sci 2011, 1:28
Sura A, Shah N. Pay for Performance: Modest Benefits for Improving Healthcare Quality. American Health and Drug Benefits, March/April 2010 3:2