Pediatrics Fellowship in Health Equity
About the Fellowship
The General Academic Pediatrics Fellowship in Health Equity at Children's Hospital Los Angeles is a two-year program with an optional third year. The program trains future leaders in providing high-quality care to all children with a focus on the underserved (not limited to socioeconomic status, race/ethnicity, special health care needs or sexual orientation). This leadership starts in the clinic, but spans all levels of advocacy for child health including education of trainees, research, community involvement and policy development.
Why CHLA?
Children's Hospital Los Angeles is consistently ranked as one of the top pediatric health care institutions in the United States. What makes us unique, however, is our patient population. Our general pediatrics clinic is operated by AltaMed, which is the largest federally qualified health center in the nation. More than 90% of the clinic's patients are on Medicaid/CHIP (known as MediCal in California) and 17% have special health care needs. In addition to primary medical care, there are optometry, dental and a variety of subspecialty clinics available within the clinic, as well as a robust patient-centered medical home team, which provides case management for 3,200 patients with complex medical needs, and family support services staffed by social workers and psychologists to address behavioral health and social health needs such as food and housing insecurity. This makes Children's Hospital Los Angeles the perfect training ground for general pediatricians interested in addressing the social determinants of health in caring for an increasingly diverse patient population.

Learn More About the Training Program
The fellowship is composed of 40% clinical work, 25% education and 35% scholarly work in the first year, designed to focus on an area of the fellow's interest. Clinical time decreases in second and third years.
Clinical Work
Primary care experience in the AltaMed CHLA clinic

Two half-days of primary care clinic
Two half-days of urgent care clinic
Additional urgent care clinic shifts for extra pay

Two weeks each year attending on the inpatient setting at CHLA (supervised by a faculty member) or in the newborn nursery at Hollywood Presbyterian Medical Center
Education
Baseline curriculum covering a range of topics within health equity

Weekly meetings with fellows from other programs
Weekly meetings within the Division of General Pediatrics
Weekly health equity lecture series covering a range of topics:

Social determinants of health
Community-based participatory research
Health disparities
Racism
Immigrant health
Healthcare financing
Policy development

Leadership Education in Neurodevelopmental Disabilities program

Developing interdisciplinary leaders in healthcare with the necessary competencies for shaping effective health policies, programs, and outcomes for all children including those from underserved populations, autism spectrum disorder and special health care needs

Introductory course in Clinical and Translational Research Study Design

CME stipend to cover memberships to professional organizations, licensure and participation in national conferences such as AAP-NCE or PAS
Graduate coursework through the Keck School of Medicine

Public health
Academic medicine
Global health

One half-day of precepting residents in their continuity clinic
Teach in our residents' Community Pediatrics rotations
Local legislative visits as well as an annual trip to Sacramento to advocate to state legislators on child healthcare topics with the American Academy of Pediatrics-California
Scholarly Work
We recognize that the ultimate goal of health equity can be addressed in many ways and want to provide our fellows with the flexibility to develop their areas of interest. Therefore, fellows will be allowed to choose from one of three tracks to pursue their personal education and scholarly work.

Community advocacy
Medical education
Health services research

Fellows will identify both a general academic mentor and a primary research mentor to help with career guidance and project development, respectively. These individuals will be part of the fellow's Scholarship Oversight Committee to evaluate the fellow's progress with regard to scholarly activity.
Fellows are expected to submit scholarly work for presentation locally and nationally
Candidates must have successfully completed or be in good standing within their residency and also clear employee screenings as required by Children's Hospital Los Angeles and the University of Southern California.
ACGME Accredited: No
Fellowship duration: 2 years (with an optional third year)
Fellows per year: 1 to 2
Application deadline: Oct. 15, 11:59 p.m. PST
Postgraduate training required: Pediatrics internship and residency
U.S. citizenship required: No
Salary: $80,000 Year 1, $81,600 Year 2
Benefits: Health and dental insurance, 14 days paid vacation, 6 personal days and a yearly educational stipend
Kevin Fang, MD, MPH
Fellowship Director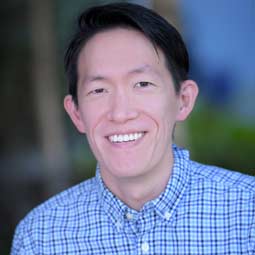 Kevin Fang, MD, MPH is the Fellowship Director for the General Academic Pediatrics Fellowship in Health Equity. Prior to medical school, he taught high school biology through Teach For America. This experience shaped his interests in community advocacy and school health. During medical school at Case Western Reserve University, he founded Horizons – a program that connected local public high school students with undergraduate and medical student mentors in order to learn about public health topics such as diabetes, sexually transmitted diseases and substance abuse. For this work, he received the 2013 United States Public Health Service award in Excellence in Public Health. Kevin completed his pediatric internship and residency at Children's Hospital Los Angeles and then a fellowship in Community Medicine through Kaiser Permanente Los Angeles Medical Center. He joined the faculty of the Division of General Pediatrics in 2017, where he continues to work on projects at the intersection of schools and child health, focused on addressing social determinants of health.
Ashaunta Anderson, MD, MPH, MSHS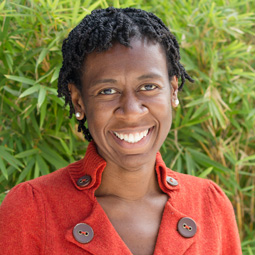 Ashaunta T. Anderson, MD, MPH, MSHS is an Assistant Professor of Pediatrics at the Keck School of Medicine of the University of Southern California and Children's Hospital Los Angeles. Dr. Anderson's current research explores the origins of health disparities in the social environments of early childhood. Her work is particularly focused on the impact of early school readiness and racial socialization on later academic achievement and related health outcomes. She has conducted a number of qualitative assessments of early childhood educators, pediatricians, and minority parents with the goal of developing a culturally appropriate way to enhance a child's education, health, and resilience in a multi-ethnic society.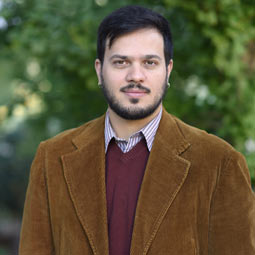 After completing his undergraduate degree at Washington University in St. Louis, Juan Espinoza received an Intramural Research Training Award (IRTA) at the Immunotherapy Unit of the National Institute on Aging at the National Institutes of Health. During his time at the NIH, Juan worked on small molecule design, developing new therapeutic and research tools. Successively, Juan attended the USC Keck School of Medicine, receiving his MD in 2010. Juan completed his pediatric residency at Children's Hospital Los Angeles in 2013, and in 2014 he became an Assistant Professor of Clinical Pediatrics at Children's Hospital Los Angeles and the USC Keck School of Medicine. His research interests include digital media and technology and their role in medicine and medical education, with a special focus on patient (user) generated health data. These academic interests arise from his experiences outside of medicine; in 2010 he co-founded GC/MDDM, a small digital media production company that works with television, film, web, and mobile technologies. Through this endeavor, he has partnered with both the entertainment and healthcare industries. Healthcare clients include the Alfred Mann Foundation, UCLA Nathanson Family Resilience Center, Children's Hospital Los Angeles, and Medallion Therapeutics. In each of these partnerships, Dr. Espinoza's role has been to create and implement technology and media solutions to healthcare and education problems. Dr. Espinoza utilizes these same principles in his teaching, research, and clinical practice.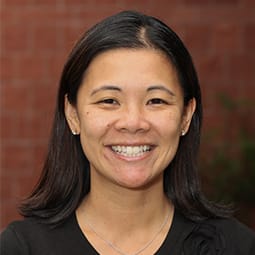 Joyce R. Javier, MD, MPH, MS is an Associate Professor of Clinical Pediatrics at Children's Hospital Los Angeles, Keck School of Medicine at the University of Southern California and an Attending Physician at AltaMed General Pediatrics. She completed pediatrics residency training and a general academic pediatrics fellowship at Stanford University. She is a general pediatrician and physician scientist whose research over the past 18 years has focused on addressing health disparities among minority immigrant populations. Her most recent studies focus on recruitment of Filipino families in randomized controlled trials and using community partnered participatory research to decrease mental health stigma and prevent adolescent depression and suicide among Filipino youth by partnering with parents and community stakeholders to implement and evaluate evidence-based parenting interventions.
Elizabeth Kuilanoff joined the CHLA General Pediatrics faculty in late 2019 after completing the Kaiser Permanente Fellowship in Community Medicine. During her fellowship, she created a community medicine medical student rotation, directed the KP Pediatric Resident Advocacy Rotation, and worked with the KP School of Medicine developing their service-learning curriculum. Dr. Kuilanoff now continues her work in community clinics providing care to a particularly underserved and vulnerable population. She enrolled in the Masters of Academic Medicine program at USC in early 2020 and was accepted to the AAP Young Physician Leadership Alliance. She is passionate about medical student and resident education and continues precepting trainees. She has been involved in teaching and mentoring since attending medical school at UC Davis (2014). Prior to medical school, she studied at UCLA where she earned both her BS in Psychobiology (2008) and MPH (2010) degrees.
Karen Camero, MD
Karen Camero is a recent graduate of our General Academic Pediatric fellowship in Health Equity, at Children's Hospital of Los Angeles. Karen completed her undergraduate studies and medical school in Venezuela. After completing medical school, and a two-year post-graduate rotational internship, Karen returned to the US to pursue a career in pediatrics. Before residency, she took part in a scholars program at the University of California Los Angeles, that aims to expand the number of Spanish speaking primary care doctors in California. She completed her residency training at CHLA, where she served as Co-chair of the residency program's Diversity and Inclusion Committee. Her work in this committee helped expand the residency program's efforts to recruit students from diverse backgrounds. She has a strong interest in topics like health literacy, caring for families with limited English proficiency, positive parenting, and anticipatory guidance. During her fellowship, she worked on a project to evaluate the effects on a positive parenting program on infant development and parental wellbeing. She also mentored a resident project on the development of an anticipatory guidance curriculum for pediatric residents, to help emphasize family-centered health promotion counseling and discussion of social determinants of health during clinic visits.