Pediatric Surgery Fellowship
About the Fellowship
Children's Hospital Los Angeles offers a comprehensive two-year residency (fellowship) training program in pediatric surgery. This fellowship program, designed for residents who have completed their training and are Board-eligible in general surgery, is accredited by the Residency Review Committee (RRC) of the Accreditation Council for Graduate Medical Education.
The Division of Pediatric Surgery participates in the National Intern and Resident Matching Plan and chooses one fellow each year for the program.
Learn More About the Program
Our fellowship, established in 1961, offers a great breadth of cases. Operative cases include extensive experience with neonatal surgery, anorectal malformations, pediatric surgical oncology, hepatobiliary and thoracic surgery. In the first year, junior fellows gain experience in general pediatric surgery, trauma, neonatology and intensive care of older children, pediatric otolaryngology, and urology. They gradually assume a greater role in patient management and administrative duties in the final two months of the year. In the second year, senior fellows participate in virtually all newborn surgery, tumor surgery and non-cardiothoracic surgery while on service and have administrative responsibilities for weekly conferences.
There are weekly lectures led by Pediatric Surgery faculty as well as other faculty members from other specialties such as pediatric oncology, neonatology and pediatric anesthesiology. Each weekly lecture is followed by rounds in the Newborn and Infant Critical Care Unit (NICCU), where fellows, residents and medical students review complex neonatal surgical patients and discuss challenging scenarios to simulate the pediatric surgery boards. Pediatric Surgery and NICCU faculty members lead the rounds.
Attendance at outpatient clinics one half-day a week is required, and a monthly clinic devoted to long-term patient-care follow-up is mandatory throughout the two-year fellowship. Residents can attend specialty clinics such as Vascular Anomalies Clinic, Colorectal Clinic, Trauma Clinic and Aerodigestive Clinic.
At our facility, fellows will have access to the knowledge and expertise of a team of pediatric surgeons with different backgrounds, teaching methods and interests. Fellows will also be mentored on becoming a successful surgeon in academic medicine.
During the fellowship, the senior fellow is expected to complete the American Board of Surgery qualifying and certification exams in general surgery. Upon completion of the fellowship program, the graduating fellow will be eligible to take the Board exam in pediatric surgery.
Special Features
Fellows in the Pediatric Surgery Training Program will have in-depth exposure to several excellent clinical programs.
Fellows have the opportunity to participate in our excellent Trauma Program. The hospital is designated as the only Level I Pediatric Trauma Center by the Los Angeles County Department of Health Services, and as the Regional Verified Level I Pediatric Trauma Center by the American College of Surgeons.
Patients with multisystem injuries are admitted to the Division of Pediatric Surgery under the direct supervision of the fellows and attending staff. The fellows actively participate in the Multidisciplinary Trauma Teaching and Trauma Morbidity and Mortality Conferences, held monthly.
The Trauma Program is multidisciplinary and includes key stakeholder representatives from departments across the hospital.
Fellows participate in the care of patients in the Extracorporeal Membrane Oxygenation (ECMO) program. Several ECMO research projects are also under way, particularly involving patients with diaphragmatic hernia.
How to Apply
The CHLA Surgery Fellowship Program is a part of the National Resident Matching Program (NRMP). Our program takes applications via the Electronic Residency Application Service (ERAS). If you are interested in applying for our fellowship program, you will need to apply through the ERAS application process.
Children's Hospital Los Angeles is an equal opportunity, affirmative action employer. We welcome and encourage all qualified applicants to apply. Applicants will be considered without regard to race, color, religion, sexual orientation, gender identity, national origin, protected veteran status, disability or any other characteristic protected by law or CHLA policy.
The Division greatly values diversity and is committed to building a vibrant and culturally diverse community of faculty that best reflects the patients and families we serve. Individuals from underrepresented groups in medicine are especially encouraged to apply.
Program Fast Facts
ACGME Accredited: Yes
Fellows per year: 1
Application Deadline: Dec. 31
(1.5 years ahead of fellowship start date)
Duration: 2 years
Postgraduate Training Required: Yes
U.S. Citizenship Required: No
Salary Minimums (2022-2023):
Post Graduate Year 4: $74,792
Post Graduate Year 5: $77,788
Post Graduate Year 6: $80,678
Post Graduate Year 7: $83,478
Post Graduate Year 8: $86,278
Post Graduate Year 9: $89,078
* Compensation will be at the discretion of each division
Benefits Include: Flexible benefits program starts on the first day of employment which includes medical, dental, vision and life insurance for you and your dependents, 401(k) matching up to 3%. Also includes 14 days of paid vacation, 6 days of protected sick leave, yearly educational stipend, monthly cell phone bill and meal stipend.
Fellow Case Volume:
2022 Graduate: 1,324
2021 Graduate: 1,288
2020 Graduate: 1,300
2019 Graduate: 1,300
2018 Graduate: 1,239
2017 Graduate: 1,283
American Board of Surgery Certifying Exam pass rate from 2000 - present: 100%
Current Pediatric Surgery Fellows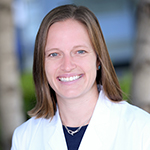 LAUREN BAUMANN, MD
Senior Fellow
Lauren Baumann, MD, finished her General Surgery training at the University of Cincinnati and completed a research fellowship at Lurie Children's Hospital in Chicago. She has a particular interest in global surgery and during her research years had a primary role in the development and implementation of a laparoscopic simulation-based education course for Mexican surgeons as a member of the SAGES Global Affairs Committee. In 2017 and 2018, she took part in the World Health Assembly as a representative of the G4 Alliance, which included the development of a universal operative case log data for standardized data collection. She has spent significant clinical time operating in Malawi, Guatemala and Peru throughout her training. After fellowship, she is interested in pursuing a career in academic global surgery focusing on sustainable growth and delivery of safe surgical care in Latin America.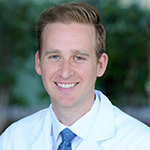 MICHAEL ZOBEL, MD
Junior Fellow
Michael Zobel, MD, completed his training in General Surgery at the University of California San Francisco, where as Chief Resident he received the Nusz Achievement Award for his clinical work, teaching and research efforts. As a Pediatric Surgery Research Fellow at CHLA from 2018-2020, Dr. Zobel investigated novel immune-mediated treatments for neuroblastoma, with funding from the American College of Surgeons. He has received multiple teaching awards, including most recently the Teaching Excellence Award for Cherished Housestaff from the UCSF School of Medicine. He graduated from the Keck School of Medicine of USC as an inductee of Alpha Omega Alpha with Distinction in Research, while at The Saban Research Institute exploring therapeutic pathways for necrotizing enterocolitis. He has published 19 manuscripts in peer-reviewed journals, in addition to four textbook chapters.
Pediatric Surgery Fellowship Graduates
2022 Gillian Fell, MD, PhD, Stanford Medicine Children's Health-Lucile Packard
2021 David Darcy, MD, University of Rochester-Golisano Children's Hospital
2020 Willieford Moses, MD, UCSF Benioff Children's Hospital
2019 Ashley Walther, MD, Cincinnati Children's Hospital Medical Center
2018 Shannon Castle, MD, Valley Children's Hospital
2017 Eveline Shue, MD, Cedars Medical Center
2016 Erik Barthel, MD, PhD Valley Children's Hospital
2015 Aaron Jensen, MD, UCSF Benioff Children's Hospital
2014 Kanika Bowen-Jallow, MD, Cook Children's Health Care
2013 Demetri Merianos, MD, Weill Cornell Medical Center
2012 Catherine Hunter, MD, Oklahoma Children's Hospital - OU Health
2011 Bindi Naik-Mathuria, MD, Texas Children's Hospital
2010 Mary Austin, MD, UT Health Science Center at Houston
2009 Russell Woo, MD, Kapi'olani Medical Center for Women and Children
2008 Faisal Qureshi, MD, UT Southwestern Medical Center
2007 Dean Anselmo, MD, CHLA
2006 Roman Sydorak, MD, Kaiser Permanente
2005 Fizan Abdullah, MD, Lurie Children's Hospital of Chicago