Pediatric Pathology Fellowship

About the Fellowship
Our ACGME-accredited training program consists of 12 months of supervised experience in diagnostic pediatric pathology, including surgical pathology, autopsy pathology, molecular diagnostics, hematopathology, neuropathology, perinatal/placental pathology, and clinical pathology. Research projects are incorporated into the training. The fellows prepare cases for interdisciplinary conferences and present the findings as per the monthly schedule. An optional second year fellowship may be available on an individual basis.
There is a wide array of pediatric surgical specimens, and autopsy cases include pediatric, perinatal, fetal and forensic patients. In addition, fellows review cases from a large pediatric consultation service and supervise and contribute to the education of rotating residents and medical students.
Requirements
Candidates must have an MD or DO degree, board eligibility in anatomic pathology and/or clinical pathology, and an unrestricted California Medical License by the time the fellowship begins.
To Apply
Candidates must have a valid unrestricted California medical license to apply and must be anatomic pathology board eligible. Clinical pathology board eligibility is preferred. To be considered, please fill out this application and email your CV, three letters of recommendation and personal statement of career goals to Nick Shillingford, MD, Program Director, at nshillingford@chla.usc.edu.
Program Fast Facts
ACGME Accredited: Yes
Fellows per year: 1 - 2
Application Deadline: N/A
Duration: 1 - 2 years
Postgraduate Training Required:
4 years
U.S. Citizenship Required: No
Salary Minimums for 2023-2024:
Post Graduate Year 4: $78,531
Post Graduate Year 5: $81,677
Post Graduate Year 6: $84,712
Post Graduate Year 7: $87,652
Post Graduate Year 8: $90,592
Post Graduate Year 9: $93,532
Benefits Include: Health and dental insurance, 14 days paid vacation+ 6 protected sick days, yearly educational stipend, monthly meal stipend, and 401(k) matching up to 3%
Meet Our Fellows
2022-2023
Paul Zamiara, MD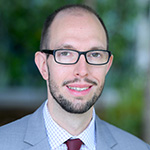 Medical School: Schulich School of Medicine and Dentistry, Western University, London ON Canada
Residency: Dalhousie University, Halifax NS Canada
2022-2023
Cristo J. Guardado Salazar, MD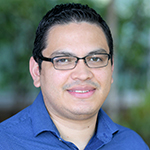 Medical School: Universidad Evangelica de El Salvador, San Salvador, El Salvador
Residency: Rutgers University, Robert Wood Johnson Medical School
Past Trainees
Where Are They Now?
2021-2022
Moe R. Takeda, DO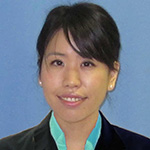 Faculty, Assistant Professor, Children's Hospital of Philadelphia
2021-2022
Christopher LePhong, DO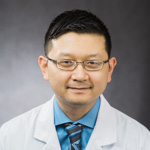 Staff Pathologist, Valley Children's Hospital, Madera, CA
2020-2021
Crystal Bockoven, MD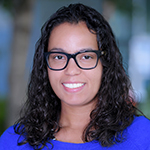 Staff Pathologist, Assistant Professor, University of Wisconsin in Madison
2020-2021
Roshan Mahabir, MD, PhD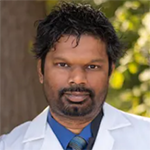 Deputy Medical Examiner, Michigan Institute of Forensic Science and Medicine
2019-2020
Joshua Byers, MD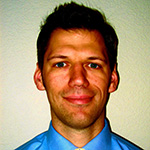 Neuropathologist/Pediatric Pathologist, Children's Hospital Oakland
2019-2020
Murad Alturkustani, MD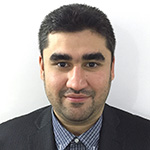 Pediatric Pathologist, King Abdulaziz University Hospital, Jeddah, Saudi Arabia
2018-2019
Julie-Huss-Bawab, MD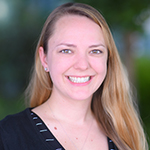 Deputy Medical Examiner, Los Angeles County Medical Examiner's Office
Forensic Pathology Fellowship Director, ME Office/USC
2018-2019
Nishant Tawari, MD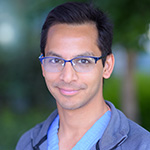 Pediatric Pathologist/Neuropathologist, Assistant Professor, University of Arizona, Phoenix Children's Hospital
2017-2018
Fang Bu, MD
Pediatric Pathologist, Children's Minnesota
2017-2018
Chelsea Maedler-Kron, MD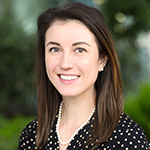 Pediatric Pathologist, Assistant Professor, Residency Program Director, McGil University, Montreal, Canada
Meet Our Faculty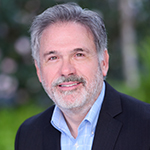 Chief, Division of Anatomic Pathology
Department of Pathology and Laboratory Medicine, CHLA
Professor of Clinical Pathology, Keck School of Medicine of USC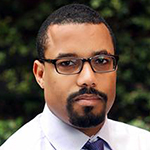 Program Director, Pediatric Pathology Fellowship Program
Staff Pediatric Pathologist
Department of Pathology and Laboratory Medicine, CHLA
Associate Professor of Clinical Pathology, Keck School of Medicine of USC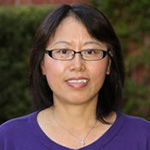 Pediatric Pathologist, Attending Physician
Department of Pathology and Laboratory Medicine, CHLA
Associate Professor of Clinical Pathology, Keck School of Medicine of USC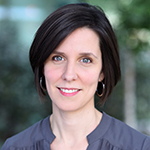 Director, Neuropathology
Director, Center for Pathology Research Services
Pathology Director, CHLA Brain Tumor Center
Attending Physician
Department of Pathology and Laboratory Medicine, CHLA
Assistant Professor of Clinical Pathology, Keck School of Medicine of USC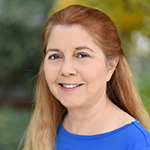 Faculty Director, Immunohistochemistry
Neuropathologist, Attending Physician
Department of Pathology and Laboratory Medicine, CHLA
Associate Professor of Clinical Pathology, Keck School of Medicine of USC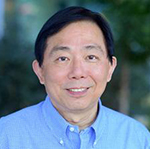 Faculty Operations Director, Division of Anatomic Pathology
Director, Quality Management in Anatomic Pathology
Director, Surgical Pathology
Associate Director, Center for Global Health
Staff Pathologist
Department of Pathology and Laboratory Medicine, CHLA
Professor of Clinical Pathology, Keck School of Medicine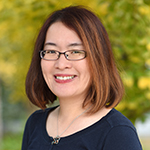 Director, Electron Microscopic Laboratory
Staff Pathologist, Attending Physician
Department of Pathology and Laboratory Medicine, CHLA
Associate Professor of Clinical Pathology, Keck School of Medicine of USC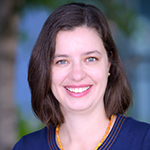 Director, Hematopathology
Director, Hematopathology Fellowship Program Site
Medical Director, Hematology Laboratory
Medical Director, Bone Marrow Laboratory
Associate Director, Center for Pathology Research Services
Staff Hematopathologist and Pediatric Pathologist
Department of Pathology and Laboratory Medicine, CHLA
Associate Professor of Clinical Pathology, Keck School of Medicine of USC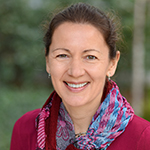 Director, Clinical Cytogenomics
Center for Personalized Medicine
Department of Pathology and Laboratory Medicine, CHLA
Professor of Clinical Pathology, Keck School of Medicine of USC
Odey C. Ukpo, MD, MS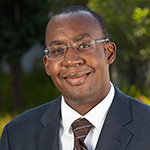 Medical Director, Medical Examiner
Los Angeles County Medical Examiner-Coroner