Endocrinology Fellowship
About the Endrocrinology Fellowship
The fellowship is a three-year program intended to prepare trainees for a career in academic pediatric endocrinology. The program combines clinical endocrinology and diabetes care with excellent opportunities for clinical and laboratory-based research within the division and through close liaisons within the Department of Pediatrics at Children's Hospital Los Angeles, The Saban Research Institute and the Keck School of Medicine at the University of Southern California. The fellowship program has a rich history of excellence in endocrinology and diabetes extending back almost 30 years
Learn More About the Program
The Center for Endocrinology, Diabetes & Metabolism has been named one of the top seven programs in the country by U.S. News and World Report for the last seven years in a row. With 14 full-time and three part-time attending physicians, three PhD research faculty, two full-time nurse practitioners, as well as many nurse educators, the fellows are exposed to a wealth of expertise in various aspects of pediatric endocrinology. In addition, fellows have the opportunity to interact with other highly regarded and productive divisions in the hospital that care for patients with diverse pediatric issues. It is the intent of the program that fellows will be well-trained in diagnosis and management of endocrine disorders of childhood, be able to teach and lecture on endocrinology and diabetes, and be familiar with the methodology and interpretation of routine endocrine and relevant genetic laboratory studies. Another critical component of the fellowship is to be able to design and carry out clinical and laboratory investigations.
Publications (last 10 years)

Other Educational Experience
The fellow will spend 12 months during the fellowship as the "on-service fellow." The service time is generally allocated as follows:
six months in year one
four months in year two
two months in year three
On-service fellows will manage the inpatient endocrine and diabetes service, under the supervision of attending faculty. They will round with pediatric residents and see all consults and primary endocrine and diabetes patients. On-service fellows will also see urgent outpatient consultations, and triage urgent patient phone calls.
When off service, fellows will attend two clinics per week including their own continuity clinic. The continuity clinic will carry on through all 3 years of fellowship and will be staffed by a dedicated attending physician. Non-continuity teaching clinics are preceded by a one-hour conference with the attending, which is spent discussing cases to be seen and endocrine/diabetes topics of interest. Incorporated in teaching clinic schedule are our multidisciplinary clinics including comprehensive CAH and hyperandrogenism clinic, Turner syndrome clinic, EMPOWER weight management clinic, type 1 and type 2 diabetes clinics, rare bone disorder clinic, neuro-oncology Clinic, and thyroid nodule clinic. In addition, fellows have the opportunity to do rotations in other CHLA divisions, including but not limited to Lipid clinic (Cardiology), Transgender clinic (Adolescent Medicine) and Genetics clinic.
Fellows cover the service on weeknights and weekends all 3 years, in rotation with one another, resulting in being "on call" one in every five or six nights and weekends. Call is primarily from home, though weekend call involves morning inpatient rounds, and fellows are expected to be available to come into the hospital for rare emergencies.
Fellows engage in research throughout their training (for a total of 22 months while "off service"). In their first year, fellows will choose their research project and mentors, in coordination with the fellowship director. They will lay the groundwork for their project(s), and choose their Scholarship Oversight Committee, which will monitor their scholarly progress throughout their fellowship. During the second and third years, fellows will focus primarily on their research project(s). Clinical research projects are expected to be hypothesis-driven and rigorously performed. Bench research should involve a discrete project in which the fellow does the majority of the hands-on work. Both types of research should lead to one or more first-authored publications for the fellow. Fellows are encouraged to attend and present their research at institutional, local, and national scientific meetings, and the division provides clinical coverage and financial support for these activities. Fellows are required to apply for at least one grant during their fellowship.

Endocrinology fellows have the opportunity to participate in a wide variety of clinical and laboratory-based research projects. Fellows develop their own projects, building on one of a number of ongoing projects within the division, or with one of collaborators in other divisions at Children's Hospital Los Angeles or in the Keck School of Medicine of the University of Southern California.
Below is a list of recent fellow research projects at CHLA:
Endocrinology Research
Use of thyroid scintigraphy as part of the diagnostic process in congenital hypothyroidism
RANK ligand assay: A novel approach to patients with metabolic bone disease
Longitudinal assessment of adrenomedullary function from infancy through early childhood
Evaluation of abdominal obesity and carotid initmal medial thickness in youth with CAH
The role of lymphocytes in the accumulation and activation of adipose tissue macrophages
Effect of GnRH agonists on height in transgender patients
Pubertal disorders in patients with optic nerve hypoplasia
Endocrinopathies and vision outcomes in patients with optic nerve hypoplasia
Serum prolactin concentrations in relation to hypopituitarism and obesity in children with optic nerve hypoplasia
Early detection of central hypothyroidism and its impact on vision in children with optic nerve hypoplasia
Use of dynamic testing to identify adrenal insufficiency in patients with thalassemia major
Pharmacodynamics of c-type natriurietic peptide during growth hormone treatment
Diabetes and Obesity Research
The influence of non-nutritive sweeteners on metabolic outcomes in Type 1 diabetes mellitus
Time limited eating in Obesity
Diabetes telehealth care beyond high school
Barriers to Technology Use in Type 1 Diabetes
Food choices in youth with type 1 diabetes
Retrospective continuous glucose monitoring (CGM) system use in type 1 diabetes patients transitioning to pump therapy
Food choice behavior in youth
The use of CGM in poorly controlled type 1 diabetes patients on multiple daily injections
The effects of vitamin D supplementation on glycemic control and pro-inflammatory markers involved in microvascular complications in adolescents with type 1 diabetes
Metabolic syndrome and diabetes in patients with acute lymphoblastic leukemia
Use of exenetide, a GLP-1 agonist, in children with Prader Willi Syndrome
2019
Vidmar AP, Pretlow R, Borzutzky C, Wee CP, Fox DS, Fink C, Mittleman SD. An Addiction Model-Based Mobile Health Weight Loss Intervention in Adolescents With Obesity. Pediatr Obes. 2019; 14(2):e12464.
Vidmar AP, Salvy SJ, Pretlow R, Mittelman SD, Wee CP, Fink C, Fox DS, Raymond JK. And Addiction-Based Mobile Health Weight Loss Intervention: Protocol of a Randomized Controlled Trial. Contemp Clin Trials. 2019;78:11-19
Bakhach M, Reid MW, Pyatak EA, Berget C, Cain C, Thomas JF, Klingensmith GJ, Raymond JK. Home Telemedicine (CoYoT1 Clinic): A Novel Approach to Improve Psychosocial Outcomes in Young Adults with Diabetes. Diabetes Educ. 2019:45(4):420-430.
2018
Vidmar AP, Weber JF, Monzavi R, Koppin CM, Kim MS. Improved medical-alert ID ownership and utilization in youth with congenital adrenal hyperplasia following a parent educational intervention. J Pediatr Endocrinol Metab. 2018;31:213-219.
Akhtar Ali S; Ng, C; Votava-Smith, J; Randolph, LM; Pitukcheewanonot, P. "Bisphosphonate Therapy in an Infant with Generalized Arterial Calcification with an ABCC6 Mutation." Accepted to Osteoporosis International
2017
Ferris JA, Geffner ME. Are aromatase inhibitors in boys with predicted short stature and/or rapidly advancing bone age effective and safe? J Pediatr Endocrinol Metab. 2017; 30:311-317.
Vidmar AP, Miyazaki B, Sanchez-Lara PA, Pitukcheewanont P. X-linked hypophosphatemic rickets, del(2)(q37.1;q37.3) deletion syndrome and mosaic Turner syndrome, mos 45,X/46,X, del(2)(q37.1;q37.3) in a 3-year-old female. J Bone Metab 2017;24:257-261.
Wongsaengsak S, Vidmar AP, Addala A, Kamil ES, Sequeira P, Fass B, Pitukcheewanont P. A novel SLC12A1 gene mutation associated with hyperparathyroidism, hypercalcemia, nephrogenic diabetes insipidus, and nephrocalcinosis in four patients. Bone. 2017;97:121-125.
Salehi P, Hsu I, Azen CG, Mittelman SD, Geffner ME, Jeandron D. Effects of exenatide on weight and appetite in overweight adolescents and young adults with Prader-Willi syndrome. Pediatr Obes. 2017;12:221-228.
2016
Serrano-Gonzalez M, Shay S, Austin J, Maceri D, Pitukcheewanont P. A germ-line mutation of CDC73/HRPT2 (70 G>T) in an adolescent female with parathyroid carcinoma: first case report and review of the literature. J Pediatr Endocrinol Metab. 2016;29:1005-1012.
Ryabets-Lienhard A, Stewart C, Borchert M, Geffner ME. The optic nerve hypoplasia spectrum: review of the literature and clinical guidelines. Adv Pediatr. 2016 Aug;63:127-146.
Stewart C, Garcia-Filion P, Fink C, Ryabets-Lienhard A, Geffner ME, Borchert M. Efficacy of growth hormone replacement on anthropometric outcomes, obesity, and lipids in children with optic nerve hypoplasia and growth hormone deficiency. Int J Pediatr Endocrinol. 2016;2016:5.
Kim MS1, Dao-Tran A, Davidowitz E, Tseng T, Gilsanz V, Ryabets-Lienhard A, Nguyen E, Geffner ME. Carotid intima-media thickness is associated with increased androgens in adolescents and young adults with classical congenital adrenal hyperplasia Horm Res Paediatr. 2016;85:242-249.
Shih EM, Mittelman S, Pitukcheewanont P, Azen CG, Monzavi R. Effects of vitamin D repletion on glycemic control and inflammatory cytokines in adolescents with type 1 diabetes. Pediatr Diabetes. 2016;17:36-43.
Olney RC, Salehi P, Prickett TC, Lima JJ, Espiner EA, Sikes KM, Geffner ME. Dynamic response of C-type natriuretic peptide and its aminoterminal propeptide (NTproCNP) to growth hormone treatment in children with short stature. Clin Endocrinol (Oxf). 2016; 2016;85:561-568.
2015
Lin MH, Numbenjapon N, Germain-Lee EL, Pitukcheewanont P. Progressive osseous heteroplasia, as an isolated entity or overlapping with Albright hereditary osteodystrophy. J Pediatr Endocrinol Metab. 2015;28:911-918.
Kim MS, Ryabets-Lienhard A, Dao-Tran A, Mittelman SD, Gilsanz V, Schrager SM, Geffner ME. Increased abdominal adiposity in adolescents and young adults With classical congenital adrenal hyperplasia due to 21-Hydroxylase deficiency. J Clin Endocrinol Metab. 2015;100:E1153-1159.
Lin MH, Wood JR, Mittelman SD, Freyer DR. Institutional adherence to cardiovascular risk factor screening guidelines for young survivors of acute lymphoblastic leukemia. J Pediatr Hematol Oncol. 2015;37:e253-257.
2014
Shih EM, Mittelman S, Pitukcheewanont P, Azen CG, Monzavi R. Effects of vitamin D repletion on glycemic control and inflammatory cytokines in adolescents with type 1 diabetes. Pediatr Diabetes 2016:36-43.
Shih EM, Graham JM Jr. Review of genetic and environmental factors leading to hypospadias.Eur J Med Genet. 2014;5):453-463.
Ryabets-Lienhard A, Kim MS, Bali B, Lane CJ, Park AH, Hall S, Geffner ME. Decreased adrenomedullary function in infants with classical adrenal hyperplasia. J Clin Endocrinol Metab. 2014;99:E1597-1601.
2013
Lin MH, Connor CG, Ruedy KJ, Beck RW, Kollman C, Buckingham B, Redondo MJ, Schatz D, Haro H, Lee JM, Tamborlane WV, Wood JR, For The Pediatric Diabetes Consortium. Race, socioeconomic status, and treatment center are associated with insulin pump therapy in youth in the first year following diagnosis of type 1 diabetes. Diabetes Technol Ther. 2013;5)929-934
Huang K, Malloy P, Feldman D, Pitukcheewanont P. Enteral calcium infusion used successfully as treatment for a patient with hereditary vitamin d resistant rickets (HVDRR) without Alopecia: A novel mutation gene. Gene. 2013;512:554-559.
Salehi P, Koh CJ, Pitukcheewanont P, Trinh L, Daniels M, Geffner M. Persistent Müllerian duct syndrome: 8 new cases in Southern California and a review of the literature. Pediatr Endocrinol Rev. 2012;10:227-233.
2012
Kim MS, Ryabets-Lienhard A, Geffner ME. Management of congenital adrenal hyperplasia in childhood. Curr Opin Endocrinol Diabetes Obes. 2012;19:483-488.
Lin MH, Pitukcheewanont P. Mucolipidosis type II (I-cell disease) masquerading as rickets: two case reports and review of literature. J Pediatr Endocrinol Metab. 2012;25:191-195.
Lin MH, Pitukcheewanont, P. Sertoli cell tumor and intratubular germ cell neoplasia located in separate gonads in an adolescent patient with complete androgen insensitivity: A case report and review of literature. J Pediatr Endocrinol Metab. 2012;25:547-551.
Lin MH, Punyasavatsut N, Pitukcheewanont P. Bone health in children and adolescents. Cur Trends Endocrinol 2012;p:29-38.
Vedin AM, Garcia-Filion P, Fink C, Borchert M, Geffner ME. Serum prolactin concentrations in relation to hypopituitarism and obesity in children with optic nerve hypoplasia. Horm Res Paediatr. 2012;77:277-280.
Fink C, Vedin AM, Garcia-Filion P, Ma NS, Geffner ME, Borchert M. JAAPOS. 2012 ;16:418-423.
Reh CS, Olney RC, Azen C, Prickett TC, Espiner EA, Geffner ME. Plasma C-type natriuretic peptide forms and thyroid status in prepubertal children with acquired thyroid disease. Clin Endocrinol (Oxf). 2012;76:228-235.
2011
Vedin AM, Karlsson H, Fink C, Borchert M, Geffner ME. Presenting features and long-term effects of growth hormone treatment of children with optic nerve hypoplasia/septo-optic dysplasia. Int J Pediatr Endocrinol. 2011;2011:17.
Pitukcheewanont P, Bali B, Somanunt S, Reiff A. Scleroderma-like skin changes not involving the hand in a prepubertal male with type I diabetes mellitus: A case report. Dermatoendocrinol. 2011;3:230-232.
Reh CS, Hendy GN, Cole DE, Jeandron DD. Neonatal hyperparathyroidism with a heterozygous calcium-sensing receptor (CASR) R185Q mutation: clinical benefit from cinacalcet. J Clin Endocrinol Metab. 2011;96:E707-712.
Reh CS, Mittelman SD, Wee CP, Shah AC, Kaufman FR, Wood JR. A longitudinal assessment of lipids in youth with type 1 diabetes. Pediatr Diabetes. 2011;12(4 Pt 2):365-371.
Venkatramani R, Ma NS, Pitukcheewanont P, Malogolowkin MH, Mascarenhas L. Gorham's disease and diffuse lymphangiomatosis in children and adolescents. Pediatr Blood Cancer. 2011 ;56:667-670.
Ahmad T, Geffner M, Parks J, Brown M, Fisher L, Costin G. Short stature and metabolic abnormalities in two sisters with a 7.6-kb GH1 gene deletion. Growth Horm IGF Res. 2011;21:37-43.
2010
Reh CS, Geffner ME. Somatotropin in the treatment of growth hormone deficiency and Turner syndrome in pediatric patients: a review. Clin Pharmacol Adv Appl 2010;2:111-122.
Ma NS, Shah AJ, Geffner ME, Kapoor N. IGF-I stimulates in vivo thymopoiesis after stem cell transplantation in a child with Omenn syndrome. J Clin Immunol 2010;30:114-120.
Ma NS, Fink C, Geffner ME, Borchert MD. Evolving central hypothyroidism in children with optic nerve hypoplasia. J Pediatr Endocrinol Metab 2010;23:53-58.
Mittelman SD, Klier K, Braun S, Azen C, Geffner ME, Buchanan TA. Obese adolescents show impaired meal responses of the appetite-regulating hormones ghrelin and PYY. Obesity 2010; 18:918-925.
2009
Ma N, Malloy JP, Pitukcheewanont P, Dreimane D, Geffner ME, Feldman D. Hereditary vitamin D resistant rickets: Identification of a novel splice site mutation in the vitamin d receptor gene and successful treatment with oral calcium therapy. Bone. 2009;45:743-746.
Marathe C, Bradley MN, Hong C, Chao L, Wilpitz D, Salazar J, Tontonoz P. Preserved glucose tolerance in high fat diet-fed C57BL/6 mice transplanted with PPARgamma -/-, PPARdelta -/-, PPARgamma delta -/- or LXRalpha beta -/- bone marrow. J Lipid Res. 2009;50:214-224.
Chao LC, Wroblewski K, Zhang Z, Pei L, Vergnes L, Ilkayeva OR, Ding S, Reue K, Watt MJ, Newgard CB, Pilch PF, Hevener AL, Tontonoz P. Insulin resistance and altered systemic glucose metabolism in mice lacking Nur77. Diabetes. 2009;58:2788-2796.
Fellows have access to a variety of educational experiences during their fellowship, including, but not limited to:
Thursday morning divisional educational conference (invited speakers, case presentations, journal club)
Endocrine brown bag lecture series (monthly)
Pediatric endocrinology board review (bi-weekly)
Research meetings with fellowship director (bi-monthly)
Fellows' core curriculum (covers general education, research and professionalism for all Children's Hospital Los Angeles subspecialty fellows)
Responsible conduct of research
Endo-Urology, Endo-Radiology, and Endo-Genetics joint conferences
Thyroid tumor board (quarterly)
Clinical & Translational Research Study Design Course (8 weeks long)
Divisional research updates
Diabetes camp
Pediatric grand rounds
The Saban Research Institute chalk talks
Patient education conference participation, e.g., the annual meeting of the MAGIC Foundation
Access to graduate courses and masters programs at USC with tuition remission
"Pre-tending" Week
Class of 2023

Casey Berman, MD
Medical School: Tulane University School of Medicine
Pediatrics Residency: NY Presbyterian- Columbia University
I was born and raised in New Jersey, however it was during my time spent in New Orleans and NYC for my medical training that I discovered my love of Endocrinology. I developed a passion for nutrition education to help with childhood obesity, and became excited about incorporating this nutrition counseling in the care of children with diabetes as well. I have also discovered a love of taking care of type 1 diabetes patients, and find much fulfillment in the continuity of care that is established with these children. I am very excited to pursue a career in Endocrinology here in sunny California!

Ian Marpuri, MD
Medical School: Virginia Commonwealth University School of Medicine
Pediatrics Residency: University of Chicago/Comer Children's Hospital
I was born and raised in Virginia Beach, VA, home to the world's longest pleasure beach. I've been immersed in endocrinology since my dad was diagnosed with type 2 diabetes. While in medical school, I realized I wanted to become a pediatrician and did a rotation in peds endo. From helping with dietary plans for families of diabetic children across multiple cultures to managing thyroid storm and DKA in the PICU, I absolutely fell in love. I moved to Chicago for residency and became involved in projects around neonatal hyperglycemia and medical student education in endocrinology. During fellowship, I hope to continue to explore the wide worlds of diabetes, endocrinology, and LA's taco scene.
Class of 2022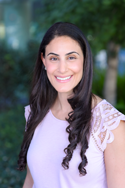 Monica Naguib, MD
Medical School:
George Washington University
Pediatrics Residency:
Cohen Children's Medical Center/Northwell Health
I was born and raised in Orange County, CA. While learning about the endocrine system during medical school, I developed an interest unlike I had with any prior subject. I looked forward to coming to these lectures because the mechanisms and feedback loops of the endocrine glands made sense and were well-integrated into the physiology of the entire body. I specifically remember the pediatric endocrinology lecture, and I was fascinated with how to diagnose and manage growth and pubertal abnormalities in children. Later that year, I developed a passion for fighting childhood obesity after attending a lecture at my school by Michelle Obama. Fortunately, I found that obesity and endocrinology go hand in hand. During residency I researched the outcomes of obese youth with prediabetes and hope to continue studying this population during fellowship at CHLA.
Class of 2021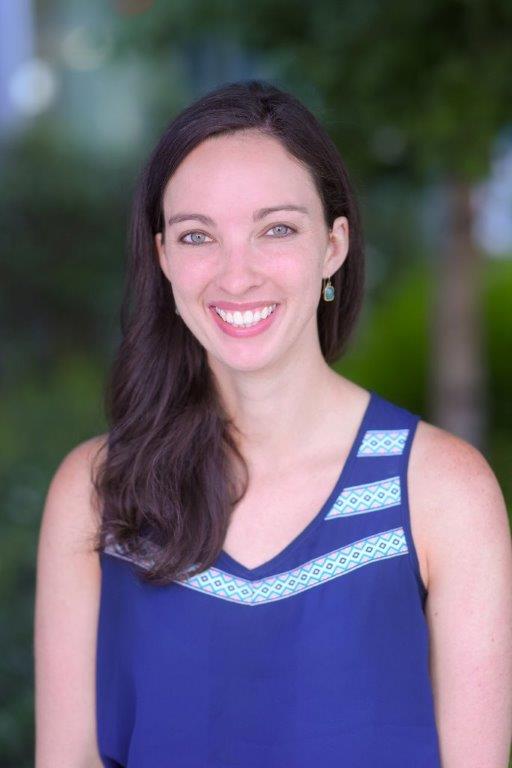 Danielle Guiffre, MD
Medical School:
University of Maryland
Pediatrics Residency:
University of Florida
I was born and raised on the East Coast (Maryland) and moved to the west coast for endocrinology fellowship and sunshine. I always knew that I wanted to help a vulnerable pediatric population have better access to healthcare, but didn't know that population was the Type 1 Diabetes population until residency when I started to take care of them. I am very passionate about being at the forefront of individualized healthcare delivery for each patient. Later in residency, I fell in love with the educational diversity and common sense that comes with the rest of the field of endocrinology.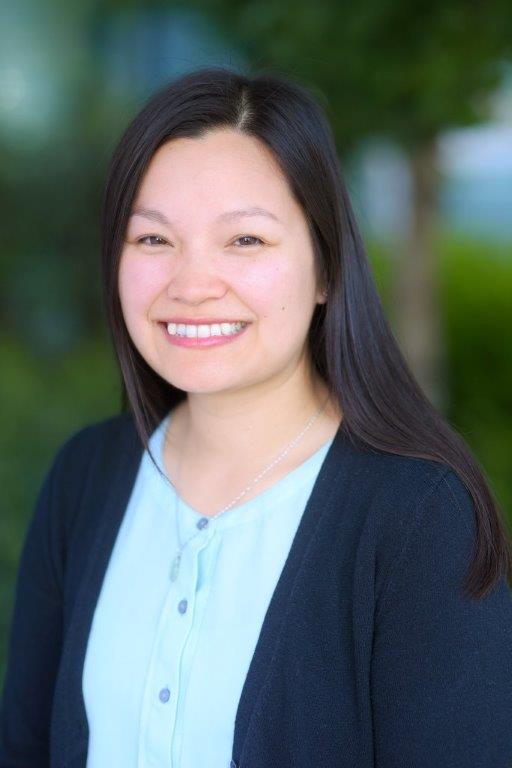 Betty Shum, MD
Medical School:
Tufts University
Pediatrics Residency:
Children's Hospital of Oakland
My interest in pediatric endocrinology started in medical school at Tufts where I was fascinated by the puzzles of how different hormones in the body work. This interest grew in residency at Children's Hospital of Oakland where I had the opportunity to care for patients and their families living with chronic diseases and wanting to support them through psychosocial barriers. During my time as a resident, I became involved with research projects in Type 1 diabetes and looking at endocrinopathies in patients with transfusion dependent thalassemia. During medical school and residency, I have also developed an interest in pediatric obesity and hope to pursue further research during fellowship in Type 1 diabetes and pediatric obesity.
Where Do Fellows Go When They Graduate?
AGME Accredited: Yes
Fellows per year: 2
Application Deadline: October
Duration: 3 years
Postgraduate Training Required: 3 years
U.S. Citizenship requirement: accept citizenship, green card, and J1 Visa
Salary Minimums:
Post Graduate Year 4: $71,550 minimum
Post Graduate Year 5: $73,150 minimum
Post Graduate Year 6: $74,900 minimum
Post Graduate Year 7+: Compensation will be at the discretion of each division
Benefits Include: Health and dental insurance, 14 days paid vacation+ 6 protected sick days, yearly educational stipend, monthly meal stipend, and 401(k) matching up to 3%
Fellows who have graduated our program obtained faculty positions at:
Boston Children's Hospital
Brown University
Children's Hospital Los Angeles
Children's Hospital Oakland
Children's Hospital Orange County
Cottage Hospital, Santa Barbara
Kaiser, Santa Clara
Kaiser Permanente, Los Angeles
Seattle Children's Hospital
Stanford University
UCSF Fresno
University of Athens
University of Rochester
University of Virginia
White Memorial Medical Center, Los Angeles
Support
In 2018, The CHLA Pediatric Endocrinology Fellowship was the recipient of the three-year Gustavus and Louise Pfeiffer Research Foundation Award, which will support fellows and their research mentors who are performing research in areas of diabetes and/or obesity.
The Fellowship has also been supported in part by generous donations from the Homer and Gloria Harvey Family Foundation, Mr. and Mrs. Kenneth and Sherry Corday, Mr. and Mrs. David and Meredith Kaplan, Ms. Monica Lester, Mr. Paul Lester, The Francine Kaufman Endowment, The Marcled Foundation, the Hurlbut-Johnson Charitable Trust, and a grant from Genentech.