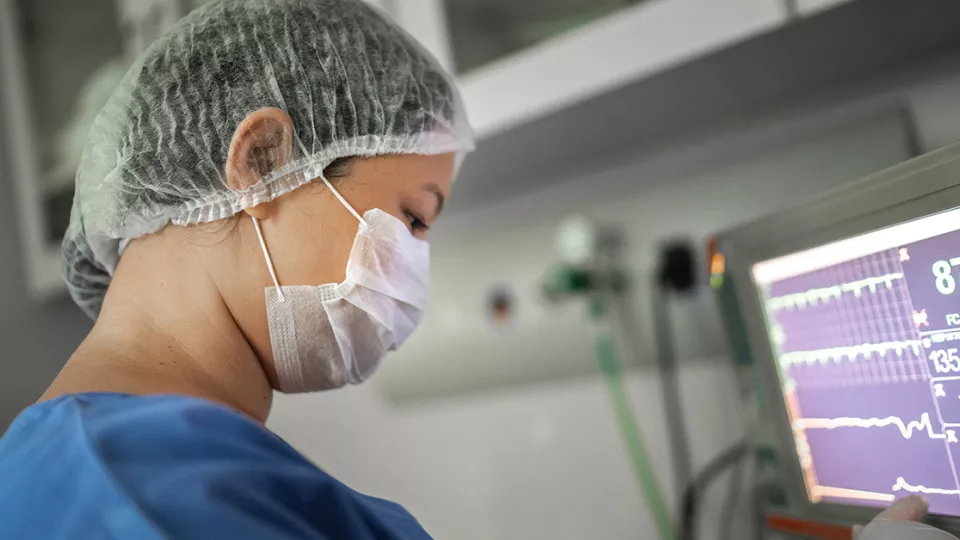 For Physicians and Clinicians
Pediatric Cardiac Anesthesiology Team Enhances Complex Heart Care
The dedicated team at Children's Hospital Los Angeles plays a key role in achieving excellent outcomes for the most fragile patients.
Pediatric cardiac anesthesiologists are a critical part of the Heart Institute at Children's Hospital Los Angeles. The team works to keep patients safe and stable during the most complex congenital heart surgeries and interventional catheterizations in neonates, children and adolescents.
Recently, the group—which is dedicated exclusively to providing care for patients with heart disease—added two new pediatric cardiac anesthesiologists, expanding the team to nine physicians. The new faculty members—Morgan Ulloa, MD, and Nicholas Fawley, DO—are graduates of the Pediatric Cardiac Anesthesiology Fellowship at Children's Hospital Los Angeles.
"The specialized training pediatric cardiac anesthesiologists receive makes them uniquely qualified to provide care to patients with complicated cardiac anatomy and physiology," says Sabine von Busse Mellinger, MD, Director of Pediatric Cardiac Anesthesia at CHLA. "Being very knowledgeable about the patient's condition, the required surgery and possible challenges is a cornerstone of success in this field."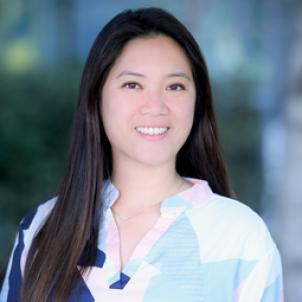 The most complex patients
CHLA's Heart Institute is a high-volume center performing more than 800 surgeries each year. More than a quarter of these procedures are performed in neonates—with 18% of these surgeries considered to be "STAT 5," the highest risk cases.
That makes the need for pediatric cardiac anesthesia support particularly important.
"Our job is much more than giving anesthesia," says Clementine Vo, DO, a pediatric cardiac anesthesiologist on the team. "What sets us apart is being very aware of a patient's specific congenital heart defects and how to hemodynamically manage a critically ill child or neonate throughout the surgery."
At CHLA, a pediatric cardiac anesthesiologist assesses every patient with congenital heart disease who comes in for a procedure. The group provides anesthesiology care in all surgical and procedural arenas of the Heart Institute.
The team's deep expertise is an important contributor to the Heart Institute's excellent outcomes. For example, 2017-2021 data from the Society for Thoracic Surgeons (STS) show that:
At CHLA, the median postoperative length of stay for the complicated Norwood procedure is 35 days—three weeks shorter than the national median.
The neonate survival rate at CHLA is 30% higher than what is predicted based on our patient population.
Patients who undergo the Ross procedure at CHLA spend 50% less time on cardiopulmonary bypass than the national average.
Education and collaboration
The program also has a robust educational mission. Under the leadership of Kristin Richards, MD, the 12-month Pediatric Cardiac Anesthesiology Fellowship has significantly expanded and is currently applying to be accredited by the Accreditation Council for Graduate Medical Education (ACGME).
The program trains two fellows each year and recently held its first cardiac simulation training for fellows in the Las Madrinas Simulation Center.
In addition, fellows benefit from learning from anesthesiologists who have experience across a wide variety of congenital heart defects. This depth of expertise is a key factor in the group's success.
"It doesn't matter who I assign to a patient," Dr. von Busse Mellinger says. "We are all highly trained, and we provide care in very similar ways. Our team approach makes us better than any of us could be by ourselves."
That collaboration includes working closely with the Heart Institute's seven cardiothoracic surgeons, as well as its four congenital interventional cardiologists.
"Teamwork is what enables our Heart Institute to achieve such successful outcomes," Dr. Vo says. "It's one of our biggest strengths."