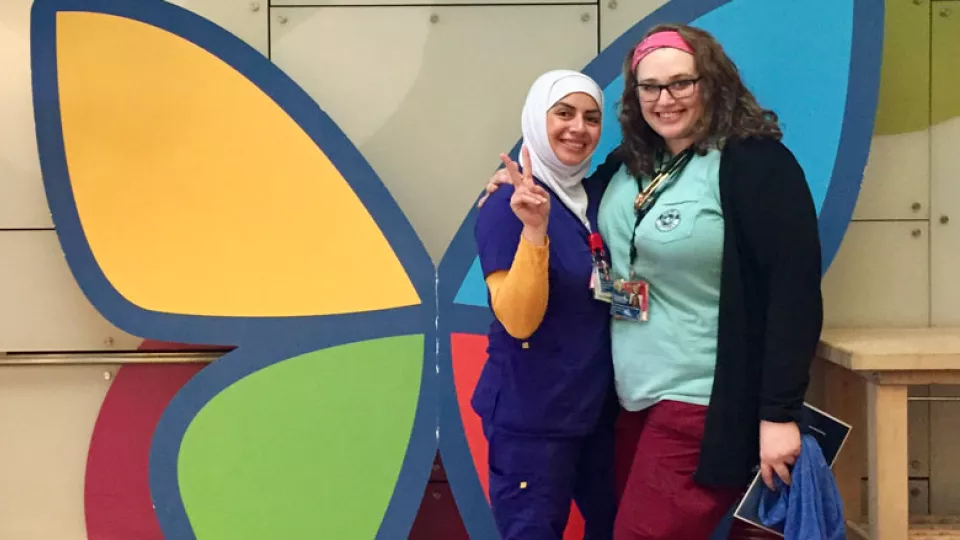 Work That Matters
Fulfilling a Lifelong Dream of Becoming a Pediatric Nurse
Read about how Suly's life experiences and support from CHLA helped her achieve her lifelong goal of becoming a pediatric nurse.
A career in pediatric nursing is unlike any other career path in healthcare. It takes a special kind of person and skill set to deal with the challenges of caring for sick children and their families. At Children's Hospital Los Angeles, that's exactly what our nurses specialize in. They know the signs of distress in kids, and they know how the treat them. Because of the differences between adult care and pediatrics, it can be intimidating for a nurse to make the transition from one to the other. At CHLA, we make sure that isn't the case. Meet one of our RNs, Suly, and read more about how she gained the support she needed to achieve her goal of becoming a pediatric nurse.
Suly had a desire to work in pediatric care from the time she was a child. It wasn't until she spent time in the hospital during a traumatic experience in her life that she decided to pursue pediatric nursing as a career. "After experiencing genuine kindness from several RNs, I was inspired to become an RN in hopes of fulfilling my lifelong dream," says Suly.
During the early stages of her career, Suly knew that pediatric care was where she belonged, but she had difficulty finding pediatric nursing opportunities. "Because pediatrics is a specialty, opportunities to work with this particular patient population were limited," says Suly. Then the opportunity of a lifetime came knocking when she discovered the Versant Transition RN Fellowship at Children's Hospital Los Angeles.
"I feel truly blessed that the Versant Transition RN Fellowship Program exists and continues to grow. This program gave me more than I had ever imagined it would. Since graduating, I have become a Certified Pediatric Nurse, and I look forward to the many opportunities that CHLA provides me."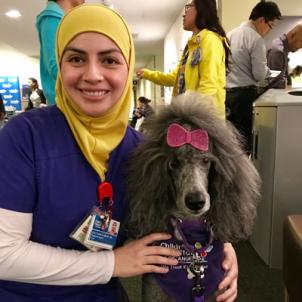 Now a Certified Pediatric Nurse at CHLA, Suly finds growth in her career every day. A career at CHLA is more than just a job—it's an opportunity to learn something new every day. "I love working in a culture that fosters professional, friendly and approachable relationships and being able to talk to a team of healthcare professionals who appreciate my opinions with a high degree of consideration," says Suly.
Working in pediatric healthcare is both a difficult and rewarding career path. You'll experience the ups and downs of caring for sick children and, most importantly, celebrate when they get better. For Suly, coming into work and seeing their smiling faces makes it worth it every day. "I love being able to care for children, and, as a bonus, playing with them. CHLA is like the Disneyland of healthcare for nurses."
Every year, the Versant Transition RN Fellowship helps nurses from around the country and the world achieve their goal of becoming a pediatric nurse. Are you ready to take the next step? Read more on how to apply and program details.
Find your career at CHLA
Join a hospital where the work you do matters. Visit Jobs.CHLA.org and apply today!