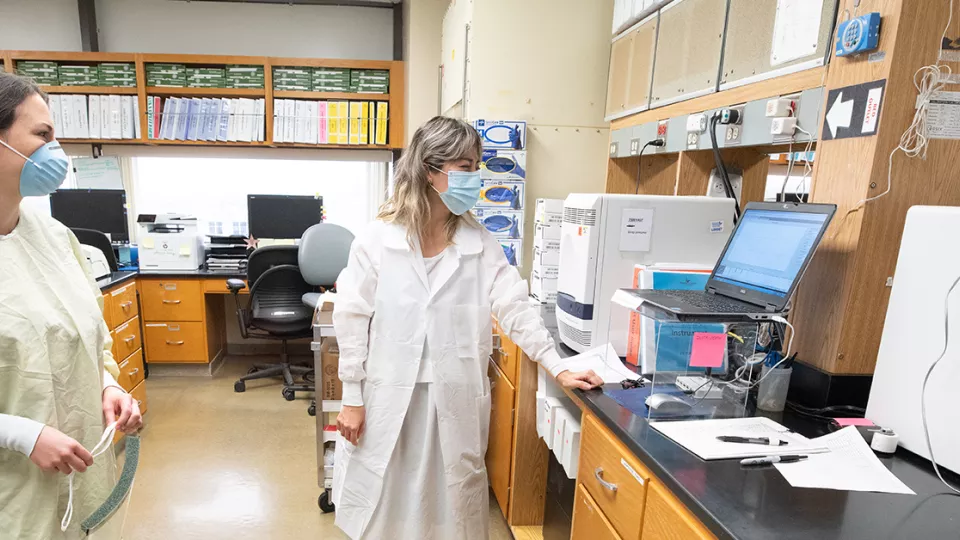 Work That Matters
Ahead of the COVID-19 Curve
How the foresight of one CHLA investigator impacted the entire institution—and the community.
While the world has been striving to flatten the curve during the COVID-19 pandemic, Jennifer Dien Bard, PhD, D(ABMM), Director of the Clinical Microbiology and Virology Laboratory at Children's Hospital Los Angeles, has helped the hospital get ahead of the curve.
Long before social distancing was a household phrase, Dr. Dien Bard understood the seriousness of what was happening around the world, and that it would inevitably come to the United States. Her foresight allowed CHLA to develop on-site testing very early in the crisis.
"When I saw what was starting to occur in Italy and Iran, I knew we needed to prepare," she says. "It was a giant red flag and I decided we should be pursuing testing in-house."
Testing is critical
One barrier to flattening the curve during this global health crisis has been lack of available testing. Dr. Dien Bard has made a career out of developing new testing methods to improve patient experience at CHLA. Even though laboratory medicine is usually in the background, she explains, lab results contribute to many of the diagnoses made by clinicians every day. During a pandemic, getting test results is even more critical. Knowing whether or not someone is infected with the coronavirus, which causes COVID-19, is a critical step in stopping the spread of the disease.
"With COVID-19 the signs and symptoms that are present vary dramatically," says Dr. Dien Bard. "Some people exhibit no symptoms, some have mild upper respiratory illness, while others have a rapidly-progressing pneumonia." This, she says, is why having a diagnostic test is so important.
In February, Dr. Dien Bard recognized that COVID-19 was likely going to be a global pandemic. She reached out to Alexander Judkins, MD, CHLA's Pathologist-in-Chief and Chair of Pathology and Laboratory Medicine, and Maurice O'Gorman, PhD, MSc, Chief of Laboratory Medicine, about pursuing the development of on-site testing for COVID-19. With their support, she began acquiring test kits and reagents—the various solutions needed for the tests.
Ongoing vigilance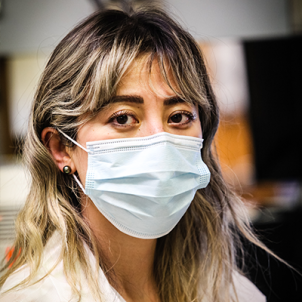 Thanks to Dr. Dien Bard's forethought and the hospital's advanced planning, when the need for testing arose, the institution was ready. "We made sure we ordered enough kits and reagents," she says.
But this is not a one-and-done process. "It requires daily oversight. We monitor the reagents very closely because there are so many critical components to these tests. Things we never had to worry about—like pipet tips—are now on back order around the world. But we prepared and stocked up early. We are keeping vigilant here at CHLA."
This vigilance is not limited to reagents and supplies. In addition to testing patients, staff are routinely screened for symptoms before they can enter the hospital campus. "I think employees feel safe coming to work knowing we are screening everyone, identifying cases and taking precautions against spread within our institution."
The laboratory is performing COVID-19 testing 24 hours a day. The ability to meet the rising need for testing amidst a nationwide shortage of tests and reagents shows how important the actions of Dr. Dien Bard and her colleagues were in protecting the children of Southern California.
"I am so proud to be at CHLA," says Dr. Dien Bard. "We really got ahead of the curve and I think this foresight reflects the type of institution we are and our commitment to our patients, families and staff."
How you can help