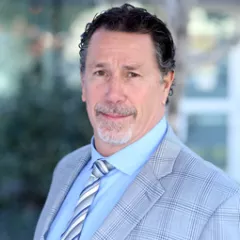 Maurice O'Gorman, PhD, MSc, D(ABMLI), MBA
Chief, Division of Laboratory Medicine
Director, Clinical Laboratory
Director, Diagnostic Immunology and Flow Cytometry Laboratory
Professor of Pathology and Pediatrics (Clinical Scholar), Keck School of Medicine of USC
Dr. Maurice R. O'Gorman serves as the Chief of Laboratory Medicine, as well as the Director for the Clinical Lab and the Diagnostic Immunology and Flow Cytometry Laboratory. He is a Professor of Pathology and Pediatrics (Clinical Scholar) at the Keck School of Medicine of the University of Southern California. Dr. O'Gorman provides ad hoc reviews for multiple journals, including Cytometry, Journal of Leukocyte Biology, Journal of Immunological Methods, Clinical and Diagnostic Laboratory Immunology, and Archives of Pathology and Laboratory Medicine.
Clinical Interests
Primarily focused on the diagnosis, prognosis and monitoring of patients suspected of primary immunodeficiency disease, as well as the development of laboratory parameters associated with immuno-regulatory components in normal and abnormal immune responses associated with autoimmune and auto-inflammatory disease.
Education
Graduate School
University of British Columbia, Vancouver (MSc)
University of British Columbia, Vancouver (PhD)
Northwestern University, Kellogg School of Management (MBA)
Fellowship
University of British Columbia, Vancouver; University of North Carolina, Chapel Hill, NC
Accomplishments
Certification
American Board of Medical Laboratory Immunology: Diplomate
Memberships
American Association of Immunologists
The International Society for Analytical Cytology
Canadian Society for Immunologists
Association of Medical Laboratory Immunologists
United States and Canadian Academy of Pathology
American Academy for the Advancement of Sciences
Great Lakes International Flow Cytometry Association
Northwestern University Robert H. Lurie Comprehensive Cancer Center
Clinical Cytometry Society
Northwestern University Immunobiology Program
Midwest Society for Pediatric Research
American Society for Microbiology
Clinical Immunology Society
Medical Awards
Travel Grant for Young Investigators; The 17th International Leukocyte Culture Conference (1985)
Sandoz Travel Bursary Award, Congress Executive Secretary through the Canadian Society for Immunology (1985)
J. Christopher Multiple Sclerosis Fellowship Award (1988)
Pathology Fellowship, North Carolina Memorial Hospital (1989)
Distinguished Service Award, Association of Medical Laboratory Immunologists (2007)
Carlton Stewart Award Lectureship, Annual Great Lakes International Image Analysis and Flow Cytometry Association Meeting (2009)
AACC Outstanding Speaker Award (2011)
Key Note Speaker 14th Euroconference on Clinical Cell Analysis (2014)
Wallace H. Coulter Distinguished Lecturer Award, 29th Annual Clinical Cytometry Meeting & Course (2014)
Publications
Publications
O'Gorman MRG. I/LA26-A2 Performance of Single Cell Immune Response Assays; Approved Guideline, Second Edition. Clinical and Laboratory Standards Institute, November 2013.
Dimitrova D, Ong PY, O'Gorman MR, Church JA. Major histocompatibility complex class II deficiency complicated by Mycobacterium avium complex in a boy of mixed ethnicity. J Clin Immunol. 34(6):677-80, August 2014, PMID:24789686
Sanchez AM, Denny TN, O'Gorman M. Introduction to a Special Issue of the Journal of Immunological Methods: Building global resource programs to support HIV/AIDS clinical trial studies. J Immunol Methods. 409:1-5, July 2014, PMID:24910413
Tebo AE, Detrick B, Hamilton RG, Khanolkar A, O'Gorman, MR, Schmitz JL, Abraham RS. Clinical laboratory immunology: an indisoensable player in laboratory medicine. Am J Clin Pathol. 142(4):437-44, Oct. 2014, PMID: 25239409
Basiji D, O'Gorman MR. Imaging flow cytometry. J Immunol Methods. 423:1-2, August 2015, PMID: 26229043
Research
Research Summary
Immunopathogenesis of immune system-related disorders, Investigation of immune mechanisms of immune suppression withdrawal in liver transplant patients, Development of novel immune-related diagnostic laboratory tests