Talking to Your Daughter About Puberty

Parents of young girls face the all-important question, "When do I talk to my daughter about puberty?" In my experience as a nurse teaching puberty classes in my community for 4th, 5th and 6th grade classes at various elementary schools near my home, I've developed a list of tips for parents who are preparing themselves for this discussion. This first blog post discusses:
What puberty is
Breast development
When to shop for a training bra
Shaving
My follow-up post to this is "Discussing Menstruation with Your Daughter: What's a Period?"
Getting Comfortable with the Terms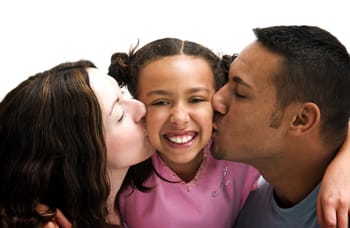 Luckily, it's not necessary for parents to give a full anatomy class. When girls are as young as 8, just hearing the terminology is a good way to start. They may get the giggles, but these early discussions will help them become comfortable with talking openly with their parents on the subject.
The goal is make your daughter comfortable with the idea and help her embrace the change and not fear it.  Emphasize that going through the stages of puberty is a natural process that every young girl will experience.  Each year as girls mature and get closer to their own time to change, they will have more questions and need more details.
By planting the seeds of education early, you can help prepare your daughter to be prepared for a more in-depth conversation when she reaches the age of becoming an adolescent.
What is Puberty?
Puberty is the term for when a girl's body starts to change into that of a young woman. It's a process that takes place over several years.
It's recommended you discuss the subject with your daughter before she starts to go through any physical changes so when she does, she's more comfortable with what's happening to her body. This openness can help decrease any potential anxiety she might otherwise experience.
The average age a young girl starts menstruating is around 12 years of age. Girls can start as young as 8 and some as late as 17. Whenever your daughter starts the process, it's important to be prepared to discuss the following topics.
Topics of Discussion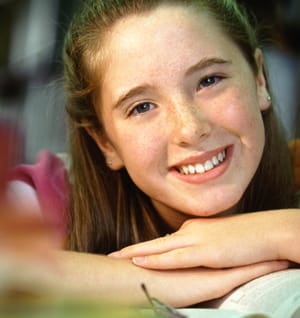 When should I start wearing a bra?
Some of the first physical changes that may occur are breast development.  When breast buds begin to develop, they may feel like hard marbles or lumps, and one may start before the other. Full breast development takes 2 - 3 years.
So what is the function of a bra and when should you start to wear one? 
Bras serve as support and provide privacy. As soon as breast buds appear, it's a good time to shop for a training bra for your daughter.
When should I start shaving?
Hair development first starts to appear and is light in color. Growth begins under the arms, legs and pubic areas. It takes a few years for full hair growth to complete. Some cultures shave the hair under the arms and legs. This is a personal choice.
It's not recommended for a young woman to shave until there is a significant amount of hair growth.  At that point, shaving becomes another personal hygiene task for which she is responsible.
Review razor safety by recommending she first create a moister barrier on her skin such as shaving cream, soap or shampoo.  Another option is for her to use over the counter hair removal products.  Regardless of the hair removal technique she decides to use, be sure to read the instructions carefully to ensure safety.
In my next blog post, I'll discuss the specific topic of menstruation in order to help parents prepare for any questions daughters will have about getting their period and what to expect when this physical process begins.