Researcher Awarded $10.7M to Study Adolescent Brain Development
Elizabeth Sowell, PhD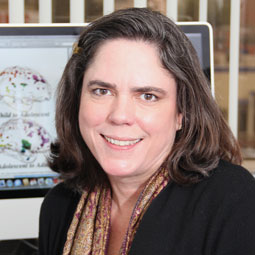 Adolescence is a time of great change, both emotionally, socially and physically. To understand how these changes affect the health of our nation's children as they develop, the National Institutes of Health (NIH) has funded the Adolescent Brain Cognitive Development – or ABCD – study, the largest long-term study of its kind in the United States following nearly 12,000 adolescents.
Elizabeth Sowell, PhD, is the CHLA site leader of the ABCD study. Her laboratory investigates how brain development is affected by environment and social factors. Using the vast data set from the ABCD study, Dr. Sowell and her postdoctoral research fellow, Andrew Marshall, PhD, found that risk of lead exposure negatively impacts brain development. Their findings were published earlier this year in Nature Medicine.
Now, Dr. Sowell has been awarded a 7-year, $10.7 million award to continue her work in brain development. This comes as a continuation of prior funding from the NIH: together with her previous award, Dr. Sowell's ABCD funding reaches an overall funding level of nearly $20 million from the NIH.
The impacts of this work likely will be many, including the ability to learn how stress and mental health are impacted by the current COVID-19 pandemic.