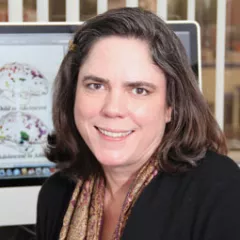 Elizabeth Sowell, PhD
Investigator, Division of Neurology, Department of Pediatrics
Professor of Pediatrics, Keck School of Medicine of USC
Adolescent Brain Cognitive Development (ABCD) Study  at CHLA is currently recruiting participants
The National Institutes of Health has launched a landmark study about the developing brain called the Adolescent Brain Cognitive Development (ABCD) study. The ABCD study is a national longitudinal study that will recruit 10,000 youths and follow them over 10 years into early adulthood. The study seeks to address questions related to this critical developmental period including possible links to the risk for mental illness, the impact on physical health, psychological development, learning and memory and other behaviors. To learn more about the ABCD study, visit abcdstudy.org.
Principal Investigator: Dr. Elizabeth Sowell
Site Coordinator: Trinh Luu
Phone: (323) 361-7756
Email: abcd@chla.usc.edu    Website: http://abcdstudy.org/sites/chla.html
Education
Medical School
University of California, Irvine, B.A. (Psychology); San Diego State University/University of California at San Diego, Joint Doctoral Program in Clinical Psychology, Ph.D. (Neuropsychology)
Internship
University of Florida, Gainesville (Neuropsychology)
Accomplishments
Memberships
Society Memberships: Professional Flux Congress, 2013-Present; Organization for Human Brain Mapping, 2007-Present; Society for Neuroscience, 2000-Present
Publications
Publications
Pregnancy: No safe level of alcohol. Sowell ER, Charness ME, Riley EP. Nature. 2014 Sep 11;513(7517):172. doi: 10.1038/513172c. No abstract available.
Developmental Trajectories for Visuo-Spatial Attention are Altered by Prenatal Alcohol Exposure: A Longitudinal FMRI Study. Gautam P, Nuñez SC, Narr KL, Mattson SN, May PA, Adnams CM, Riley EP, Jones KL, Kan EC, Sowell ER. Cereb Cortex. 2014 Aug 4. pii: bhu162. [Epub ahead of print]
The clinical utility and specificity of parent report of executive function among children with prenatal alcohol exposure. Nguyen TT, Glass L, Coles CD, Kable JA, May PA, Kalberg WO, Sowell ER, Jones KL, Riley EP, Mattson SN; CIFASD. J Int Neuropsychol Soc. 2014 Aug20(7):704-16. doi: 10.1017/S1355617714000599. Epub 2014 Jul 17.
The role of testosterone and estradiol in brain volume changes across adolescence: A longitudinal structural MRI study. Herting MM, Gautam P, Spielberg JM, Kan E, Dahl RE, Sowell ER. Hum Brain Mapp. 2014 Nov;35(11):5633-45. doi: 10.1002/hbm.22575. Epub 2014 Jun 30.
Effects of prenatal alcohol exposure on the development of white matter volume and change in executive function. Gautam P, Nuñez SC, Narr KL, Kan EC, Sowell ER. Neuroimage Clin. 2014 Jun 4;5:19-27. doi: 10.1016/j.nicl.2014.05.010. eCollection 2014.
Research
Research Summary
Elizabeth Sowell, PhD and her team have been dedicated to understanding how the brain changes in structure and function both in typically developing children and adolescent populations, and in populations with neurodevelopmental disorders such as fetal alcohol syndrome and autism spectrum disorders. The ultimate goal of this research is to determine how changes in the brain relate to changes in behavior and cognitive function, and to identify opportunities for educational, behavioral and pharmacologic intervention to alter abnormal patterns of brain development.
Visit the Sowell Laboratory.
4650 Sunset Blvd.
Smith Research Tower
Los Angeles, CA 90027
United States