New Faculty Spotlight: Tamara Simon, MD, MSPH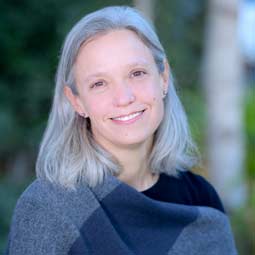 Division of Hospital Medicine
"When I walked through the lobby of CHLA, it was clear that children with complex medical needs are the kids we care for," said Dr. Simon. "These children are an important population everywhere, but perhaps because we are a safety-net hospital, the need to care for this traditionally underserved population is especially compelling."
Dr. Simon's research focuses on cerebrospinal fluid (CSF) shunt infections and re-infections in children with hydrocephalus. Her work on the treatment of hydrocephalus acts as a template for developing evidence-based care for children with other complex medical conditions. Dr. Simon's objective is to pursue the medical and surgical evidence of best practice for these patients who can lack a "medical home" because their care spans multiple specialties.
Over the next two years, she will fully transition and continue to build her research program into the prevention and treatment of CSF shunt infections and her team's work on improving the quality of care provided to children with complex medical needs in the inpatient setting. She will also begin building programs to assist junior faculty in developing trajectories that will prepare them for independent careers.
Since April 2020, Dr. Simon has held numerous leadership positions including: member of the hospital medicine team at Children's Hospital Los Angeles; Principal Investigator, Associate Director of Training and Education and Faculty Lead for the Office of Training, Education, Career Planning and Development (TECPAD) at The Saban Research Institute of Children's Hospital Los Angeles; faculty member in the Division of Hospital Medicine in the Department of Pediatrics at the Keck School of Medicine of USC; and Lead within the Workforce Development group at the Southern California Clinical and Translational Science Institute.
Dr. Simon has relocated to Southern California after living in Seattle. Her husband and two sons are surfers; she is currently learning to boogie board to keep up with them.
Learn more about the Simon Laboratory