New Faculty Spotlight: Ramon Durazo-Arvizu, PhD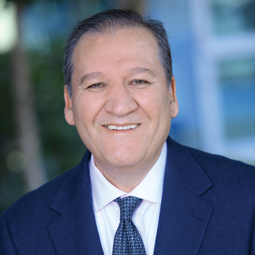 Biostatistics and Data Analysis Core
"Statistical thinking goes beyond number crunching," says Dr. Durazo-Arvizu. "It's about improving scientific rigor and making research sounder."
As Faculty Director of the Biostatistics and Data Analysis Core, Dr. Durazo-Arvizu is leading a team of two PhD biostatisticians to provide statistical support to CHLA researchers—including study design, grant planning, data analysis, and consultations for presentations and publications.
"My goal is to expand our services," he says. "The idea is to boost the already strong scientific process going on and improve the chances of grant funding and publication."
He is also building an education and mentoring program—helping new investigators gain a better understanding of data analysis. The team aims to develop web-based training modules on everything from basic statistics to linear regression to how to use statistical (software) packages.
"I love teaching because you see the impact you can have," Dr. Durazo-Arvizu explains. "One of the good things about getting older is that you accumulate experience, and now it's time to pass it to younger people. That is the cycle. You make the next generation better."
His own research focuses on public health and epidemiology—working with the Vitamin D Standardization Program, as well as publishing numerous papers aimed at describing and understanding racial and ethnic health disparities.
His path to science wasn't exactly traditional. Born in Mexico, he spent his summers working on his family's farm in the Sonoran Desert. When his family moved to the city, he became an accomplished athlete in basketball and track, but eventually decided to focus on academics.
Today, Dr. Durazo-Arvizu still enjoys playing basketball, and he is an avid reader. (He alternates between reading books in Spanish and English.) But his biggest passion is his wife and family, including his three grown sons and his 18-month-old grandson. "My grandson," he says with a huge smile, "is my weekend!"