New Faculty Spotlight: JinSeok Park, PhD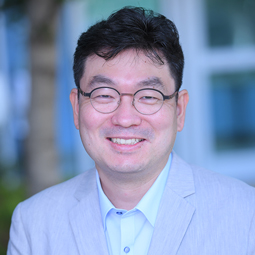 JinSeok Park, PhD
Cancer and Blood Disease Institute
"When my son was born, he spent a few nights in the neonatal intensive care unit (NICU). My area of research is the tumor microenvironment and at that time, I was focusing on tumors that affect adults. Our experience with the NICU made me realize the crucial importance of research that advances children's healthcare. A few months later, the Jimmy Kimmel story broke. Jimmy talked about his son's birth and how his child nearly died because of an undiagnosed cardiac problem. At the end of the monologue, he talked about Children's Hospital Los Angeles and how the doctors and nurses saved his son's life. This was the first time I had heard of CHLA so I did some investigating. Not only was there a team studying the tumor microenvironment but there was a position available—and here I am."   
Dr. Park's background is in biomedical engineering. He is interested in solving clinical problems using engineering techniques. He has developed a tool to model the tumor microenvironment and has used it to study ways of impacting adult cancers. Now, he is eager to begin using this tool—an in vitro extracellular matrix—to find new ways of fighting pediatric cancers. 
Life at CHLA began in April—during the pandemic—so he only recently has gotten access to his lab. First, he wants to set up the lab and begin developing his research program. Particularly, he is interested in physical properties of pediatric solid tumors regulated by the tumor microenvironment. He's also looking forward to working with his post-doc and guiding him toward becoming an independent researcher.
Although the past year has really limited their ability to explore the city, Dr. Park and his wife have visited nearly every park in Los Angeles with their 3-year-old. One of these days—pandemic permitting—they are hoping to enjoy the great LA beaches with their son.