Studying New Therapies for Pediatric Bone Disorders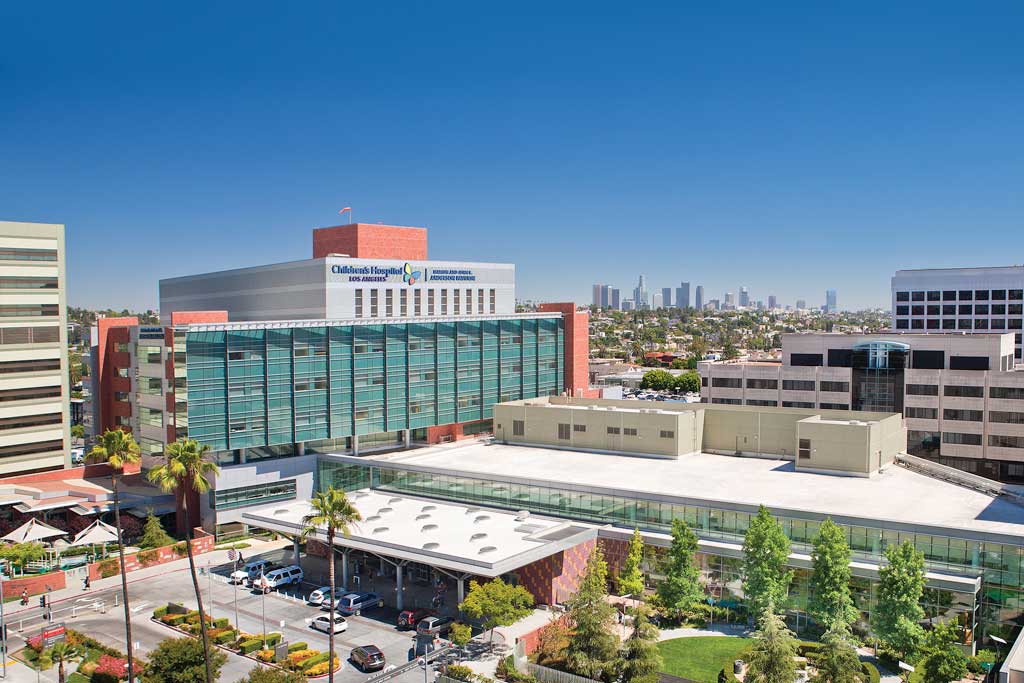 Children's Hospital Los Angeles is participating in five clinical trials for rare metabolic bone conditions.
By Katie Sweeney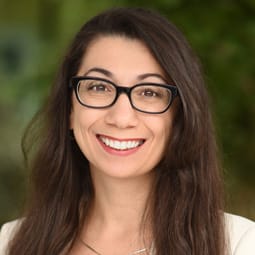 Anna Ryabets-Lienhard, DO
Children's Hospital Los Angeles is one of the largest referral centers in the country for children with metabolic and genetic bone disorders. Since 2010, the Pediatric Metabolic Bone Disorders Program has followed more than 450 patients with a wide range of conditions.
Clinical research is an important part of those efforts. Currently, the program offers five multicenter clinical trials studying novel and newly approved therapies.
"Our mission is to develop and implement innovative and effective strategies to improve outcomes for children with metabolic bone disorders," says Anna Ryabets-Lienhard, DO, who directs the program. "Participating in clinical trials helps us achieve that goal and gives our patients access to novel therapies."
Below is a look at the program's current clinical trials.

Osteogenesis imperfecta (OI)
Children's Hospital Los Angeles is the largest pediatric site in the U.S. for a phase 3 trial investigating denosumab in children with osteogenesis imperfecta (OI)—a group of genetic disorders that can cause bones to break more easily.
The multicenter trial is studying the efficacy and safety of denosumab in children 2 to 17 years old with OI. Denosumab is a monoclonal human antibody and RANK ligand inhibitor that is already used to treat osteoporosis and cancer-related bone loss in adults.
The trial is specifically looking at whether lumbar spine bone mineral density improves with a three-month treatment regimen in children with OI.
X-linked hypophosphatemia (XLH)
The program's largest trial is a phase 4 post-marketing study to assess long-term safety and effectiveness of burosumab, a monoclonal human antibody, for children and adults with XLH. XLH is a genetic disorder that results in excessive loss of phosphate—leading to rickets, bowed legs and bone pain.
The trial is looking at clinical, radiological and biochemical manifestations and progression of XLH in patients taking burosumab, those on traditional treatment, and adults who are not on any treatment.
Pediatric growth hormone deficiency
This multicenter phase 3 trial is studying the long-term safety and efficacy of weekly injections with an investigational therapy called lonapegsomatropin in children with growth hormone deficiency. The trial is following patients who have been treated with the therapy—a long-acting form of human growth hormone—in prior clinical trials.
In children with growth hormone deficiency, the pituitary gland does not produce enough growth hormone, resulting in short stature and metabolic abnormalities. The current standard of care is a daily injection of human growth hormone.
Glucocorticoid-induced osteoporosis
This phase 3 randomized, double-blind, placebo-controlled study is evaluating the safety and efficacy of denosumab in children with glucocorticoid-induced osteoporosis (bone loss caused by steroid medications). The trial is comparing lumbar spine bone mineral density Z-scores after 12 months of treatment, versus a placebo.
Chronic hypoparathyroidism
Children's Hospital Los Angeles is participating in PARADIGHM (Physicians Advancing Disease Knowledge in Hypoparathyroidism), a registry for children with chronic hypoparathyroidism.
The study is analyzing the long-term safety and effectiveness of treatment with recombinant human parathyroid hormone in children with this condition. In chronic hypoparathyroidism, the body does not make enough parathyroid hormone (a hormone that helps regulate calcium and phosphorus levels in the blood).
Information collected in the registry is designed to help physicians better understand this condition and optimize clinical care.
For more information on the osteogenesis imperfecta study, contact Rene Anguiano at ranguiano@chla.usc.edu or 213-422-5398.
For the XLH study, contact Dalia Salazar at dasalazar@chla.usc.edu or 323-361-1920.
For all other studies, contact Rebeca Martinez at rebmartinez@chla.usc.edu or 323-361-7050.