Newborn Follow-Up in the Age of COVID-19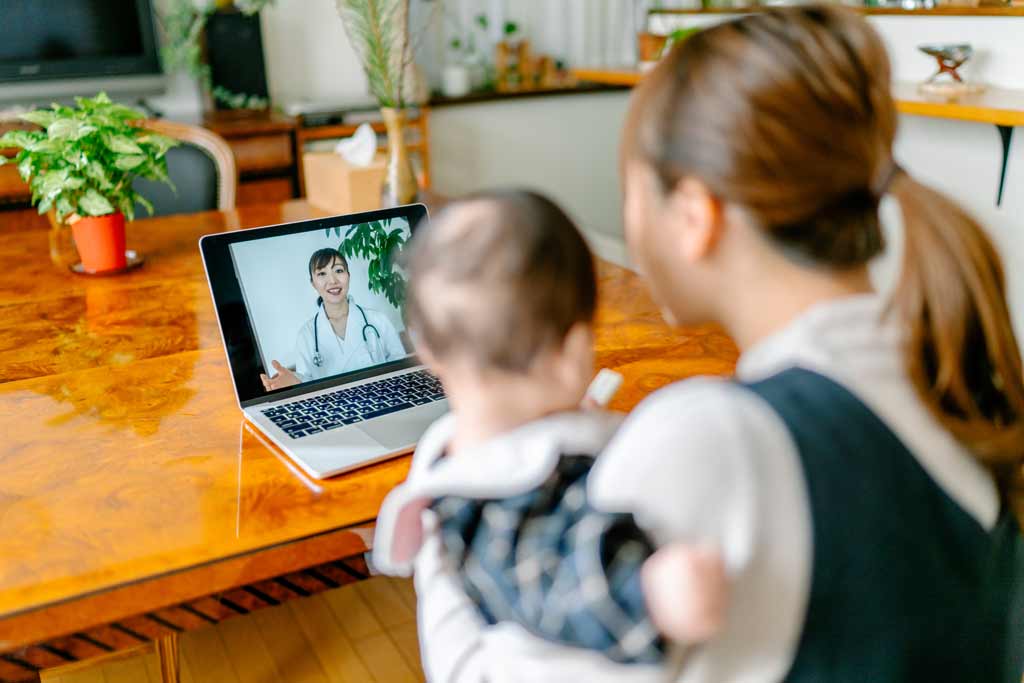 Telehealth plays a big role, but in-person visits still matter.
By Katie Sweeney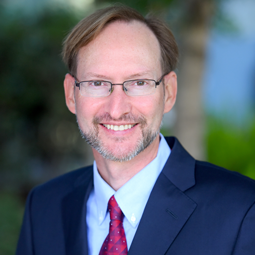 Douglas Vanderbilt, MD, MS
Douglas Vanderbilt, MD, MS, is a developmental-behavioral pediatrician and Director of the Newborn Follow-Up Program at Children's Hospital Los Angeles. Below, Dr. Vanderbilt talks about how clinicians have adapted to virtual developmental assessments, the impact of the digital divide, and why in-person visits are still vital for families.
How do you assess a baby's development during a virtual visit?
In our telehealth clinic, we're now using a tool called the Developmental Assessment of Young Children (DAYC). Essentially, the DAYC is based on a parent questionnaire about what the child can do, rather than what a practitioner observes in an office visit.
The parent's perspective is important because a child may not show me everything they can do in an office visit. That's been especially true during the pandemic, when many of these babies and toddlers are going months without seeing anyone except their parents. Even in our in-office clinic, we use a tool called the Bayley 4, which combines parent questions with what we observe in the clinic.
What advantages do telehealth visits offer you as a clinician?
You see the child in their natural setting—in the living room, on the floor, with the couches and the chairs and the dog and the other kids running around. You get a different kind of assessment that can be illustrative of the child's development and the issues that may be going on. The other thing is that families really welcome these virtual visits. We've had very strong show rates and engagement.
What are the challenges?
A real digital divide has been exposed. We have many families who have struggled with being able to connect to broadband, for example, or who have to use cellular networks instead of Wi-Fi, which can make the connection rougher. But as the COVID crisis wears on, those issues are improving. Some libraries and schools have also given families access to Wi-Fi, which is helpful.
How does telehealth enable visits from a large interdisciplinary team?
One of the strengths of our program is the comprehensive nature of it. In our clinic, we have neonatologists, developmental-behavioral pediatricians, nurse care managers, social workers, physical and occupational therapists, a dietitian, a psychologist and others.
During a telehealth visit, all those disciplines can log on to see the patient. But we also leverage telehealth in the clinic. For example, our dietitian, social worker and psychologist often connect through the WebEx platform, even when the patient is at the clinic. That allows us to maintain safe social distancing, while still engaging families with our full team.
How has the pandemic been impacting families?
They're really stressed. They've been through a NICU experience, and now they have a child with complex medical needs and lots of appointments. They were isolated to begin with, but now they're also isolated from the folks who otherwise would have been in their homes providing that social support—friends, family members, therapists. They're doing therapy visits via Skype, FaceTime or Zoom.
So even though our telehealth visits are popular, many families also really want to see us in person. It's a relief for them to finally connect with someone in a safe place. Telehealth can facilitate that connection, but it's not as robust. Families appreciate having both options.