FDA Approval Marks New Era for Preventing Cisplatin-Induced Hearing Loss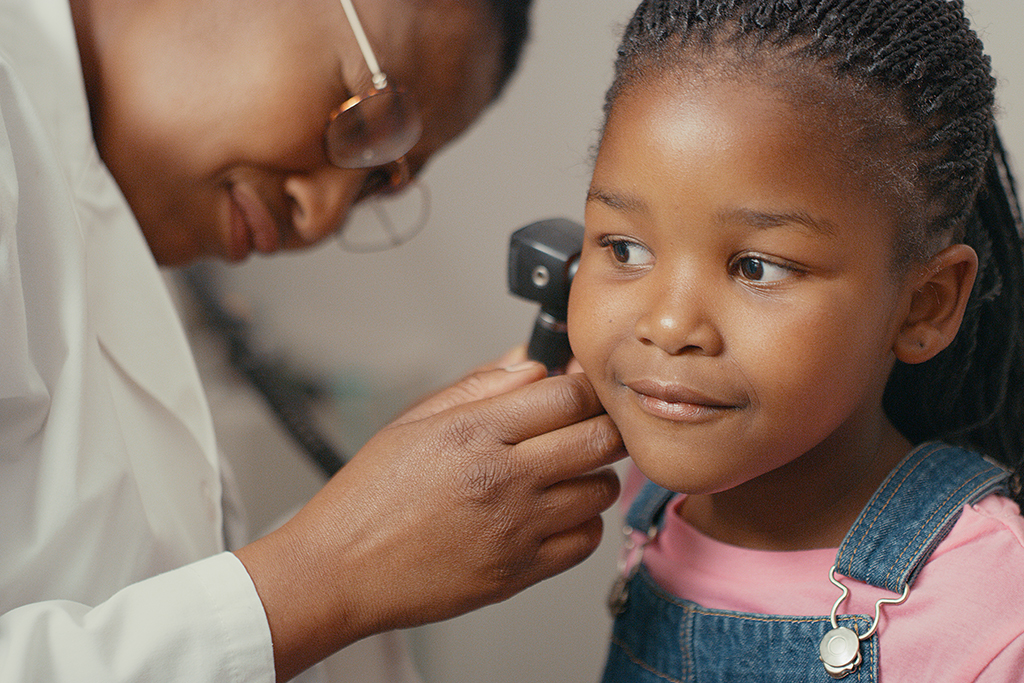 The drug reduces incidence of hearing loss by more than 50% in children treated with cisplatin. David R. Freyer, DO, MS—who led a pivotal clinical trial—explains what's next.

By Katie Sweeney
On Sept. 20, the Food and Drug Administration (FDA) approved sodium thiosulfate as the first treatment to reduce the risk of hearing loss in children given cisplatin, a common chemotherapy agent used to treat several types of pediatric cancer. The drug was approved in children ages 1 month to 18 years who have localized solid tumors.
David R. Freyer, DO, MS, led the pivotal Phase 3 trial sponsored by the Children's Oncology Group (COG)—one of two randomized clinical trials leading to the approval showing that sodium thiosulfate reduced the incidence of cisplatin-induced hearing loss in children by more than 50%. In addition, in the COG trial (ACCL0431), the risk of developing hearing loss from cisplatin was reduced by approximately 70% among children who received sodium thiosulfate.
Dr. Freyer, Director of the Survivorship and Supportive Care Program in the Cancer and Blood Disease Institute at Children's Hospital Los Angeles, explains how the drug works, the two decades of research and collaboration behind it—and what comes next.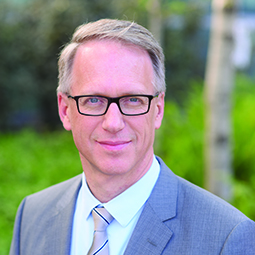 David R. Freyer, DO, MS
What is the significance of FDA approval?
One can't overstate how important this development is. Over the past four years or so, quite a few pediatric oncologists began using sodium thiosulfate off-label, based on the convincing results from our Children's Oncology Group trial and similar findings from the SIOPEL trial in Europe.
But many others had been holding off to see how the FDA evaluated it. With this approval, sodium thiosulfate has clearly and immediately become the standard of care. It should be used in virtually all children and teens with localized solid tumors who are going to be given cisplatin.
What prompted your interest in this issue?
Roughly 60% of pediatric patients who are given cisplatin develop hearing loss, which is a permanent side effect that causes lifelong disability. As a survivorship physician, I saw the impacts of that firsthand.
Some of those cancer survivors were children I myself had treated. They had been typical, happy kids at the outset, but after their hearing loss, they had abnormal speech, learning difficulties, significant behavioral problems and trouble making friends. It was devastating, but we couldn't prevent it. Cisplatin is a crucial chemotherapy agent necessary for the cure of many children. It's used to treat hepatoblastoma, medulloblastoma, osteosarcoma, neuroblastoma, germ cell tumors and more. As yet, there's no good substitute to give in its place.
How did this research come about?
I can still picture the Children's Oncology Group meeting where we discussed this for the first time. It was 2004 in Atlanta, and a group of us met with Dr. Edward Neuwelt from Oregon Health and Science University. Dr. Neuwelt had done innovative preclinical work that showed sodium thiosulfate reduced hearing loss caused by cisplatin. And so we started brainstorming about how to create a clinical trial in children.
How does sodium thiosulfate protect hearing?
Cisplatin creates toxic free radical molecules that damage normal tissue, including the cells inside the cochlea, or inner ear, that pick up sound. As an antioxidant, sodium thiosulfate inactivates those free radicals to reduce that damage.
But the timing is important. If sodium thiosulfate is given too soon after the cisplatin, it reduces the effectiveness of the chemotherapy against the cancer. If you wait too long, it won't protect the hearing. That's why we give it six hours after the cisplatin. That was the interval that was used in both trials, and it seems to be the sweet spot.
Can it be used in patients with metastatic disease?
The safety data for localized cancer was very strong, but the results in metastatic cancer were less clear-cut and difficult to interpret due to the study design. Based on the pharmacology, most investigators familiar with the two trials feel sodium thiosulfate is likely to be safe in metastatic disease. It can be discussed with patients and families and offered by pediatric oncologists on a case-by-case basis. Out of an abundance of caution, the pharmaceutical company applied for approval only in children with localized cancers. We hope to do more research to clear up that question.
What is next on the horizon?
At least 30% to 40% of children on cisplatin still develop hearing loss, even with sodium thiosulfate. We want to understand—why don't those patients respond? And then we need to find a treatment that protects hearing for them.
Here at Children's Hospital Los Angeles, my colleague Etan Orgel, MD, MS, recently completed a Phase 1/2 trial of another antioxidant, N-acetylcysteine, to see if it protects hearing during cisplatin therapy. He is currently analyzing those results. He also published a study in 2020 showing that how cisplatin is administered—not just total dose—influences the risk of hearing loss.
Other groups in the U.S. are in the early phases of investigating additional novel agents. During the next five to seven years, I envision more medications and new approaches for protecting hearing will be discovered and tested. This might include combining sodium thiosulfate with some of those agents and perhaps injecting some behind the eardrum, where it can seep into the cochlea and protect the hearing cells. One thing we can count on is that this is just the beginning. Sodium thiosulfate has opened the door to a new era.
Looking back on two decades of work on this, what is most rewarding for you?
That the paradigm regarding this late effect has changed. The old standard—that we have to accept debilitating hearing loss in a child to save their life from cancer—no longer applies.
And that is truly a shared achievement. It's a testament to the dedication of so many people—preclinical scientists, laboratory technologists, clinical trialists, the National Cancer Institute, which funded the trial, the FDA, the manufacturer of sodium thiosulfate, and especially the parents and patients who signed up for these trials. When we all work together, we can accomplish amazing things.
---
Related Content