Achieving Excellent Outcomes in Neonatal Heart Surgery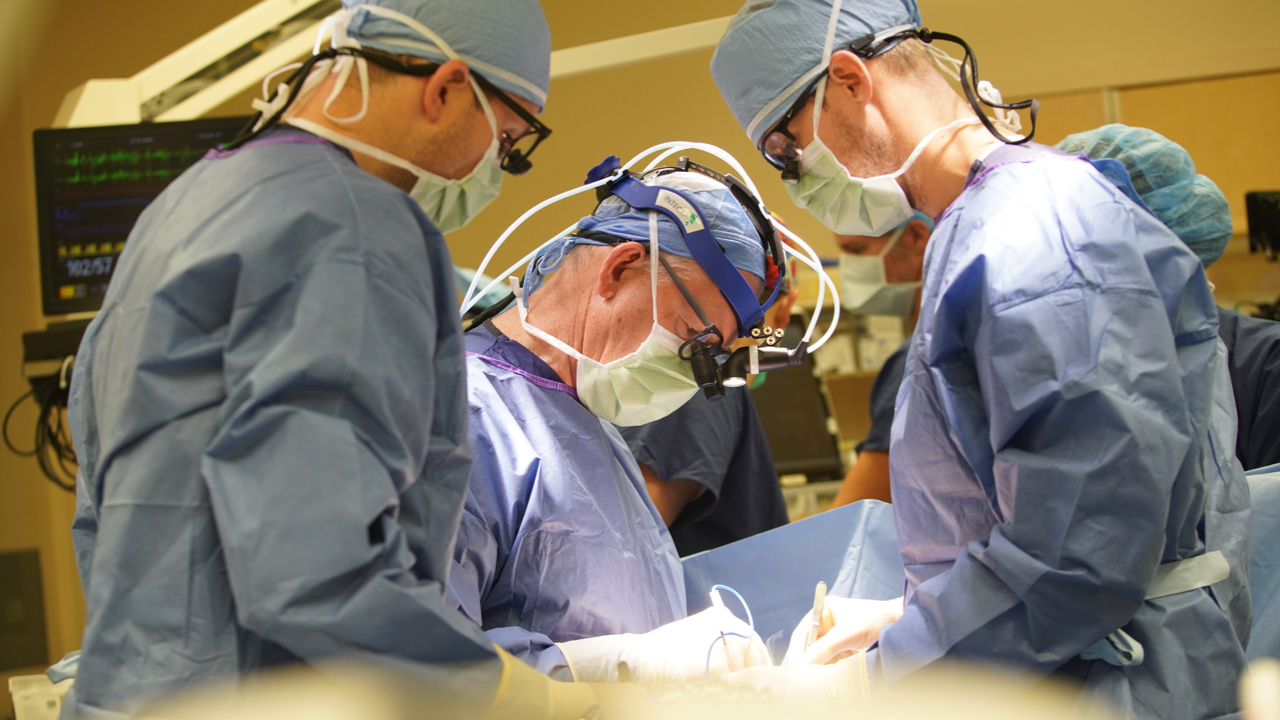 Team model of care leads to shorter hospital stays, less time on bypass support and lower mortality rates.
By Katie Sweeney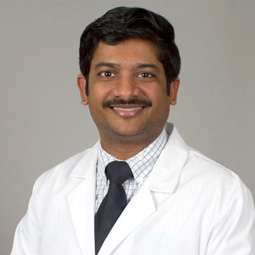 Ram Kumar Subramanyan, MD, PhD
The Heart Institute at Children's Hospital Los Angeles has the largest-volume heart surgery program for children on the West Coast—and one of the largest in the country. More than 20% of those patients are neonates, including many with the most complex congenital heart conditions.
Children's Hospital Los Angeles—ranked No. 3 in the nation for pediatric heart care by U.S. News & World Report—achieves excellent outcomes for these fragile newborns, with higher survival rates than the national aggregate reported by The Society of Thoracic Surgeons (STS).
"Even among neonates, we care for the highest-complexity patients. And yet, our mortality rates are two-thirds of what is predicted for the complexity of the surgeries we perform," says Ram Kumar Subramanyan, MD, PhD, a cardiothoracic surgeon in the Heart Institute at Children's Hospital Los Angeles.
Based on the latest STS data, the predicted mortality rate for these critically ill neonates is 9.8%. Actual mortality rates for neonates at the Heart Institute are 6.7%.
In addition, neonates undergoing heart surgery at Children's Hospital Los Angeles have:
Ultra-short times on cardiac support. For example, on average, neonates spend an hour less on heart-lung bypass support during an arterial switch surgery—107 minutes versus the national average of 164 minutes.
Dramatically shorter lengths of stay. The median length of stay after the Norwood procedure is 29 days at Children's Hospital Los Angeles—compared with the national median of 48 days.
The Heart Institute is a national leader in the Norwood procedure, a complicated surgery for babies with hypoplastic left heart syndrome. The program has some of the highest Norwood volumes in the country.
Team model of care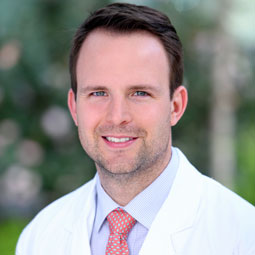 John Cleveland, MD
One of the reasons behind the Heart Institute's success is its team model of care, which includes having two attending cardiothoracic surgeons for each surgery. In addition, operating room team members—including anesthesiologists, perfusionists and nurses—are dedicated specifically to pediatric heart surgery.
"Neonates don't tolerate being on a heart-lung machine for a very long time," Dr. Subramanyan says. "Having a dedicated team allows us to increase the efficiency of these very difficult procedures. That's why a baby can spend an hour less on bypass during a complex operation like an arterial switch."
The team model extends to pre- and postoperative care in The Thomas and Dorothy Leavey Foundation Cardiothoracic Intensive Care Unit (CTICU) and in the Helen and Max Rosenthal Cardiovascular Acute Unit. Care teams include intensivists, cardiologists, hospitalists, nurses and nurse practitioners, and many others—all dedicated to pediatric cardiac patients.
That care plays a big role in the Heart Institute's outcomes. For example, the team has developed a highly successful protocol to quickly wean babies off of sedative and analgesic medications—preventing physiological withdrawal symptoms.
"This allows babies to leave the CTICU faster, it allows them to feed faster, and it allows them to go home faster," says Cardiothoracic Surgeon John Cleveland, MD. "That's one more thing that helps us shave off over 20 days of stay following a complicated procedure such as the Norwood.
"It's not just the surgeons who make the difference," Dr. Cleveland adds. "It's a massive dedicated team, with everyone working together to ensure the best outcomes. That's the biggest key."