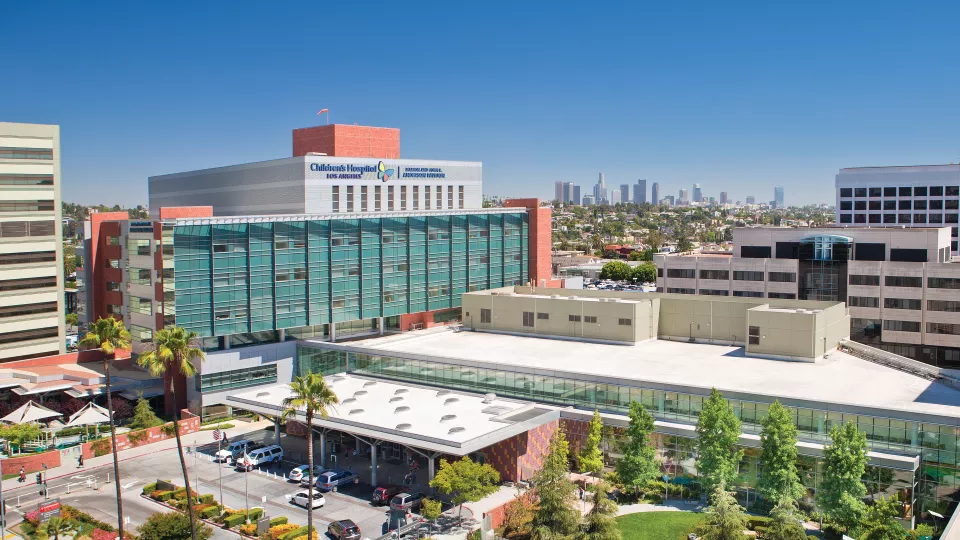 Our Patients
Spinal Fusion Surgery for Scoliosis as a Teen Allowed Kelly to Follow His Dream
Kelly was concerned that the curves in his spine would stop him from doing the things that he loves. He got news he had to undergo surgery for his scolisis, but with a treatment plan and hard work he was able to bounce back.
The shiny badge on the left chest pocket of his Ventura County Deputy Sheriff uniform is a symbol of Kelly's commitment to protect and serve his community. The other badge he wears is beneath his uniform—a scar that runs from the top of his shoulders to his lower back from the spinal fusion surgery he had at age 15. Both are reminders of the hard work he put in to achieve his lifelong goal of a career in law enforcement.
"Ever since I was a kid I was interested in law enforcement," Kelly says. "The idea that I could help people and do something positive in the world was inspiring to me."
As a teenager, Kelly enrolled in the Ventura County Explorers Program, where he learned more about the field through classroom instruction, participating in patrol ride-alongs and volunteering at community events.
An unexpected diagnosis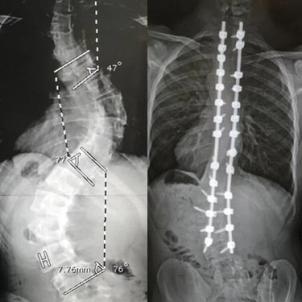 During the summer of 2012, Kelly was enjoying a day at the beach with his family when they noticed his back had an unusual curvature. Despite Kelly not experiencing any discomfort, an X-ray revealed he had scoliosis—more specifically, three severe curves in his spine. It was a shock; less than a year prior, Kelly had shown no signs of scoliosis at his annual checkup.
"During that 10-month period, Kelly had quite a growth spurt and the scoliosis came on so fast," explains Kelly's father, Ken. "[The pediatrician] told me Kelly would need surgery and he said to me, point blank, 'There's only one person you should consider for this: Dr. Vernon Tolo at Children's Hospital Los Angeles.'"
Like any parent would upon hearing that their child needs major surgery, Ken did some research.  He learned that Vernon, Tolo, MD, is one of the most distinguished orthopedic surgeons in the country, and the team at CHLA's Jackie and Gene Autry Orthopedic Center performs more than 250 spinal fusion procedures annually. Ken set up a consult with Dr. Tolo and his lead nurse Phyllis D'Ambra, RN, BS, MPA.
"Dr. Tolo is smart and charismatic and warm and has more than five decades of experience. He truly wants to help kids get better," says Ken. "When I left that first meeting, it was as if I was wrapped in a blanket of confidence that my son would be well taken care of."
A boost of hope
"Even though Kelly wasn't experiencing any pain or discomfort, he had some pretty good-size curves that would get bigger as he grew, potentially impacting his breathing and causing pain," Dr. Tolo explains.
The news that Kelly would need to undergo surgery on his spine "terrified" him.
"Because one of the curves was so low, near the L4 vertebrae that controls mobility, I was concerned I wouldn't be able to do the things I love doing like surfing, running and keeping up with the physical demands as a junior Sheriff explorer at the Ventura County Sheriff's office," says Kelly. "I thought for sure I wouldn't be able to follow my dream of pursuing a career in law enforcement."
"[But the doctors and nurses] were so encouraging," Kelly says. "They told me that I would have to work hard but there was no reason I couldn't do what I wanted to do. Some of their scoliosis patients were ballerinas and runners and gymnasts. That gave me a lot of hope."
The road to recovery
"Surgery for scoliosis is much different today than it was 30 years ago," Dr. Tolo explains. "The average hospital stay is three days. Kids bounce back quickly and get back to doing everything they did before the surgery, sometimes as soon as six weeks post-surgery."
In June 2013, Dr. Tolo performed the spinal fusion surgery on Kelly and later that same day, Kelly took his first steps around the unit.
"It was painful at first. Honestly, even getting out of bed was a challenge. But I knew that being active was going to help me heal more than lying down would," recalls Kelly.
Once he returned home, Kelly's recovery entailed walking and eventually jogging around his neighborhood, and lots of stretching to maintain flexibility, especially in his lower back. Within a couple of months, his active lifestyle was back in full swing with a lot of running, swimming, surfing and stretching.
'The deck was stacked against him'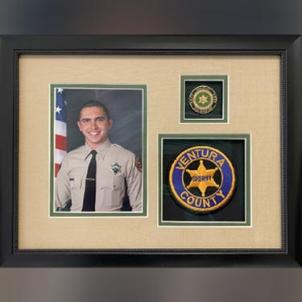 Over the course of the next five years, Dr. Tolo continued to monitor and document Kelly's progress in a series of letters affirming that Kelly was healing perfectly and was not restricted from any activities.
"It was so important Dr. Tolo took the time to write those letters for Kelly. I had herniated discs in my back and I was medically disqualified from pursuing a career in law enforcement," Ken says. "The deck was stacked against him and there was a real possibility that Kelly might not pass the medical exam to enter the academy."
That possibility didn't exist in Kelly's mind. He continued with the Explorers program and in 2020, he applied and was accepted into the academy as a Deputy Sheriff Trainee. The strenuous six-month training program includes running, sprinting, pushups, sit-ups, crunches—all while wearing full police gear that weighs about 15 to20 pounds.
"When you're not running everywhere," Kelly adds, "You're in the classroom to learn about laws, procedures, first aid and so much more."
Gratitude and respect
In April 2021, Kelly graduated from the academy and became an official Deputy Sheriff. He couldn't wait to share the news with Dr. Tolo and D'Ambra.
"There's a very meaningful tradition in the military and law enforcement called a challenge coin and it is either given to you or you give it to someone else as a symbol of gratitude and respect when you have gone through an extraordinary experience," Kelly says. "When I graduated, I wanted the first coin I received to go CHLA because they helped me through something really extraordinary."
Kelly had the coin framed and presented it to Dr. Tolo and D'Ambra.
"It was a great moment to share that accomplishment with Phyllis and Dr. Tolo and hug them," Kelly says. "I could not have made it without them."
Click here to learn more about the Jackie and Gene Autry Orthopedic Center at Children's Hospital Los Angeles.