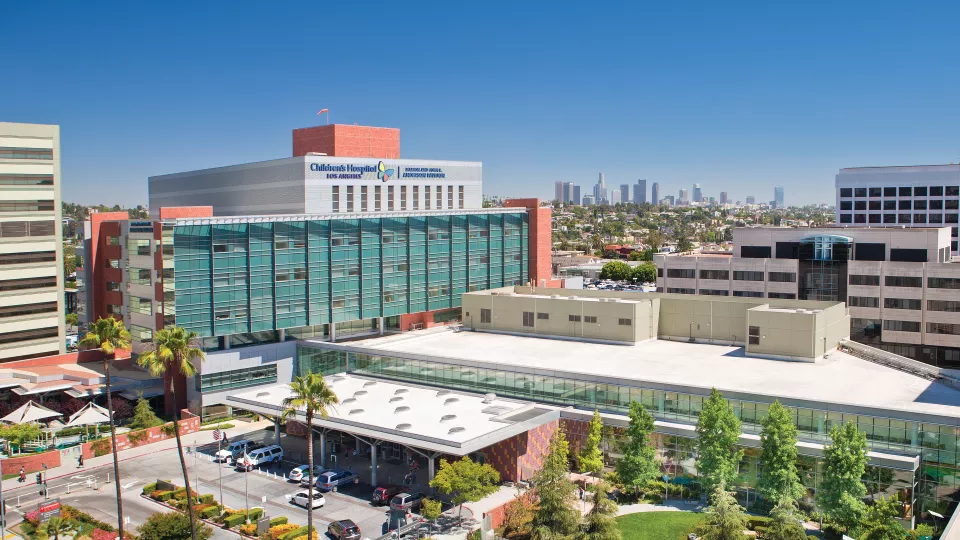 Our Patients
Connor's Favorite Things at Children's Hospital Los Angeles
Soon after becoming a patient at Children's Hospital Los Angeles, 11-year-old Connor and his mom discovered something wonderful and unexpected—the hospital hosts a steady stream of therapy dogs!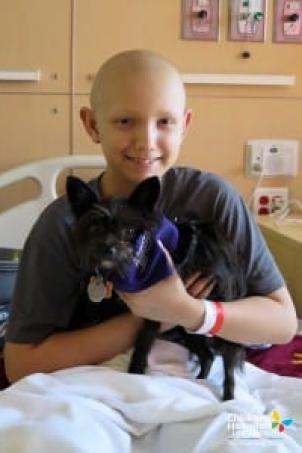 In 20 stays over the past eight months, Connor has met a lot of dogs. In fact, he's had visits from at least 24 different dog volunteers, all a part of the Amerman Family Foundation Dog Therapy Program. It's easy for him to remember which pups he's met, because he's got a memento from each visit—the distinctive trading card designed for every four-legged volunteer. He brings the whole collection with him on return visits to the hospital.
Connor's mom says the dog visits have become an important part of their CHLA routine. The first thing they do upon admission is put Connor's favorite sheets onto his hospital bed. The second thing they do is inquire about therapy dog visits. Both Connor and his mom appreciate having something to look forward to when it's time to come into CHLA for a few days. For them, it's the arrival of their next dog visit—whether it's a familiar friend from a previous stay, or a new dog whose card can be added to the collection.
Connor has a great dog at home, and likes talking about her with the therapy dog teams who stop by his room. All the different dogs, he says, just make him happy.
For his mom, it's the response the dogs elicit from Connor that matters the most. They can be counted on to make him smile. He relaxes around the dogs, she says, and his whole demeanor changes.
The dogs look pretty relaxed too—whether huge or tiny, they make themselves at home on Connor's bed, snuggle in, and suck up for belly rubs!