Why Sandra is Tri-ing to End Pediatric Cancer
Training for a triathlon is tough. It's a physical and mental challenge for most to train for not only one activity, but three. Then, add trying to fundraise from friends, family and colleagues, and the challenge becomes palpable. But every September, despite the countless worn out shoes, flat bike tires and broken goggle straps, thousands show up on the sands of Zuma Beach for the Nautica Malibu Triathlon presented by Equinox to take on that challenge to support pediatric cancer research at Children's Hospital Los Angeles­.
One of those many people is Sandra Andrade, who, like many of the athletes, attends the weekly beach clinics and seamlessly blends into the sea of black wetsuits. But when you hear about Sandra's story, you'll know why she's different than the rest of the participants.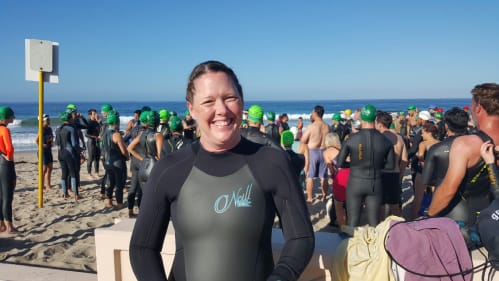 Honoring Sophia
Sandra is not only participating for the many children currently diagnosed with cancer, but for those who have gained their wings—including her daughter Sophia.
"There is nothing in the world like the pain of laying your child to rest," says Sandra. "The only way we are able to care for our daughter now is by honoring her. We try to honor her everyday by bringing awareness to childhood cancer."
Sophia was diagnosed at age 2 with neuroblastoma, the most common solid tumor cancer in children, in 2011. Her fight against cancer, which lasted two and a half years, was full of love, shared secrets with her stuffed toy Nemo, arts and crafts, learning with Grandma Pat and Daddy, and supporters who had been touched by her and her courage.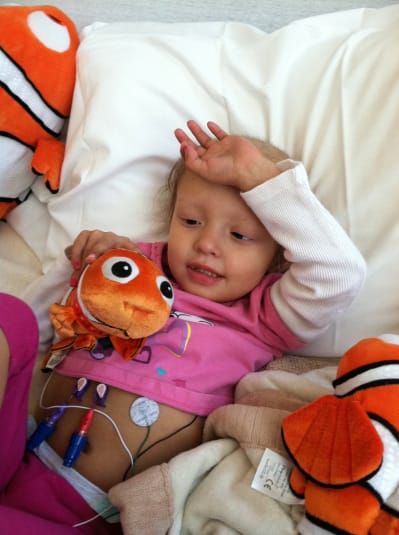 Sophia's Buddies
After hearing Sophia's pediatric oncology nurses were competing in the 2012 Nautica Malibu Triathlon, Sandra decided to participate in her first triathlon the following year with a friend­—forming Team Sophia. The day before the triathlon, Sophia relapsed, but she was still there to cheer on her mom and walk across the finish line with Team Sophia.
Two years later, Team Sophia has transformed into Sophia's Buddies, with 93 participants made up of friends and family honoring the memories of: Sophia, Bailey, Hans, Marisa, Malachi, Dave, and warriors: Valentina, Ethan and Lilly. To date, the team has raised more than $43,000.
"I have been inspired by watching my daughter, Sophia, on her journey, as well as all the doctors, nurses and staff at Children's Hospital Los Angeles," says Sandra. "Hearing the staff talk about their passion for helping their patients with their fight against cancer was all I needed to start training and fundraising."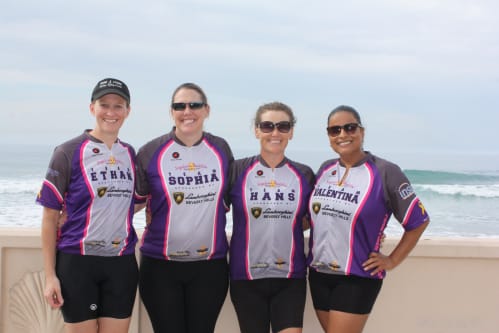 Putting a face to the fight
Like many participants, the Nautica Malibu Triathlon has become a tradition for Sandra. For some, their goal is to beat last year's time; For Sandra, she hopes to help bring faces to the children fighting cancer.
"As time has passed, we continue to see our friends lose their children as well," says Sandra. "We don't want to keep seeing families go through the pain and loss that we are going through. We have to help find a cure and honor all of our children."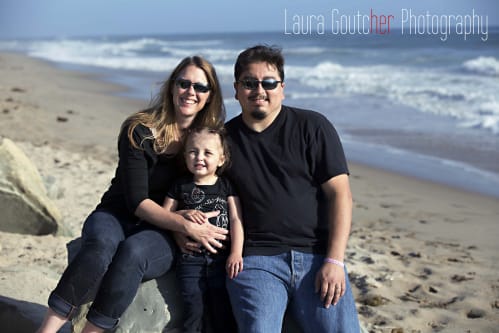 In the last eight years, the Nautica Malibu Triathlon has raised more than $8.4 million for the Pediatric Cancer Research Program, and has been a great partner in helping CHLA and families like the Andrades bring awareness to childhood cancer.
To learn more about the Nautica Malibu Triathlon, visit www.nauticamalibutri.com or follow the journey on Twitter at @ChildrensLA on Sunday, Sept. 20.
How you can help
Click here to make a donation to Sophia's Buddies and help give kids with cancer a fighting chance.