Teenage Business Owner, Grace Rose, is Helping #MakeMarchMatter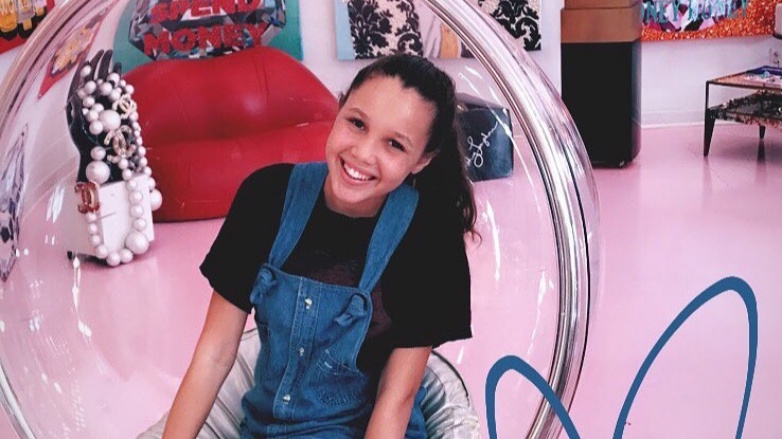 My name is Grace Rose and I'm 15 years old. I was born with cystic fibrosis, which is a life-threatening disease that attacks my lungs and digestive system. I need to be watched carefully and treated often.
I've been going to Children's Hospital Los Angeles since I was very young. I visit the Cystic Fibrosis Clinic at CHLA four times a year and sometimes have visits in between. I also need to do daily breathing treatments that can take from 2 to 3 hours. I also take about 40 pills each day and have to use a machine to take antibiotic medicine every other month.
It's extremely important to have a good group of doctors to help me stay healthy and prevent my disease from getting much worse. At CHLA, I have that.
My doctors are constantly researching and keeping up with the best ways to keep me healthy—and I can tell they truly care about me.
In fact, all of CHLA cares about kids like me. While I was inpatient for an obstruction in my stomach, I witnessed this first hand. There are musicians, activities, book readings, therapy dogs—and even specialized bikes for patients to ride down the hallways with their IV poles!
Now that I'm older, I can even appreciate the changes that have happened around the hospital. CHLA built a new Spiritual Care Center where I normally go after my clinic visits to leave a special note for other kids in the hospital. Then after that, I love heading over to the Farmer's Market that happens on Wednesdays to get something to eat (the corn and baked potato are the best)!
It is all the support at CHLA that has helped me to thrive outside of the hospital. So much so that I was able to make my dream possible: to start my own clothing line, Rosie G.
CHLA is such a huge part of my life and I want to help in any way I can. My clothing line is now helping #MakeMarchMatter, which is a campaign for businesses to help support kids like me at CHLA. This makes me feel so good, because I know it's helping others, and I think everyone should try to help others.
If you want to help #MakeMarchMatter alongside with me, visit MakeMarchMatter.org for more information.