Small Lungs Aren't Holding Back Ben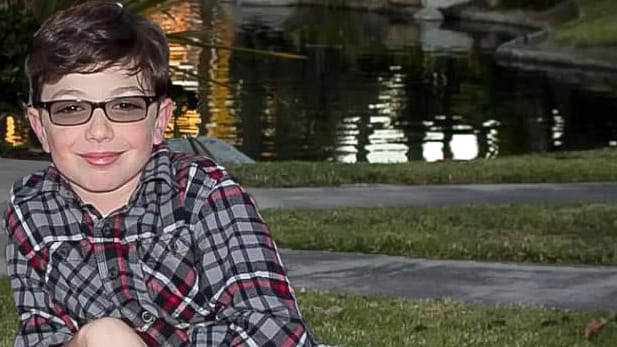 Elysia Weiner, RN, clinic nurse III at Children's Hospital Los Angeles, was nervous to be on her first helicopter ride. She didn't know what to expect, but luckily, a CHLA transport nurse was kind to explain the process of the flight and Weiner was even taken on a special trip through downtown Los Angeles to help ease her anxiety. However, the uneasiness was here to stay; she was worried about the patient she was caring for.
The patient was showing signs of respiratory distress—turning gray, and decreased appetite—symptoms that Elysia had often seen before in pulmonary hypertension (PH) patients as a nurse in CHLA's Heart Institute. But this time, the 4-month-old patient was her own son, Ben Berger.
"My worlds collided," says Elysia.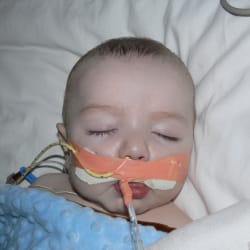 Ben was airlifted from an Orange County hospital to CHLA, the leading center in the western United States for pediatric pulmonary hypertension, and the place where Elysia happens to work. Ben was having a severe pulmonary hypertension crisis and in order to be diagnosed, he needed a cardiac catheterization and a lung biopsy.
"The experience of being a patient was so hard," says Elysia. "I hated that I was on the other side hearing this grave news."
Pulmonary hypertension is a rare type of blood pressure that affects the arteries in the lungs and heart. At the time of Ben's diagnosis, patients with PH had to be hooked up to an IV full-time, and may have eventually faced a lung transplant or even death.
During Ben's stay in the Pediatric Intensive Care Unit, a number of Elysia's colleagues made the experience more bearable, and helped ease the family's anxiety.
"Many people came to check on us," she says. "[Chief Nursing Officer] Mary Dee Hacker, managers, the transplant team and of course, my co-workers … We have known each other as co-workers, and now patient family," says Elysia. "It felt like home."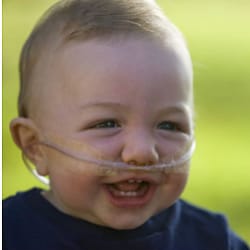 Three weeks later, Ben was well enough to go home with just oxygen and oral medication to help his condition—and a lot of hope.
"For the first three years of Ben's life, we gave him his medication four times a day, every day, like clock work," says Elysia.
To everyone's surprise, Ben kept thriving and hitting all his milestones—and during this time, medical research advanced the ability to provide more powerful combinations of PH medication.
"An incredible amount has changed in the field of pulmonary hypertension during Ben's lifetime," says Jacqueline Szmuszkovicz, MD, pediatric cardiologist in the Heart Institute, who treats Ben. "Although the ultimate goal is, of course, finding a cure, these medications have allowed many children to have an excellent quality of life and participate in many activities that they would not have been able to in the past."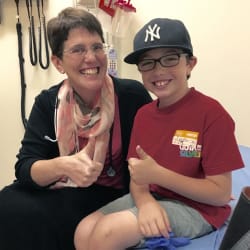 "Since I work with Dr. Jackie, she was always so kind to answer any concerns I had on the spot," says Elysia. "But now, Ben and his medication have come such a long way that I hardly have to stop Dr. Jackie to ask a concerning question about Ben. Now we talk about fun stuff like books and baseball—both of which our boys like … [PH] is no longer a death sentence anymore."
But Ben is not the only one who is feeling better. Elysia feels that she is now a better nurse from her experience as a patient family. "I have such empathy for my families that I take care of," says Elysia. "I often share my story and explain to these families that I do know the pain that they are feeling."
Today, Ben is a funny, talkative and smart 9 year old; one would never be able to tell that he's sick. In fact, his new medication regimen has helped so much that Ben was able to join baseball. Although carrying around oxygen and taking medication will likely always be a part of Ben's life, it's safe to say that he isn't letting his PH hold him back. He simply says, "I have small lungs."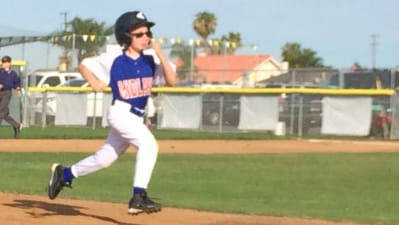 How you can help
To help kids like Ben, visit CHLA.org/Donate.