CHLA and USC Plastic and Oral/Maxillofacial Surgeons Team Up to Correct Birth Defects
This story originally appeared in the TroDent, the official publication for the Herman Ostrow School of Dentistry of USC. Read more stories like this in their Summer 2017 issue.
Madison Carmenate can easily call Children's Hospital Los Angeles her second home.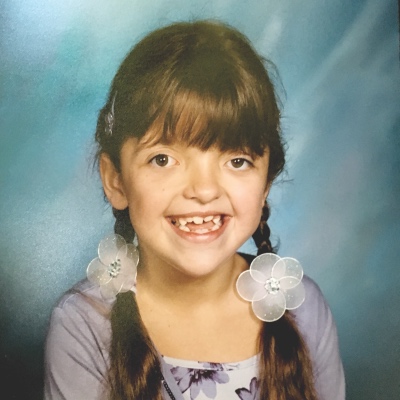 Born with Apert Syndrome, a rare genetic disorder that affects one in 65,000 to 88,000 newborns, the 19-year-old has spent her whole life in and out of the hospital, undergoing more than 30 surgeries and follow-up care.
"I jokingly say that I can walk around blindfolded and know where everything is," Carmenate says of the hospital.
When Carmenate was born in 1997, very little was known about the syndrome, which is characterized by the premature fusion of the skull's bones. Because the head cannot grow normally, infants born with the syndrome can have a sunken facial appearance, underdeveloped upper jaw, crowded teeth and webbed toes and fingers.
"They weren't really sure what it was at the time," says Carmenate of the syndrome whose cause remains unknown. "They were pulling out books, looking at pictures because there wasn't a definite answer. My fingers were [webbed] together. My face wasn't quite right. My head wasn't quite right. My toes were [webbed] together. It was a lot to take in."
Fortunately, Carmenate and her family had the support of CHLA's Division of Plastic and Maxillofacial Surgery, which, like University of Southern California's Ostrow's Division of Oral and Maxillofacial Surgery, aims to surgically correct birth defects to significantly improve a child's health, self-esteem and overall life trajectory.
CHLA's Division of Plastic and Maxillofacial Surgery is led by Mark Urata, MD, DDS, who is also Ostrow's professor of Clinical Surgery, chair of Ostrow's Division of Oral and Maxillofacial Surgery and the Audrey Skirball-Kenis chair and chief of the Division of Plastic and Reconstructive Surgery at the Keck School of Medicine of USC. He is also a craniomaxillofacial surgeon at the Cedars-Sinai Medical Center.
Despite his many responsibilities, Urata makes every effort to go the extra mile for his patients, Carmenate says.
When Urata performed Carmenate's major craniofacial surgery in 2011, he visited her home on Christmas Day and New Year's Eve to see how she was recovering from the 12-hour procedure.
"I would give him a 10 out of 10," she says. "He really went above and beyond what a normal doctor would do."
Urata even gave Carmenate's mother, Diane, his cell phone number to help monitor her daughter's recovery.
"I could send him messages at 12:30 in the morning with photographs," recalls Diane Carmenate. "I'd say, 'I think she's infected. What do you think of this?' And he'd say, 'Take a picture at this angle and that angle.' I could wake him up in the middle of the night. He's extremely amazing."
Watching them grow up
It was as an oral surgery resident at LAC+USC Medical Center that Urata had the opportunity to work with children with birth defects, which is where his love for the discipline began.
"One of the things that was attractive to me was the capacity of being able to take care of these kids from the time that they were infants until the time many of them were in college or beyond," Urata says. "I enjoyed the possibility of being able to have that longitudinal contact with patients, which you don't typically have in a private practice oral surgery setting."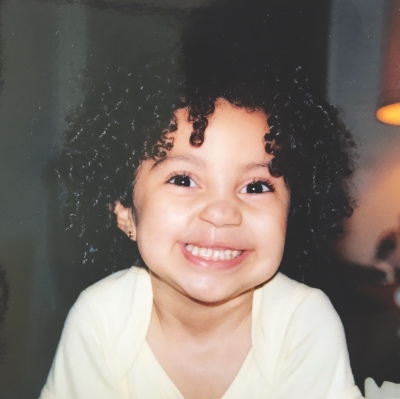 Because the majority of U.S. birth defect cases are handled by plastic surgeons, Urata decided to specialize in both oral and maxillofacial surgery as well as plastic surgery to provide more comprehensive care to his patients.
Urata's unique qualifications allow him, for example, to look at a patient's dentition and jaws to achieve optimum results in cleft lip and palate cases.
Currently one of the most common birth defects in the U.S., cleft lip and cleft palate occurs when there is insufficient tissue in the lip or mouth area of a developing fetus. Without enough tissue to create a full lip or palate, a gap appears in the upper lip or in the roof of the mouth, respectively, causing facial deformity.
Babies born with a cleft lip or a cleft palate can also have trouble eating, with liquids and foods often passing from the mouth to the nose. While some babies are born with either a cleft lip or a cleft palate, some children are born with both.
Empty waiting rooms?
Aside from a small scar above her lip, it is hard to believe that Kacey Azucar, 18, was born with a cleft lip and cleft palate.
Azucar's cleft lip and cleft palate were corrected through seven surgeries, six of which were performed at CHLA.
"I like the outcome of everything," says Azucar, who lives in North Hollywood, Calif., and is a dance major at Los Angeles Valley College. "My jaw felt a lot more comfortable; it felt different."
Azucar's jaw surgery was performed by Jeffrey Hammoudeh, MD, DDS, director of the Jaw Deformities Center at CHLA, who, like Urata, is board certified in both plastic surgery and oral and maxillofacial surgery. He holds faculty positions at both the Keck School of Medicine of USC as well as Ostrow.
For Azucar's mother, Elisa, the experience of being a first-time mom to a child with a birth defect was overwhelming, especially because her prenatal ultrasounds had not revealed any problems.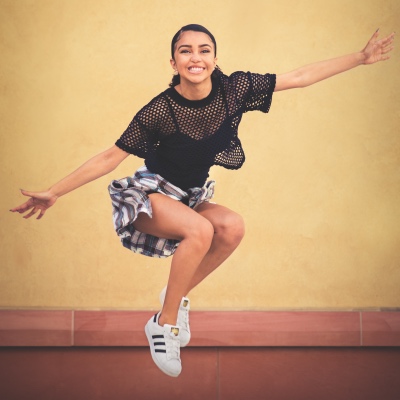 "I had never seen a baby born with cleft lip and palate," says Elisa Azucar, who was especially concerned by her daughter's inability to eat properly. For two months, Kacey Azucar could only eat blended food with the help of a special bottle and straw.
"We have been blessed to have CHLA on our side and especially the team," Elisa Azucar says. "They are very supportive. I am very thankful for all these 18 years that we have been going back and forth."
The cause of cleft lip and palate remains unknown, but Urata, along with Yang Chai PhD, DDS, Ostrow's associate dean of research, were awarded an NIH grant to look at tissue engineering created in the oral cavity and craniofacial skeleton with the goal of being able to replace some of the parts that are missing in kids with cleft lips and palates.
"I think we are all hoping one day to have an empty waiting room in my office at Children's Hospital Los Angeles because we solved the problem," Urata says. "But until that day, we have to keep doing what we are doing on a daily basis."
A unique opportunity
Established in 2013, Ostrow's Division of Oral and Maxillofacial Surgery was created to provide unique research, educational and clinical opportunities in oral and maxillofacial surgery to students and faculty.
With Urata at the helm of Ostrow's oral and maxillofacial division and Keck's plastic and maxillofacial surgery division, a one-of-a-kind alliance has been struck between the two disciplines, much to the benefit of students and birth defect research.
"I think any way that you can have an opportunity to join two world-class divisions, it creates a think tank where you can learn from one another because each discipline might approach the same problem differently," Urata explains. "This gives us an opportunity to surround ourselves with literally five times as many faculty as would normally be available to a typical residency in oral and maxillofacial surgery."
USC rotates one oral and maxillofacial surgery resident along with two plastic surgery residents and a craniofacial fellow at any given time at CHLA, a Keck affiliate, which Urata considers a unique byproduct of the collaboration.
"There's no other program in the country that has this unique collaboration under one administrative structure," he says. "So all surgery residents function on a daily basis, side by side, with their plastic surgery resident colleagues. It's really created a unique atmosphere for learning, which allows them to look at things with different academic goggles."
Urata believes the collaboration also gives Ostrow access to a greater number and diversity of cases than any other oral and maxillofacial surgery program in the country.
No two cases alike
That variety of pathology and cases that residents are exposed to during their training is what attracted Lauren Odono OMFS '17 to Ostrow's four-year oral maxillofacial surgery program after graduating from the Arthur A. Dugoni School of Dentistry at the University of the Pacific.
"There is no one case that is exactly like another, which allows for continual learning and a constant evolution towards becoming a surgeon," says Odono, who is Ostrow's fourth oral maxillofacial surgery resident to rotate at CHLA. "Many of the patients receive care at CHLA from birth into adulthood, and amazing transformations can be seen in the patients with craniofacial malformations. Through residency and rotating through CHLA, I have learned to care for people, not patients."
Odono, whose father is a dentist, knew she wanted to follow in his footsteps when she grew up, but it wasn't until she was in college that she knew she wanted a career in oral and maxillofacial surgery. While shadowing an oral surgeon, Odono witnessed how a patient's jaw surgery dramatically improved her life.
"The patient was ecstatic about the surgical results, the improvement in her bite and aesthetic facial profile," Odono says. "She discussed how the surgery changed her life, improved her self-confidence and that she finally felt comfortable smiling. I thought it was incredible that a single surgery could have that effect on a person's life, and I instantly knew it was a field of dentistry that I had to be a part of."
A resilient spirit
Carmenate has come a long way since her first surgery at 2 months old when her thumbs were separated.
"Seeing how far I've come in the process, from the minute I was born when they didn't know how I would do things or what my life would be like, to what I've done now, look what I've been through and I'm still here," she says. "I'm still going to go on and do more amazing things."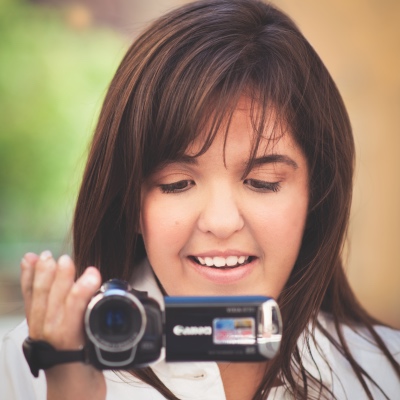 Living with Apert Syndrome has its challenges, says Carmenate, who sometimes has trouble opening a water bottle, tying her hair into a ponytail or wearing flip-flops. Still, she doesn't let her condition stop her.
A sophomore at Pasadena City College, she is majoring in film production and communications with hopes of telling her own story and inspiring others.
"No matter what you go through, you always come out of it," she says. "Even though you may be different, you have the same desires, hopes and dreams as everyone else. You want to be like everyone else. And you can do it too. I know because I am proof of this."
Now that Madison is an adult, Urata consults with her to discuss her future.
"We have a really good relationship," Carmenate says. "He's really nice and respectful. He'll ask me, 'What do you want to do?' Now that I'm 19, it's up to me to decide."
Urata credits Madison's family for her overall progress and positive outlook.
"I think she has turned out to be a fantastic human being," Urata says. "She spent a lot of summers having big operations while other kids were out swimming and going to camps. For these kids to still come out of the other side of all that with the type of spirit she has, I think is a credit to their families and to them." — Stephanie Corral