A Common Calling
Antonia Hernández, President and CEO of the California Community Foundation, calls CHLA 'one of the jewels of Southern California.'
By Eunice Oh

Separated by just 4 miles, Children's Hospital Los Angeles and the California Community Foundation (CCF) share more than just geographic proximity. "In many ways, we have a common calling," says Antonia Hernández, CCF's President and Chief Executive Officer. "We're both striving to serve the poorest, the most vulnerable, the sickest, and to protect the future of our community." CCF's partnership with Children's Hospital—one that spans nearly four decades and totals more than $20 million in grants—has allowed the two organizations to address some of the most pressing health needs of children in Los Angeles and beyond.
1. CCF provides grants through donor-advised funds and its own Centinela Medical Fund. Why has the foundation chosen to continuously support Children's Hospital?
There are, what we like to call, the 10 organizations—institutions that are staples of our grantmaking, and Children's Hospital Los Angeles is one of them. When donors come to us, we like to talk to them about their passions and what they want to achieve with their gift. If they use the words "children" and "help," we'll tell them, "Children's Hospital." It is one of the jewels of Southern California. The level of patient care it provides is not just healing a broken foot or taking care of a single issue. There's an attention to the mental wellbeing of children and truly understanding them. That's what CCF wants to promote and support.
2. The most recent CCF grants to CHLA were for substance abuse and diabetes prevention. Why was it important to direct funding to these two areas?
Children's Hospital patients come from all sectors and walks of life, but many come from poorer communities, some of which are considered food deserts because they lack markets with fresh food. In many instances, these children start their lives not being able to access proper nutrition, and the consequence as they get older is that they develop diabetes and obesity. Patients could also be from families that are suffering from substance abuse. These two topics hit at the heart of our focus with helping the working class, because how a child grows up—either with healthy options or at risk of developing an illness that poverty often leads to—can change his or her life.
3. How has the pandemic affected CCF?
I am so proud of how the Los Angeles donor community has come together over the past year. Our donors have risen to the task, and CCF has had its most successful fundraising year despite the pandemic. The money that came in was put to work immediately. That said, we have certainly faced challenges like everyone else. Our infrastructure has been stretched, and our staff have had to balance their own personal lives with being out in the community. We're in the people business just like Children's Hospital, so we can't take a break. We have to continue to be out there and serve. With COVID-19, I think many of us realized just how connected we all are. Our future and health are connected to the well-being of everyone else, so if our community is not healthy, we are not healthy ourselves.
4. During your 17-year tenure as CCF President and CEO, you have visited CHLA several times. Is there a moment that is particularly memorable for you?
Although I have a professional relationship with the hospital, it's the personal one that matters most. Children's Hospital Los Angeles is the best pediatric medical center in the area, a place where people go to really get the high level of care and attention a child needs. Years ago, I had a young family member who was seriously ill and received care there. I think back to when we thought we might lose her, and today, how well she is doing and how healthy she is. Because of that, Children's Hospital will always be a special place for me.
5. Looking ahead, how do you envision the collaboration between CCF and Children's Hospital Los Angeles will evolve?
Children's Hospital is in a unique situation because of its specific niche—serving some of the most vulnerable children—and therefore I foresee our relationship continuing. From a humanity standpoint, children are our future, and the health of our society is based on the health of children. So we need to continue to support that future even long after we're gone, and Children's Hospital plays an important role in that. Both of our organizations care deeply about the place we live in and its people, and we feel very privileged to be able to partner with the hospital.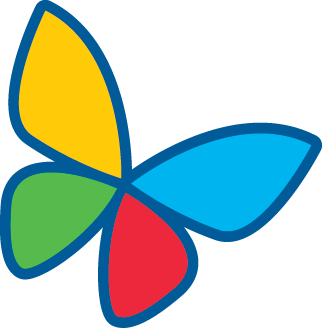 How you can help
To help support Children's Hospital Los Angeles, please visit CHLA.org/Donate.