CATCH-ing the Hearts of Patients with Hand Differences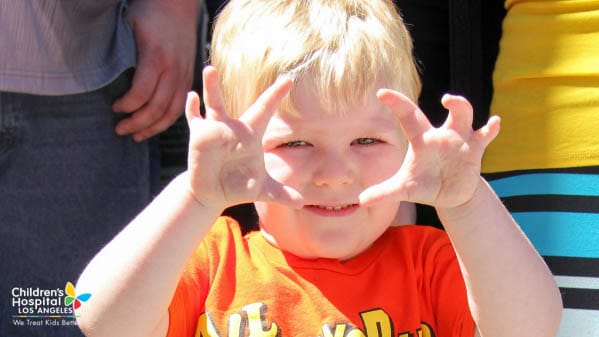 Children's Hospital Los Angeles' seventh annual CATCH (Center for Achievement of Teens and Children with Hand Differences) picnic took place on Saturday, April 30th, and was attended by many CHLA patient families.
The gathering unites families and children with hand differences from all over Los Angeles County to share experiences and give support. Many of the times, kids with hand and upper limb differences just want to meet someone just like them. This year, two special guests shared their special talents and inspired many.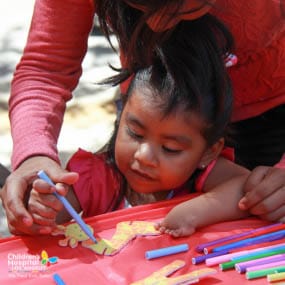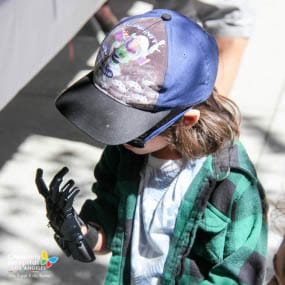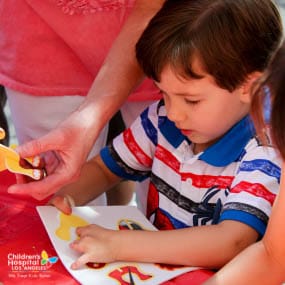 The first guest was former major league baseball pitcher Jim Abbott, who was born without a right hand and went on to pitch a perfect game for the New York Yankees in 1993.
The next guest hit a little closer to home. Emily Hayhurst, a teen patient of CHLA, was born with seven fingers and is now a concert pianist, trombone player and performs with her school's drum line. She performed a beautiful piece on the piano at the event.
Together, Jim and Emily have shown fellow CATCH patients that anything is possible.
To learn more about the CATCH program, visit CHLA.org/CATCH.