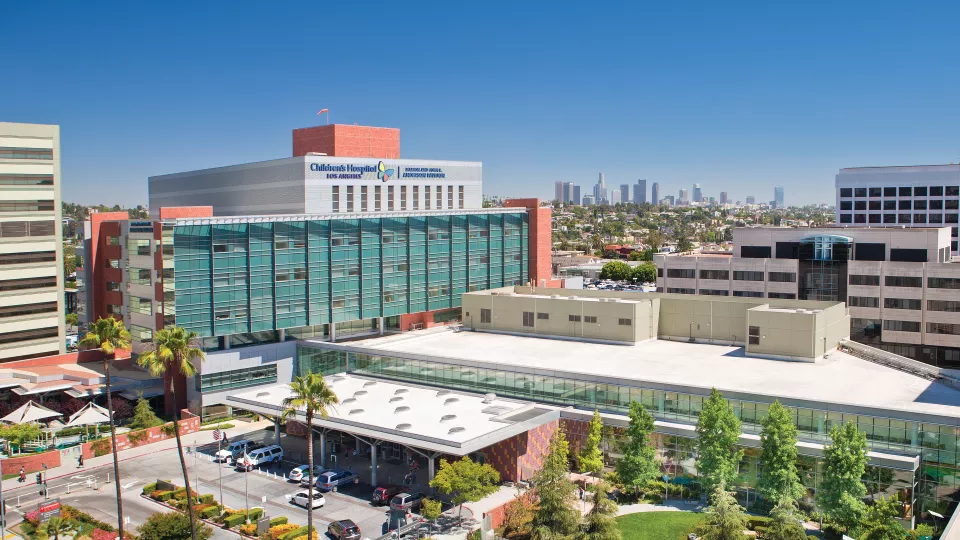 Hospital News
George Lopez Brings Smiles to Kids at CHLA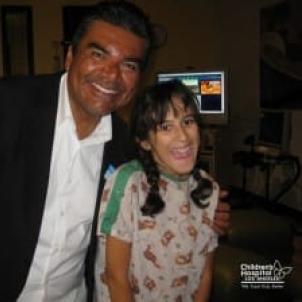 Patients who wanted to watch the new acclaimed animated film, RIO 2, didn't have to go far--thanks to Lollipop Theater Network, a non-profit organization that brings the magic of movies currently in theaters to children confined to hospitals, and 20thCentury Fox, kids of all ages were able to walk steps from their rooms to attend a special screening on May 29. LOLLIPOP made the screening complete with movie tickets and a red carpet. And they gave patients an additional treat: to help bring the movie to life, they brought along comedian George Lopez, who voiced Toucan Rafael in the film!
Lopez met with patients across the hospital, starting in the Rehabilitation Center where he snuck in to watch the end of the movie with them. When the lights came on, families and staff were delighted to find him waiting to meet each patient, sign and personalize RIO 2 posters and posed for pictures, all while eliciting laughs with his signature comedic humor. Knowing that laughter is the best medicine, he struck a conversation with one teen patient, whom doctors were thrilled to see smile for the first time in a long while.
"Lollipop Theater Network has been a tremendous partner since 2002, bringing once-in-a-lifetime experiences for our patients when they need it most," said Alina San, Child Life Specialist. "We are so grateful for their tireless compassion and support, and for continuing to create opportunities like George Lopez's visit and the RIO 2 screening.Events like these help patients forget about their medical struggles and allow them to be a normal kid for a while, but also feel special.These positive experiences are invaluable to helping them cope with hospitalization."
Lopez also joined a group of patients in the Teen Lounge, where many fans were eagerly awaiting his arrival, especially 13-year-old Natalie Palacios. A huge fan who has watched his show for the past four years, Natalie could not believe her eyes. Lopez also made it a point to visit patients who weren't well enough to join the screening, including Shane Dremann, 7, a huge fan of the movies RIO and RIO 2.
"Shane's father told Mr. Lopez that they've seen RIO at least 30 times," said San. "It was such a special surprise when the voice of Rafael walked into his room to say hello. Meeting him and receiving a personalized, autographed poster was such a treat for Shane."
We are so thankful to have been able to work with Lollipop Theater Network to bring George Lopez and RIO 2 to the hospital. What an incredible day of smiles!
Experience the fun!