A No-Judgement Community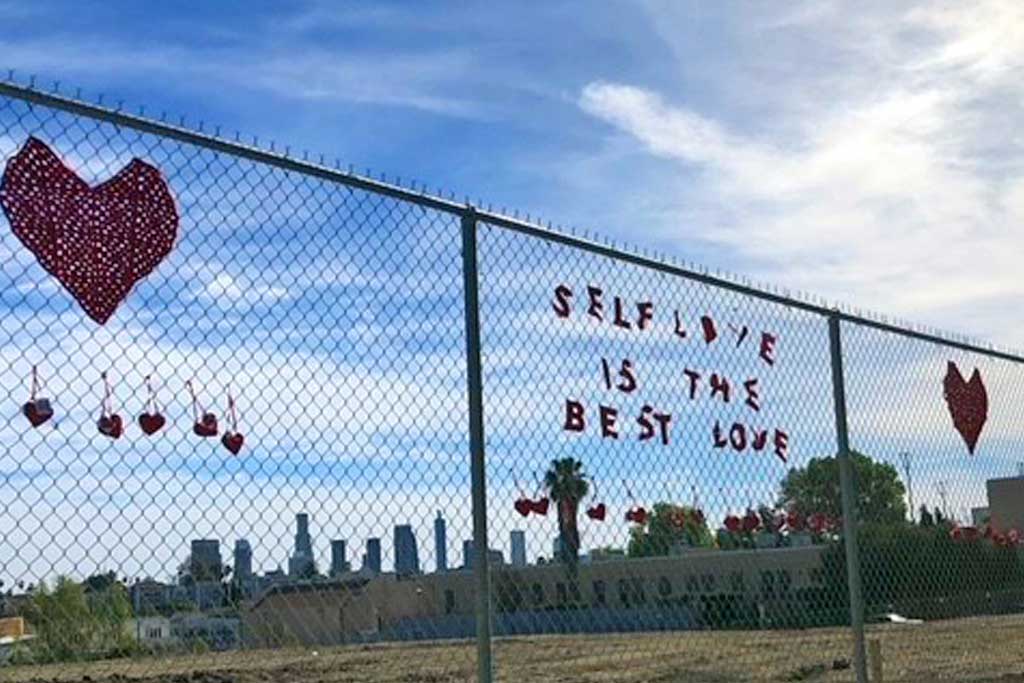 Teens and young adults come to the Substance Use Prevention and Treatment Program for a fresh start and a voice in their own journey.
By Candace Pearson

When CeCe came to the Substance Use Prevention and Treatment Program at Children's Hospital Los Angeles over two years ago, she thought she'd be judged and labeled "bad," as she had been by some of her teachers and family members.
"I figured it would be the same thing, people criticizing me and saying there was something wrong with me," says CeCe , now 17 (name changed to protect her privacy). "But it was nothing like that. It's a very welcoming community."
Referred to the program by her school for her cannabis and alcohol use, CeCe was more accustomed to burying or numbing her feelings than sharing them. "I used to be a closed person," she says. "I bottled up everything." But in individual therapy and group counseling sessions, as well as other creative interventions, she began to make connections with other youth and with herself. "The groups have helped me open up," says CeCe. "They made feel like I was actually being heard."
The Substance Use Prevention and Treatment Program in the Division of Adolescent and Young Adult Medicine is tapping into effective ways to address drug and substance use. Demonizing drugs can have the opposite effect, making them seem more attractive to risk-taking teens, says Irene Lim, LCSW, program manager. "Scare tactics are equally ineffective."
Instead, staff emphasize the positive, including healthy curiosity and risks, plus the natural adolescent desire to become more independent of their caregivers. "We start from a philosophy of 'safety first' while encouraging youth to remain drug and alcohol free," says Lim. "It's a journey with the overall goal of wellness."
Having a voice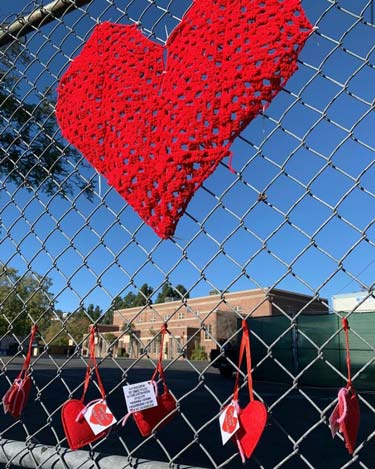 A recent Leadership Group project at a local high school
For CeCe, the heart of that journey has been self-discovery. "I had to find my own worth in a way," she says. "I've learned that each of us is worthy of a voice, help and support."
Finding and strengthening that voice is a big part of what the participants do, as they learn how to cope with life stressors and difficult feelings through talk therapy, music, dance, art and body-mind practices like breathing exercises and meditation.
The teens and young adults in the program want the adults in their lives to understand how an enduring stigma around substance use—and seeking help—affects them. This is a chapter in their lives, they say, it's not the whole book. "Youth get a second chance by coming here," Lim says.
For some teens, like with any age group, substance use may be a way to mask the pain they're in. For others, drugs or alcohol are a part of a young person's urge to experiment and explore. Adults need to realize "their kids are dealing with stressors and societal pressures every day," notes Lim. That includes trying to grow up, work out their futures and deal with intense emotions for the first time.
Some program participants have formed a group called Leadership Group that crochets squares of red yarn, then stitches them together to make hearts with a message of "self love through yarn." They post them on Instagram at @self_luv.isthebestluv. Their goal is to build community ties and reach out to teens at risk, including homeless and LGBTQ teens. One of their favorite hashtags is #stopthestigma.
CeCe found that the crocheting has helped improve her concentration, and being part of the group gave her the confidence "that I do have something to give back to the community."
Learning from your mistakes
The word "recovery" is often suspect to these teens. "It makes me feel like I'm sick," says CeCe. "Or like the people who use that word are looking for a cure. I don't need to be fixed. I made a mistake. I'm learning."
Often teens who have issues with substances hear "a lot of negative messaging," says Lim. CHLA's Substance Use Prevention and Treatment Program tries to replace that with positives, and demonstrate to caregivers the power of that shift. Phrases like "You're just a drug addict" or "You've messed up again" can instead become "You can do this" or "Tomorrow's a new start."
CeCe was sad to find out that some of her teachers and relatives were disappointed in her for using drugs and alcohol. But when she later told friends, teachers and family about joining the Children's Hospital Substance Use Prevention and Treatment Program, she was surprised and touched to find them supportive and proud of her.
Positive reinforcement is one technique encouraged by the program. So are setting boundaries and having tough conversations as a family. Some teens say they have trouble listening to parents who may have their own difficulty with substance use. Lim and other Children's Hospital counselors advise parents to be as honest as possible in those discussions.
Start from trust
Parents can also help their kids in creating a plan for when temptation or social pressure strikes, such as at a party, when they might be offered drugs or alcohol or be tempted to try something. The goal is to know ahead of time who to call to get picked up (a trusted parent, relative or friend), the number for a car service or the closest police station, or the location of the nearest bus line.
CeCe is working hard to manage her low moments and her anger, and find healthier responses to stress. She feels more able to make healthy decisions now, with better coping skills. Long term, she wants to continue in school and perhaps pursue law as a career.
She would tell young adults in the same position she was in two years ago that "there definitely are people who can help you. Change is possible if you put your mind to it."
She has grown by being in the program at Children's Hospital, learning more about herself and how to take on greater leadership roles. "Now," she says, "I want to figure out how I can continue to grow."

Click here to learn more about more about the Substance Use Prevention and Treatment Program in the Division of Adolescent and Young Adult Medicine at Children's Hospital Los Angeles.