Expecting a Baby? Consider These Tips Before Buying Swaddles, Carriers and Other Equipment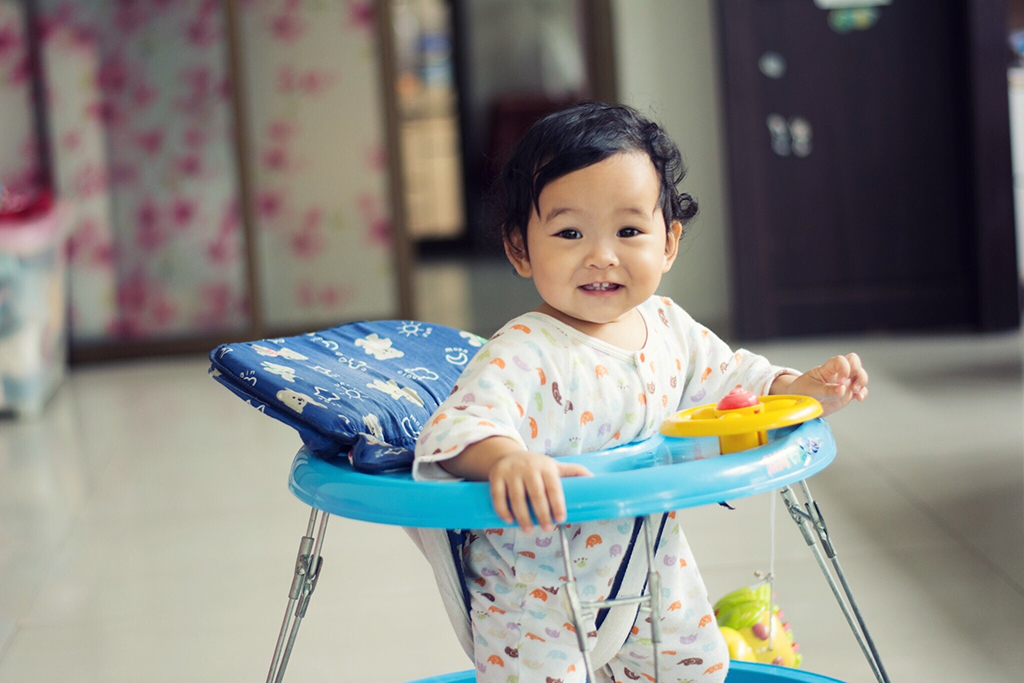 The wrong type of baby equipment—or using it incorrectly—could harm a child's development and lead to hip issues. An orthopedic specialist at Children's Hospital Los Angeles explains what all parents should know.
By Eunice Wallace

Preparing for a new baby can be overwhelming. Search "baby carrier" in Amazon and more than 700 results will pop up. Or what about a swaddle for your newborn? You will have to sift through quadruple that amount. More than just price or color, though, baby essentials like these can vary significantly in how they promote—or hurt— healthy development.
"Baby equipment should not forcibly push your baby's legs together or keep them in an extended position since this can impede hip development and lead to abnormal hip growth," says Rachel Goldstein, MD, Director of the Hip Preservation Program in the Jackie and Gene Autry Orthopedic Center at Children's Hospital Los Angeles. "It's especially important to remember that baby equipment supports infant development; it does not advance it. So it's critical to always use age-appropriate items and use them the recommended way based on the manufacturer's instructions."
Before adding that popular walker or best-selling jumper to your cart, here are some helpful tips to keep in mind as you shop for and use baby equipment.
Swaddles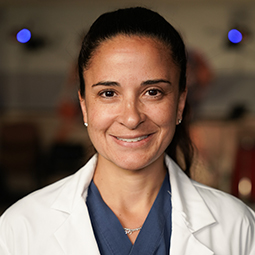 Rachel Goldstein, MD
Swaddling an infant can comfort fussy babies, reduce crying and help develop more settled sleep patterns. This can be done using blankets or commercially available products.
With any type of swaddle, ensure the baby's legs are bent up and out. "Swaddles that extend baby's legs into a standing position can result in damage to the hip socket and may result in abnormal hip growth," says Dr. Goldstein. "You should never tightly swaddle a baby's legs as this can lead to abnormal growth of the hip."
Baby carriers
Whether it's a wrap, backpack or sling, baby carriers can be a lifesaver for new parents since they free up your arms. But some types can place an infant's hip development at risk.
The No. 1 rule when looking for a baby carrier is to find one that maintains the baby's legs in an M-shaped position, with the hips flexed and spread open, and the knees flexed and slightly higher than the hips. This shape mimics a natural clinging position for infants and is recommended since the thighs are supported, rather than hanging.
More of Dr. Goldstein's tips when looking for a carrier:
During the first six months, when a baby undergoes rapid hip development, an inward-facing carrier (where the baby is facing toward the person carrying them) may be the best option.
Even though the hips develop more slowly after that, there may be additional benefits to continuing to use an inward-facing carrier until the baby is 1 year old.
If you are considering using a sling to carry your baby, be sure you don't use one that presses the baby's chin to their chest. This can cause them to stop breathing.
Infant seats and bouncers
It's hard to resist those adorable little chairs that help babies sit up. But foam or plastic infant seats should not be used until your baby can sit up on their own. Until then, choose a more reclined bouncy seat that supports the baby's head.
Also, remember to use the bouncer on the floor, not on an elevated surface, and never place it on a soft surface as babies can suffocate if the bouncer tips over. Always use the restraints provided, ensure they fit snugly, and stay near your baby.
When to stop using a bouncer: when your child can sit up on their own or when they reach the weight limit on the manufacturer's label.
Jumpers
Similar to baby carriers, jumpers (also called bouncers or activity centers) can be a lifesaver for parents who need to free up their hands. Plus, they allow babies to get some energy out.
Babies should have good head control before they use a jumper. Stop using one when your child reaches the manufacturer's recommended weight limit, typically 25 to 30 pounds, or when they can pull themselves up on the edge of it.
Although there isn't any association with using a baby jumper and the risk for hip dysplasia, tight heel cords or toe walking, the American Academy of Pediatrics recommends limiting time spent in a jumper since confining gear—like car seats, strollers and swings—can delay motor milestones.
According to Dr. Goldstein, parents should also remember to:
Avoid doorframe units as these put jumpers at risk of swinging into doorframes and injuring head and hands
Read the instructions carefully
Always use restraints and make sure they fit snugly
Stay near your baby and watch them while they're using a jumper
Walkers
Unfortunately, walkers will not help babies learn to walk faster. That's because they can become dependent on the seat to support them. Instead, floor play is the better option for babies to progress through their motor milestones.
"Walkers have the additional risk of making kids very mobile before they are ready for that type of independence," Dr. Goldstein says. "Babies have flipped over in them, causing brain damage or other harm. Baby walkers are especially dangerous around stairs."
To help your baby walk without a walker, try pushing a toy across the floor and staying close to help catch them if (or when) they fall.
And finally
"Various professional medical organizations have recommendations for safely using baby equipment based on scientific evidence," Dr. Goldstein says. "Some also provide accreditation of particular products, so be sure to look out for that when buying items for your baby."
Read more health and safety tips from experts at Children's Hospital Los Angeles.