Cancer Survivor Coco Shares Her Journey—and Some Quarantine Tips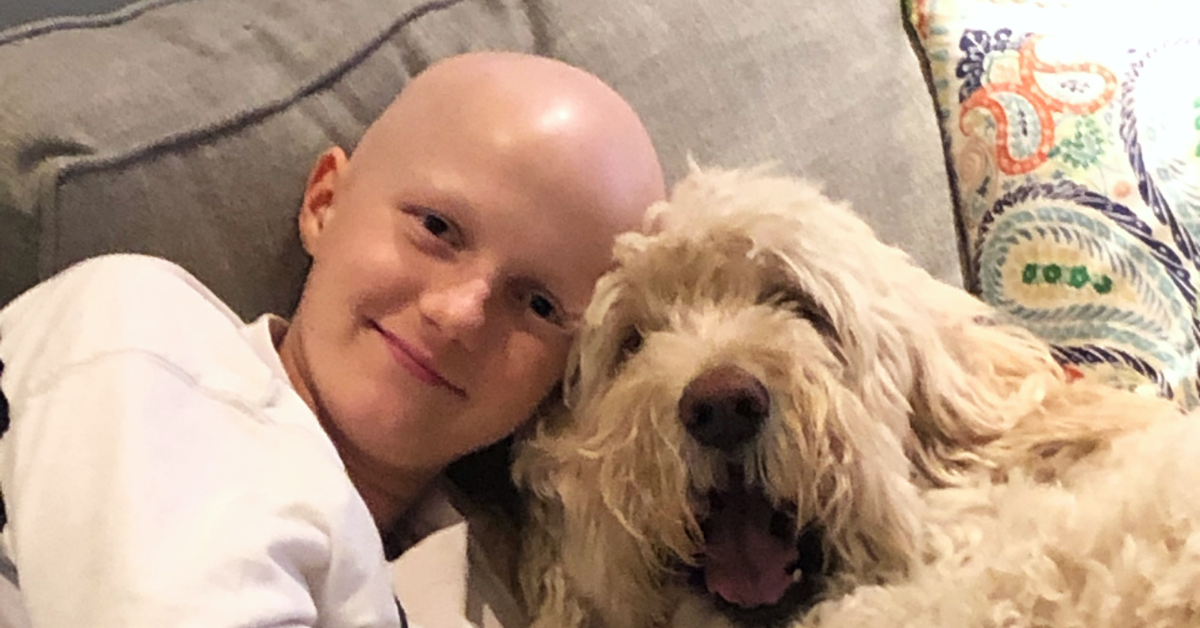 If 15-year-old Coco looks familiar, it's because you may have seen the surprise "social distancing" parade her neighbors held in honor of her last chemotherapy treatment at Children's Hospital Los Angeles. The viral video of her March 24, 2020, homecoming captured the attention and hearts of tens of millions of people around the globe, including Hollywood stars John Krasinski and Ellen DeGeneres. On April 28, DeGeneres featured Coco on her talk show, Ellen, where Coco announced that she is now cancer-free! She also appeared on Krasinski's popular YouTube series Some Good News.
Like much of the rest of the world, the California teen and her family have been observing 'Safe at Home' orders during the COVID-19 pandemic. Staying indoors and wearing a mask is a lifestyle the immunosuppressed cancer survivor became accustomed to while in the hospital. In her own words, Coco shares her journey back to health, the importance of social distancing, and tips on keeping busy until safe-at-home restrictions are lifted.
---
In Coco's own words:
Many of you might be going a little crazy after many weeks of lockdown. But for me it has become almost normal. My quarantine started on July 9, 2019—the first day of my chemo treatment! I was diagnosed on June 6 that year with Ewing's Sarcoma, a rare pediatric bone cancer. When my treatment started last summer, I had no idea that when it ended on March 24, 2020, not only me but basically the whole world would be social distancing! 
Life after being diagnosed
At first after I started chemo treatments, it was hard for me to get used to not seeing my friends and family.  I wasn't able to start high school with all my friends in September. Hearing about how everything was going, including all of the sports and dances and activities, was really hard. But when you are undergoing chemotherapy, your immune system is very weak and it can't fight off even a simple cold. 
In my case, I was completely neutropenic (no white blood cells at all) for about half of each month. As soon as they recovered a little, I would get chemo again. I eventually got used to my new reality. My life depended on it.
My advice for life in quarantine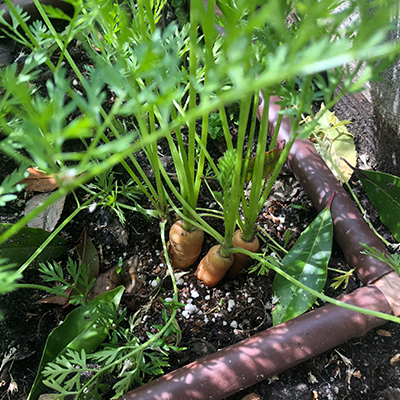 I have found that staying in touch with everyone through FaceTime has really helped me. It is important to see everyone's faces, not just hear them or read a text here and there. I have also really liked gardening to pass the time. Even if you only have a small patch of dirt, or a pot in your house, plant some seeds! I think seeing something grow and change each day brings a little hope to your life!
Many people are doing a great job at staying at home and following the recommendations to help slow the spread of COVID-19. But I think as time continues to pass and we see some other states start to loosen their restrictions, people are getting a little frustrated. It is still so important for everyone to stay home to help protect the community and especially people like me who have battled (or are battling) serious illness.
It seems like the scientists and doctors are discovering new things about this virus every day.  Please continue to listen to the guidelines and help keep yourself and those around you safe! I know I will be!