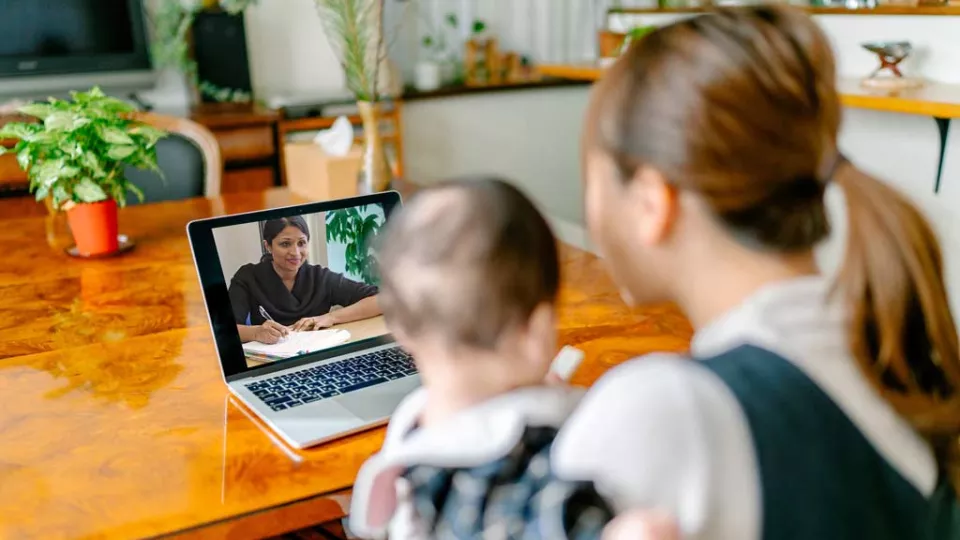 Advice From Our Experts
What to Expect at a Virtual Doctor Visit
Pediatrician Mona Patel, MD, provides tips for a successful virtual appointment with your child's doctor.
The COVID-19 pandemic has motivated medical providers to develop alternate methods of seeing their patients. Thanks to technology, Children's Hospital Los Angeles has continued to provide safe, reliable and private medical care virtually to patients. Virtual visits are now an option for many CHLA services and clinics. Pediatrician Mona Patel, MD, details what you need to know before booking your child's next appointment—and whether it can be done virtually.
Which kinds of appointments can be done virtually?
Appointments that do not require a physical exam are best suited to be done virtually, such as a consult or behavioral and mental health services. These appointments are conducted via a secure online connection with the same professionalism and expertise as an in-person appointment. If a patient requires a physical examination, a vaccination or a procedure like an X-ray, those types of services need to be done in person.
What are the steps a family should take to ensure a successful virtual medical appointment?
At CHLA, once an appointment is booked, you will receive an email confirming the date and time of the visit. It is possible, too, that the family may be asked to submit certain forms prior to the visit, such as family medical history, a list of allergies or insurance information. On the day of the appointment, a family will receive an invitation to join the virtual visit either via text message or email, depending on which method was selected when the appointment was made. The invitation will include a link to connect to the child's doctor.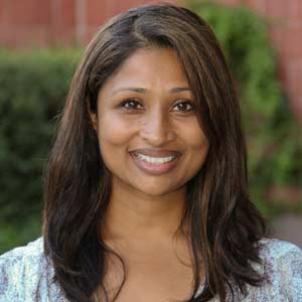 What does a family need at the time of the appointment?
A family will need to have a computer, tablet or mobile phone that has a good camera and microphone, as well as a strong internet connection. If the device being used for the appointment is battery-powered, make sure it's charged enough to last the duration of the visit (generally about 15 minutes). Whether a visit is in person or virtual, I recommend that families write down in advance any questions or concerns to discuss with the doctor as well as medications the patient is currently taking. During the appointment, keep a pen and paper handy to take notes, especially if the doctor has specific instructions or advice to follow. Also, it's helpful to gather your child's medications, lab results, tests and any other information that you would normally bring with you to an in-person appointment.
How can families help ensure the virtual visit is successful?
It is important to find a quiet, private, well-lit space for the virtual visit. This allows for good visibility and clear communication. Families should click the appointment link 10 minutes before they're scheduled to see the doctor and have the doctor's office number handy in case the connection is interrupted. That way, if you can't reconnect, you can call the office to find out if the virtual visit can be resumed via telephone, requires a new appointment link or needs to be rescheduled.
Will a doctor be able to examine a patient's physical body?
Yes, there are some instances when this can be done via a virtual visit, such as a skin rash. The doctor might want to get a closer look at the rash and ask the caregiver to position the child closer to the camera. Doctors can also observe a child's breathing patterns by having the caregiver lift up the child's shirt or look at a patient's throat and mouth by placing them in front of the camera to say "Ah."
What else do families need to know about virtual medical visits?
These visits are treated just like an in-person appointment. Make sure that all your questions are answered and that the next courses of action—medication, diet, activity, follow-up appointment—are clear. If additional questions arise following the appointment, I encourage families to call the doctor's office for clarification. If the doctor isn't readily available, often a nurse or physician's assistant can help.
 For information about virtual visits and more at Children's Hospital Los Angeles, learn more about our Connected Care Program.