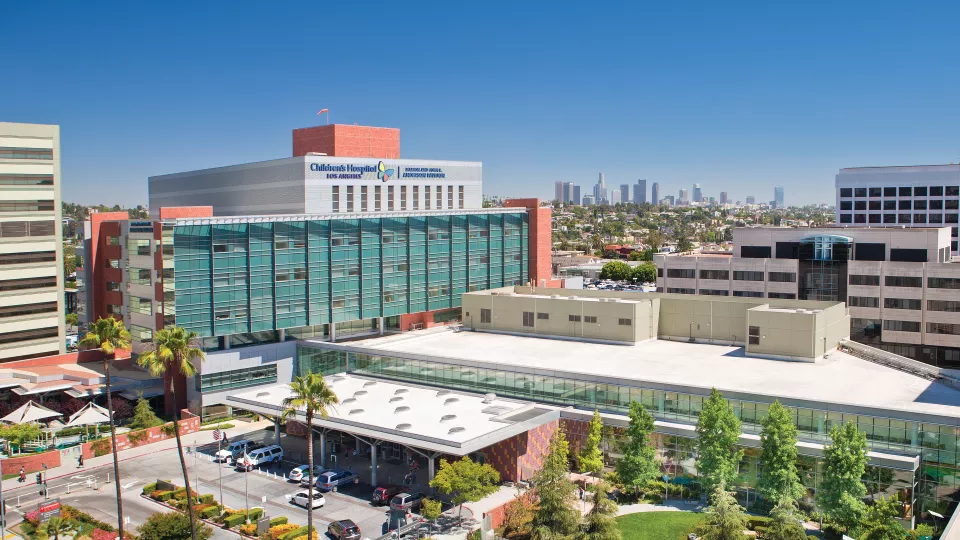 Advice From Our Experts
Hazards of Leaving a Child in a Hot Car
There is a lot of publicity at the moment about children being left alone in cars and the responsibility of parents. Some accidents are from forgetfulness, a change in routine or a quick errand that turns out to be longer than anticipated. Because of all the publicity and increase in children being left in sweltering cars, I was inspired to write this blog post. To learn more, I reached out to Helen Arbogast, MPH, CHES, manager of the Injury Prevention Program at CHLA.
Be a responsible parent
A big part of being a responsible parent is not putting your own convenience first. It is easy to convince oneself that an errand will only take a minute rather than bothering with the hard work of un-strapping an infant or small child from their car seat particularly if the child is a reluctant participant of your errand.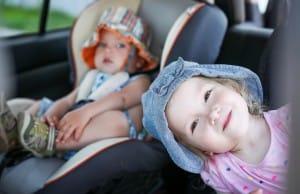 There have been 26 hot car unnecessary deaths so far this year with an average of 38 recorded each year. That is 26 too many and if you know the facts, it's one step closer to keeping hot car unnecessary deaths low and close to none.
Why leaving children in a hot car is dangerous
Did you know there is no safe amount of time to leave any child in a car alone? Every 10 days in the U.S. a child dies when left alone in the car. The temperature in a car rises rapidly in the first 30 minutes, even on a cool day. Additionally, leaving the car windows open or cracking them open does not allow enough air into the vehicle. Other reasons why leaving children in a hot car is dangerous include:
The child is tightly strapped into the seat not allowing free movement
It takes only a body temp of 104 degrees Fahrenheit for heat stroke to occur. 107 degrees us usually fatal.
A child's body warms up 3-5 times faster than an adult's body.
Signs of over heating
If a child is over heating, they will present some or all of these symptoms:
Agitation
Disorientation
Dizziness
Nausea
Rapid breathing
Seizure
Unconsciousness
Vomiting
Hazards of leaving children alone in the car
Is it okay to leave the car engine running with the air conditioning on? No. That's not safe because leaving the engine running allows a child to open the power windows with the opportunity of falling out of the car. Additionally, California law states that children under the age of 12 may not be left in cars without an adult present, no exceptions.
Young children do copy their parents, so they can hop into the driver's seat and release the handbrake put the car into neutral allowing it to roll. This can cause harm to your child, pedestrians and other motorists. In fact, my friend's two and a half year old did just that. Their driveway had a slight rise and the car rolled into the street. Fortunately nothing bad happened.
Busy lives and hectic schedules can make for crazy schedules that can lead to accidents Parents who leave their children strapped in the car are most often "an accident" and a tragic one that nobody would wish on anyone.
Tips to remember there is a child in the back seat
Look before you lock and ACT! Always check for children in the car before locking. At CHLA, we want everyone to ACT:
A: Avoid heatstroke-related injury and death by never leaving your child alone in a car, not even for a minute. And make sure to keep your car locked when you're not in it so kids don't get in on their own.
C: Create reminders by putting something in the back seat of your car next to your child such as a briefcase, a purse or a cell phone that is needed at your final destination. This is especially important if you're not following your normal routine.
T: Take action. If you see a child alone in a car, call 911. Emergency personnel want you to call. They are trained to respond to these situations. One call could save a life.
Being responsible may not always be convenient or as speedy, but it is worth slowing down and assessing the odds before making a decision that may be irresponsible.