CHLA's Eating Disorder Specialist Reacts to Netflix's 'To the Bone'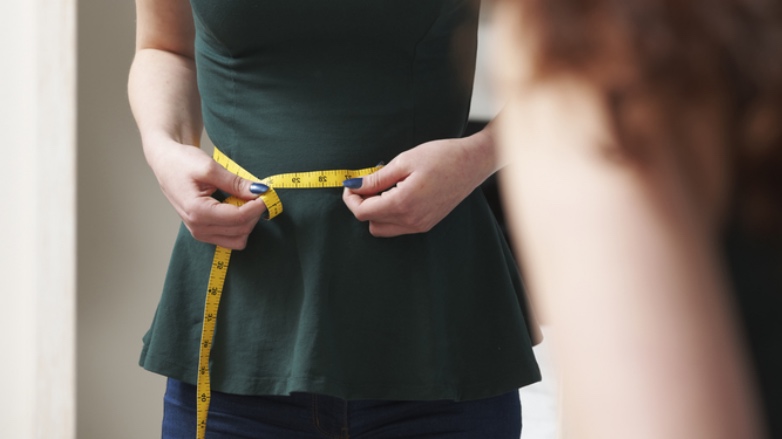 ​
On the heels of Netflix's controversial series about suicide, "13 Reasons Why," comes the company's latest offering focusing on a serious mental health issue: "To the Bone." The film, which competed at the Sundance Film Festival this year, focuses on eating disorders. While the previous series provoked a lot of (often negative) attention, Richard MacKenzie, MD, a physician specializing in eating disorders in the Division of Adolescent and Young Adult Medicine at Children's Hospital Los Angeles, thinks "To The Bone" can provide parents—and the community—a way to carry on positive conversations with teens.
"To the Bone" follows the story of a young girl, Ellen, who has battled an eating disorder all throughout her teens, and is now in a residential treatment program with others battling their own eating disorders. Within this program, individuals learn about themselves by observing the behaviors of others. Friendships originally formed around the shared experience of the disease, evolve to a personal basis, as the developmental issues of adolescence become apparent. Luke, another resident, is a male ballet dancer who also suffers an eating disorder. Unique to this film, he plays a key role in focusing Ellen's behaviors as the unhealthy expression of the everyday challenges of being an adolescent. The film uses the reality of the daily struggles and self-confrontation, along with metaphor, to accent focus, fantasy and change. Many of the members of the cast also had similar experiences.
"To the Bone" is certainly starting a conversation around eating disorders, but do you think it will do more harm than good?
Richard MacKenzie, MD: Not at all! There is no glamorizing of the disorder, other than for the camaraderie that it provides a group of teen girls sharing a similar experience. Granted that it does highlight some behaviors such as purge, restriction and exercise, but these are well-known, in various forms, to be part of the disorder.
As a longtime physician who has specialized in treating eating disorders, are there any parts of "To the Bone" that you think will cause controversy?
RM: If any, the controversy may be among eating disorder professionals as to whether it does justice to the physical and emotional struggle these young people experience. I sense for the sake of the storyline, these young people have more "normal" behavioral attributes than one would ordinarily see in the disease.
Some who have been battling their eating disorders have said that this show is a trigger and should not be watched by those struggling with eating disorders or mental health issues. Do you agree?
RM: Of course I am seeing the film through the eyes of someone who has never personally experienced the disorder but has helped hundreds of young people who have. Teenagers, at all stages of their development, whether it be healthy or stressed, have incredible resilience—a resilience that is part of their natural (and not their disease) state. If anything, the film may help young people to realize this and reignite the essence of their own being and motivate them to overcome their personal challenges.
How can parents use "To the Bone" to create a positive conversation with their teen?
RM: I would suggest it is a tremendous opportunity to share and discuss a treacherous pathway through adolescence that their child has no doubt heard of or read about and may even have considered.
Parents, along with others in an adolescent's community, play a powerful role in a child and adolescent's life. Especially during adolescence, parents need to be careful not to be overly intrusive, controlling or needing to know. This film may provide an opportunity to have a discussion about healthy eating, stress, faulty coping and sense of well-being—an opportunity that is difficult to create ad-lib, without seeming "nosey."
Family-based therapy is the latest model of intervention with eating disorders and has significant success. This method focuses on empowering the parent to control the disease's effects, with a trained eating disorder specialist acting as a consultant to the parent.
If parents suspect their child might have an eating disorder, what are the signs to look out for?
RM: Here are a few signs:
Withdrawal, in general, and particularly around eating times
Focus on body shape and image
Unreasonable focus on exercise, especially directed to the abdomen and thighs
Gradual elimination of meat from their meals
Calorie awareness and counting
Having a friend who has an eating disorder
Leaving the table after a meal to purge with the excuse of "homework," "to go to the bathroom," or "working on a project."
There are a number of organizations and resources available both nationally and locally that are available to parents and adolescents. Visit nationaleatingdisorders.org for a list of resources.