Pharmacy Residency Program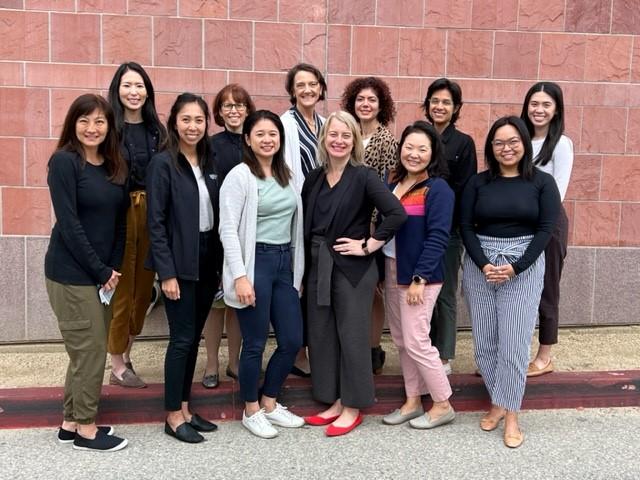 PGY1 pharmacy residency programs build on Doctor of Pharmacy (Pharm.D.) education and outcomes to contribute to the development of clinical pharmacists responsible for medication-related care of patients with a wide range of conditions, eligible for board certification, and eligible for postgraduate year two (PGY2) pharmacy residency training.
Children's Hospital of Los Angeles offers a one-year, post-graduate pharmacy practice residency with an emphasis in pediatrics.
Pharmacists completing this residency will be competent practitioners. As a part of the multidisciplinary team, they will manage drug therapy for common pediatric disease states and provide safe and cost-effective pharmaceutical care. The rotations will enable the pharmacy residents to gain exposure to a wide variety of pediatric subspecialties and prepare candidates to be a pediatric pharmacist in an acute care setting or to advance to a PGY2 training in their area of choice.
Educational Goals
In collaboration with the health care team, provide safe and effective patient care to a diverse range of patients, including those with multiple co-morbidities, high-risk medication regimens, and multiple medications following a consistent patient care process.
Ensure continuity of care during patient transitions between care settings.
Prepare, dispense, and manage medications to support safe and effective drug therapy for patients.
Demonstrate ability to manage formulary and medication-use processes, as applicable to the organization.
Demonstrate ability to evaluate and investigate practice, review data, and assimilate scientific evidence to improve patient care and/or the medication-use system.
Demonstrate leadership skills.
Demonstrate management skills.
Provide effective medication and practice-related education to patients, caregivers, health care professionals, students, and the public (individuals and groups).
Effectively employ appropriate preceptor roles when engaged in teaching students, pharmacy technicians, or fellow health care professionals. 
| Required Rotations | Elective Rotations | Longitudinal Year Long Rotations |
| --- | --- | --- |
| Orientation | Cardiothoracic Intensive Care | Ambulatory Care |
| General Pediatrics | Informatics | Pharmacy Newsletter |
| Infectious Disease | Solid Organ Transplant | Residency Research Project |
| Oncology | Advanced Intensive Care | Staffing |
| Pediatric Intensive Care | Advanced Emergency Medicine | Continuing Education |
| Neonatal Intensive Care | Advanced Oncology |   |
| Emergency Medicine |   |   |
| Administration |   |   |
Application Information
Deadline: January 3, 2024
Eligibility:
Residents shall be graduates or candidates for graduation from an ACPE accredited degree program (or one in the process of pursuing accreditation) or have a Foreign Pharmacy Graduate Examination Committee (FPGEC) certificate from the NABP.
Residents must have a valid California Intern or Pharmacist License prior to the start of residency.
Residents must be eligible for licensure in California and be licensed by October 1st of their residency year. 
PGY1 Pharmacy Residency Tour Dates
Virtual Open House Dates:
November 14, 2023 at 6 p.m.
December 13, 2023 at 6 p.m.
Please email Hannah Chan at hannchan@chla.usc.edu to RSVP.