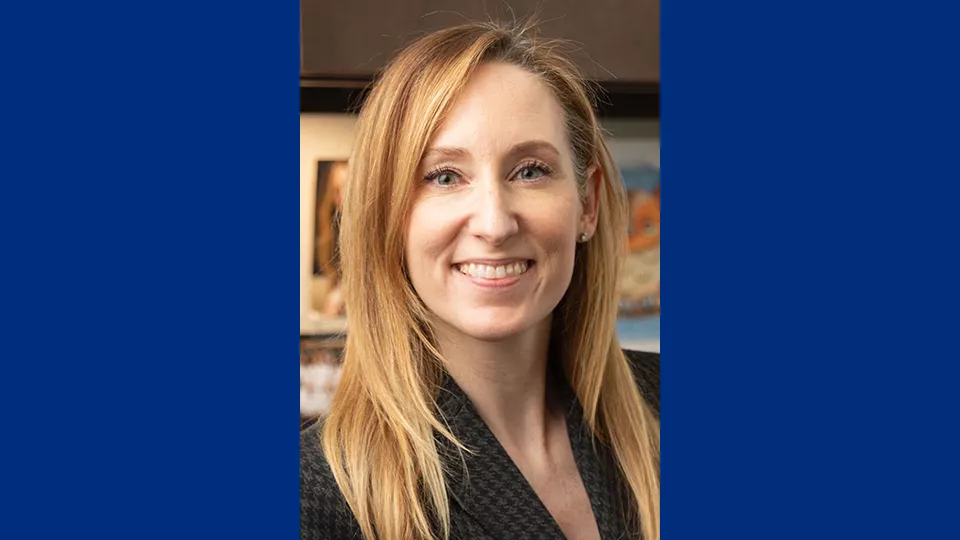 Research Community
Faculty Spotlight: Lorraine Kelley-Quon, MD, MSHS, FACS, FAAP
Growing up, Dr. Kelley-Quon traveled to Africa on several occasions with her father, a family physician who runs a medical relief organization.
"In high school I did medical relief work with him in South Sudan and Kenya," she shares. "That sparked my interest in medicine because I saw the difference you can make in someone's life."
As a pediatric surgeon at CHLA, Dr. Kelley-Quon enjoys making a lifesaving impact on individual families. But it's through research that she has broadened her reach. Her biggest focus: understanding how to safely prescribe opioid medications for babies, children and adolescents.
Three years ago, she led the development of the first-ever guidelines for prescribing opioids to children and adolescents after surgery. Today, she and her team are focused on opioid stewardship for another group of young patients: babies.
"There hasn't been enough evidence to create similar guidelines for infants," she explains. "My lab is looking for the sweet spot—what amount of opioids can treat babies' pain, without negatively impacting their development?"
Her team recently found that 20% of hospitalized infants in the U.S. receive opioids—with prescribed amounts varying widely between centers. The team has also shown that receiving an opioid called methadone can prolong babies' recovery after surgery and increase their dependence on ventilators and intravenous nutrition.
In addition, Dr. Kelley-Quon is collaborating with investigators at Lucille Packard Children's Hospital Stanford and Miller Children's and Women's Hospital to study how hospital opioids affect babies' brain development. Much of her work is funded by a $3 million grant from the National Institutes of Health.
"I like research because I can go from caring for patients to looking at the 30,000-foot view—the bigger picture of how we impact children over the long term," she says. "I find that very compelling."
After hours, Dr. Kelley-Quon spends much of her free time with her husband and two children, ages 8 and 11. Her latest hobbies include paddleboarding and walking the family's newest member: a 2-year-old labradoodle named Max.