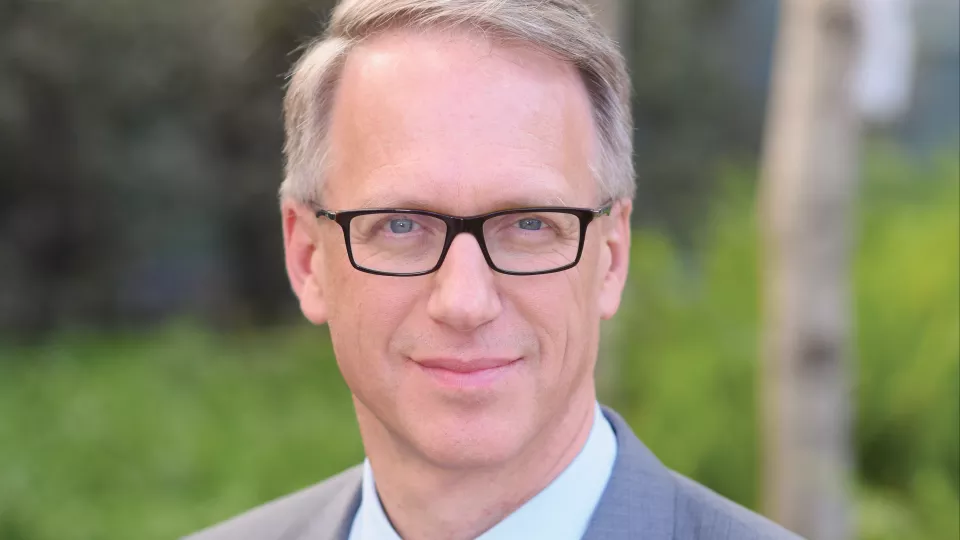 News and Innovation
Backstory: An 18-Year Journey From Idea to FDA-Approved Therapy
Key study led by Dr. David Freyer found sodium thiosulfate therapy can prevent cisplatin-related hearing loss in children—improving their quality of life after cancer treatment.
For decades, parents of children with several types of cancer treated with cisplatin have faced a difficult reality—knowing that this lifesaving form of chemotherapy comes with a high risk for causing permanent, life-altering hearing loss. David R. Freyer, DO, MS, Director of the Survivorship and Supportive Care Program at Children's Hospital Los Angeles, felt like there should be better options for these patients and their families, so he led a key study to test a medication that could protect against hearing loss without compromising the lifesaving effects of the chemotherapy. After two randomized clinical trials and 18 years of collaboration, that medication, sodium thiosulfate, has now been approved by the FDA for this use.
"It's an ambitious, complex, multiyear effort that succeeded only because many essential people were behind it," Dr. Freyer says.
Back in 2004, Dr. Freyer first heard about using sodium thiosulfate to treat cisplatin-induced hearing loss from Edward Neuwelt, MD, a neurosurgeon at Oregon Health and Science University, who had shown that the medication prevented cisplatin-induced hearing loss in animal models. That preclinical work provided the foundation for the Phase 3 randomized, controlled clinical trial that began in North America in 2008 and included pediatric participants at CHLA and over 30 other hospitals. The study was sponsored by the Children's Oncology Group and funded principally by the National Cancer Institute of the National Institutes of Health.
The trial showed that the incidence of hearing loss in patients treated with cisplatin alone was 56.4%, while the incidence dropped to 28.6% in patients treated with both cisplatin and sodium thiosulfate. In children who received sodium thiosulfate, the risk for developing hearing loss was reduced by 70%. This finding is clinically important because sodium thiosulfate offers the hope of preventing the downstream consequences of childhood hearing loss, including speech, learning and behavioral difficulties.
"Most of the cancers treated with cisplatin are curable, and as a result, most of those children become long-term survivors," says Dr. Freyer. "If we're able to protect their hearing, these children will experience many decades of improved quality of life."
The results from the North American trial and a separate, concurrent one conducted in the United Kingdom were published in 2018, after which the drug manufacturer applied for FDA approval.
This step is key for enabling sodium thiosulfate to be covered by insurance and become more widely available to patients nationwide.
The nearly two decades-long process fundamentally changed the way pediatric oncologists think about cisplatin-induced hearing loss, according to Dr. Freyer. Instead of accepting hearing loss as a necessary consequence of curative treatment with cisplatin, doctors are able to offer the hope of preventing this problem for the majority of patients.
"As a cancer survivorship specialist, I've personally taken care of many children, teens and young adults who have had to live with hearing loss," Dr. Freyer says. "Knowing there will be fewer of those patients is really meaningful.  If we're able to protect their hearing, these children will experience many decades of improved quality of life."