Amatruda Lab
Research Focus
Pediatric sarcomas driven by fusion oncogenes
Germ cell tumors of the ovary and testis
DICER1-related cancers including Wilms tumor of the kidney

Research Overview
Our lab's primary research and clinical focus is on solid tumors that develop during childhood, including sarcomas, germ cell tumors and Wilms tumor. Our major goal is to conduct basic and translational research that reveals the molecular mechanisms driving these cancers, and that can lead to new and more effective therapies.
We use complementary approaches including human tumor genomics, animal models and small-molecule screening. We make extensive use of zebrafish genetic models for these studies, seeking to take advantage of the powerful genetics, developmental biology, imaging and small molecule screening that the zebrafish system affords.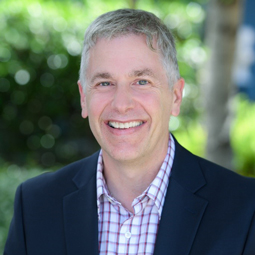 Dr. James Amatruda is the Head of Basic and Translational Research for the Cancer and Blood Disease Institute at Children's Hospital Los Angeles. He's the inaugural holder of the Dr. Kenneth O. Williams Chair in Cancer Research. Dr. Amatruda is a Professor of Pediatrics and Medicine for the Keck School of Medicine of USC. He attends on the Solid Tumor oncology service at CHLA.
Dr. Amatruda received his MD and PhD from Washington University School of Medicine. He completed his internship and residency in Internal Medicine from Brigham and Women's Hospital. He was a Visiting Fellow at the Institute of Cell Biology in Consiglio Nazionale delle Ricerche in Rome and completed his Medical Oncology fellowship at Dana-Farber/Partners Cancer Care in Boston, Massachusetts.
When not in the lab, Dr. Amatruda enjoys running, reading, music-making and exploring around Los Angeles.
Ashley Jean, MD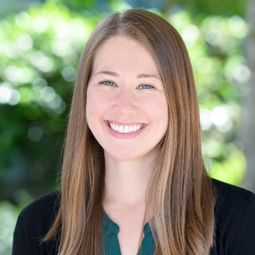 Dr. Ashley Jean is a Clinical Fellow in the Amatruda Lab. Dr. Jean graduated from Tufts Medical School in Boston and completed her Pediatric Residency at Maine Medical Center. Dr. Jean started her Pediatric Fellowship at Children's Hospital Los Angeles in 2019.
Her research focuses on pediatric Ewing Sarcoma. She is currently studying the TAK1 pathway in the tumor genesis of this condition.
Dr. Jean likes to spend her free time outdoors. She enjoys activities such as hiking, paddle boarding and snowboarding.
Christopher Kuo, MD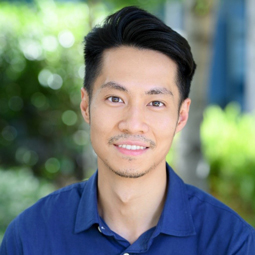 Dr. Christopher Kuo is a Clinical Fellow in the Amatruda Lab. Dr. Kuo received his Medical Degree from Rush University and completed his Pediatric Residency from Children's Hospital Los Angeles. Dr. Kuo started his Pediatric Fellowship at Children's Hospital Los Angeles in 2020.
His research interest is in osteosarcoma. He is currently working on a project that involves the investigation of the tumor microenvironment of Ewing sarcoma.
Dr. Kuo's hobbies include breakdancing, swimming and going to coffee shops.
Adam Marentes, MSc., PhD Candidate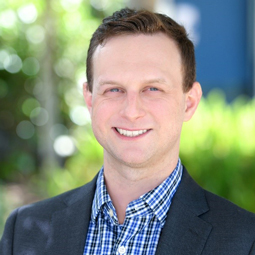 Adam Marentes is a Graduate Student Researcher in the Amatruda Lab. Adam received his Bachelor of Science in Neuroscience from the University of California, Riverside. He then completed his Master of Science from California Polytechnic University Pomona. Adam is currently attending University of Southern California Keck School of Medicine to earn his PhD in Cancer Biology and Genomics.
Adam's research focus is in mitochondrial DNA variants in Ewing Sarcoma. He is currently working on a collaboration that involves editing mitochondrial DNA in cancer cell lines in zebrafish.
Adam enjoys baking, playing video games with his fiancé and catching a show at the local comedy club.
Tanya Mosesian, MHA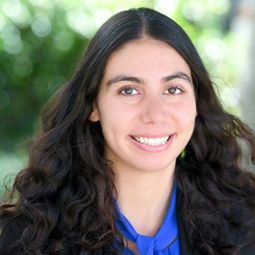 Tanya Mosesian received her Bachelor of Science in Public Health from California State University of Northridge. She then completed her Master of Health Administration at the University of Southern California.
Tanya is Project Associate for the Amatruda Lab. She provides on-site support for all administrative matters and project facilitation.
Tanya enjoys spending time with her family and friends. She likes to play tennis and hike during the weekends.
Elena Vasileva, PhD, MSc.
Dr. Elena Vasileva is a post-doctoral fellow in the Amatruda Lab. Dr. Vasileva received her Bachelor of Science and Master of Science from Peter the Great St. Petersburg Polytechnic University in Applied Mathematics and Physics. She received her PhD in Molecular Biology from the Institute of Cytology, Russian Academy of Sciences.
Dr. Vasileva is interested in studying the molecular mechanisms of cancer development and progression. She has developed an inducible zebrafish model of EWS-FLI driven Ewing Sarcoma as a platform for biologic discovery and preclinical testing of novel therapies.
Dr. Vasileva enjoys running and hiking in Los Angeles.
Mona Wu, PhD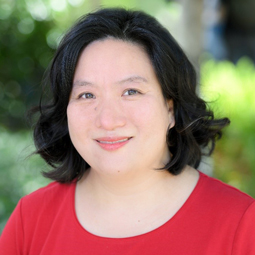 Dr. Mona Wu is a post-doctoral fellow in the Amatruda Lab. Dr. Wu received her Bachelor of Science from the University of British Columbia, a Master of Science from Université de Montréal, and a PhD from McGill University.
Dr. Wu is interested in understanding the cell of origin for pediatric neoplasms because she believes that this knowledge could lead to better early biomarkers and more effective treatment. She is particularly interested in understanding how aberrant ncRNA (especially miRNAs) may play a role in pediatric disease.
Dr. Wu likes reading and visiting different libraries. She enjoys "foodie-related" activities including trying restaurants, cooking, baking and watching (far too many) cooking shows.