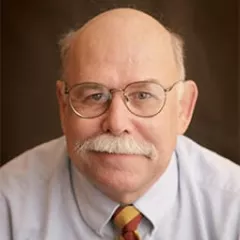 Thomas Keens, MD
Director, Cystic Fibrosis Center
Attending Physician
Professor of Pediatrics, Physiology and Biophysics, Keck School of Medicine of USC
Clinical Interests
Cystic fibrosis, Sudden infant death syndrome, Congenital central hypoventilation syndrome (CCHS), Chronic respiratory failure and home mechanical ventilation, Pediatric respiratory physiology
Education
Medical School
University of California, San Diego
Internship
Children's Hospital Los Angeles, Pediatrics
Residency
Children's Hospital Los Angeles, Pediatrics
Fellowship
Hospital for Sick Children/Toronto, Pediatric Pulmonology
Accomplishments
Certification
Pediatrics, American Board of Pediatrics
Neonatal-Perinatal Medicine, American Board of Pediatrics
Pediatric Pulmonology, American Board of Pediatrics
Memberships
American Physiological Society; Society for Pediatric Research; American Pediatric Society; American Academy of Pediatrics; American Thoracic Society; American College of Chest Physicians; Sleep Research Society; International Society for the Study and Prevention of Infant Deaths.
Medical Awards
Morris and Mary Press Humanism Award, 1990
Senator Daniel E. Boatwright Award "for extraordinary public service on behalf of Californians touched by SIDS", 1992
Fourth Apnea of Infancy Award, 1997
Breath of Life Humanitarian Award, Los Angeles Chapter, Cystic Fibrosis Foundation, 2015
Robert M. McAllister Faculty Mentoring Award, 2015
Publications
Publications
Stastny, P.F., T.G. Keens, and A. Alkon.  Supporting SIDS families: the public health nurse SIDS home visit.  Public Health Nursing, doi: 10.1111/phn.12251, 2016.
Chin, C.I.C., S. Loloyan Kohn, T.G. Keens, M.F. Margetis, and R.M. Kato.  A physician survey reveals differences in management of idiopathic pulmonary hemosiderosis.  Orphanet Journal of Rare Diseases, 10:98 DOI 10.1186/s13023-015-0319-5, 2015.
De, A., L. Mascarenhas, S. Kamath, A. LaRiviere, F. Goodman, T.G. Keens, and R. Venkatramani.  Pilot feasibility study of comprehensive pulmonary evaluation following lung radiation therapy.  Journal of Pediatric Hematology/Oncology, (in press).
Bhatia, R., D.J. Lesser, F.G.S.A. Oliveira, W.H. Tran, T.G. Keens, M.C.K. Khoo, and S.L. Davidson Ward.  Body fat composition: A predictive factor for sleep related breathing disorder in obese children.  Journal of Clinical Sleep Medicine, 9: 1039-1045, 2015.
Diep, B., A. Wang, S. Kun, J.G. McComb, D.B. Shaul, C.E. Shin, T.G. Keens, and I.A. Perez.  Diaphragm pacing without tracheostomy in congenital central hypoventilation syndrome patients.  Respiration, DOI: 10.1159/000381401, 2015.
Research
Research Summary
Research Topics
Cystic fibrosis (CF).
Sudden infant death syndrome (SIDS)
Congenital central hypoventilation syndrome and Respiratory control disorders
Home mechanical ventilation
Pediatric respiratory physiology
Research Overview
Cystic Fibrosis (CF): The CHLA Cystic Fibrosis Care Center is a member of the Cystic Fibrosis Foundation's Therapeutic Development Network, which is a network of CF Care Centers dedicated to performing clinical research to enhance and extend the lives of people with CF. We participate in clinical trials of CFTR modulators, which are medications which change the abnormal protein at a very basic level, restoring function, and hopefully improving the lives of people with CF. We are also involved in clinical trials of medications designed to improve the lung function and quality of life of CF patients. We are currently participating in nearly 20 clinical trials of novel medications.
Sudden infant death syndrome (SIDS): SIDS remains the leading cause of death in infants between the ages of 1-month and 1-year, yet its etiology remains unknown. We have explored the crucial role of arousal in infants as a protective reflex from dangerous situations during sleep. We are also involved in safe infant sleep education, both within CHLA and in the community. We work actively to educate the public about ways to reduce the risk of SIDS, as well as helping to promote resources to care for families who have experienced a SIDS death.
Congenital central hypoventilation syndrome (CCHS) and respiratory control disorders: The brain normally tells people how deeply and frequently to breathe. CCHS is a rare genetic disorder where these signals are absent. Thus, these patients require home mechanical ventilation to breathe for them during sleep, and full-time for about one-third of patients. We have performed many research studies on the physiology of abnormal neurologic control of breathing in CCHS and other pediatric respiratory control disorders. We are one of three major international clinical and research centers for CCHS patients. We are one of only a few centers performing diaphragm pacing as a modality of ventilatory support for these patients.
Home mechanical ventilation: Some children with severe lung disease, weakness of their breathing muscles, or respiratory control disorders can not breathe well enough on their own to stay alive. They require the use of a respirator either part-time or full-time. We can send children home on a ventilator, and we have one of the largest pediatric home mechanical ventilation programs in the world. In addition to providing a unique clinical service, we have done research to better understand the medical and physiological challenges, issues with equipment function and failure, and how to train parents and caregivers of children on home mechanical ventilation to cope with emergencies in the home.