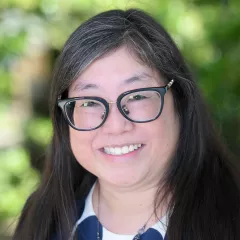 Diane Tanaka, MD
Medical Director, Teenage and Young Adult Health Center
Medical Director, Homeless Adolescent and Young Adult Wellness Clinic
Medical Director, My Voice Transition Program
Attending Physician
Clinical Associate Professor of Pediatrics (Clinician Educator), Keck School of Medicine of USC
Diane Tanaka, MD is the Medical Director of the Teenage and Young Adult Health Center at the Division of Adolescent and Young Adult Medicine. In addition, Dr. Tanaka is the Medical Director of the Homeless Adolescent and Young Adult Wellness Clinic and the My Voice Adolescent Transition Program. The Homeless Adolescent and Young Adult Wellness Clinic provides medical care, mental health services, and case management of adolescents and young adults experiencing homelessness in the Hollywood area. The My VOICE Transition Program prepares adolescents and young adults with chronic health conditions to move from child-centered to adult-oriented health care systems.
Clinical Interests
Menstrual disorders Substance Use and Abuse Contraception Identification and treatment of sexually transmitted infections Pregnancy prevention for teens and youth.
Education
Medical School
University of California, Davis
Internship
Cedars Sinai Medical Center; Pediatrics Internship
Residency
Cedars Sinai Medical Center; Pediatric Residency
Fellowship
Children's Hospital Los Angeles; Adolescent Medicine
Accomplishments
Certification
Pediatrics; American Board of Pediatrics;Adolescent Medicine (Pediatrics); American Board of Pediatrics
Memberships
American Academy of Pediatrics;Society for Adolescent Medicine
Medical Awards
Outstanding Physician, Region IX
Publications
Publications
Candidal Vulvovaginitis - A Review ---Enuresis - Chapter 27, pages 565-575, Adolescent Health Care A Practical Guide (2002)
Research
Research Summary
I'm currently investigating the prevalence and profile of Hollywood homeless and runaway youth who are using crystal methamphetamines and associated health risks and comorbid mental health issues. From this preliminary research, I would like to expand the focus of the research to look at a more diverse population of youth. The purpose of this research is to determine which youth are currently using crystal methamphetamines and are they at increased risk for health problems and what are the associated mental health issues? I'm also interested in investigating risk behaviors, including substance use and abuse, amongst chronically ill populations. I am also involved in providing gynecologic care to young women who have received organ transplants.