Pediatric Injury Prevention Scholars Program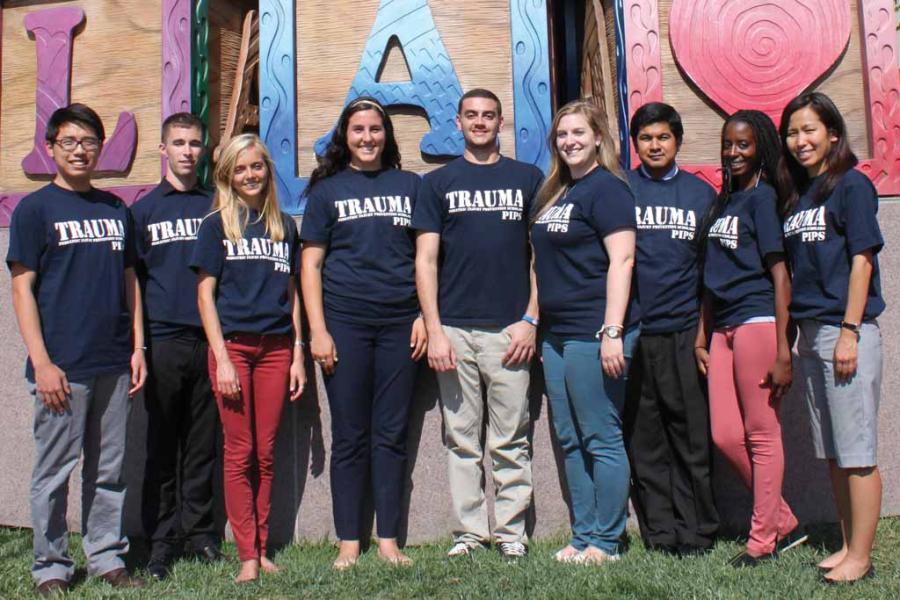 The Pediatric Injury Prevention Scholars Program (PIPS) is a unique and exciting internship within the Trauma Program at Children's Hospital Los Angeles. It provides program planning, research, and evaluation, professional development, and community outreach experiences to students interested in public health, nursing, medicine, healthcare administration, and health sciences. Student interns will have the opportunity to work with preceptors and with other clinicians, administrators, researchers, and students involved with the program.
In addition to providing the highest quality care to trauma patients in the hospital, the CHLA Trauma Program aims to reduce the pediatric injury burden in Los Angeles County through education, outreach, training, and research. Service lines with Trauma include: Acute Care, Injury Prevention, Research and Evaluation, and Disaster Preparedness and Emergency Management.
Internship Opportunities
We will select students for internship placement in one of the following areas:
Injury Prevention
Interns will engage in many different community projects, health fairs and will help educate children and their families on a variety of injury prevention topics, such as, child passenger safety, pedestrian safety, drowning prevention, distracted driving, earthquake and disaster preparedness and sports/concussion prevention.
Potential projects interns may work on:
Implementing and evaluating a child passenger/pedestrian safety grant
Creation of a health education module based on community needs assessment
Development of health education materials for children and families
Development and analysis of evaluation measures for existing program activities and patient-based projects
Requirements:
Some night and weekend events required at offsite locations
Must pass CPST course
Lifting (up to 40 lbs)
Research and Evaluation
Interns will conduct literature searches, assist with study design, develop data collection tools, analyze data using statistical software, prepare manuscripts and assist in IRB study submissions. The areas of focus are acute trauma care, injury prevention and disaster preparedness.
Potential projects interns may work on:
Review articles focusing on pediatric trauma
Analysis of hospital disaster drill data
Study design and observational data collection for pediatric trauma related research projects
Evaluation of an educational disaster simulation tool
Grant Writing
Disaster Preparedness and Emergency Management
Interns will have the opportunity to work on projects related to emergency management, including planning and response activities and research and publication on emergency management effectiveness.
Potential projects interns may work on:
Program evaluation
Plan development and updates
Healthcare recovery–assessment and plan development
Program Schedule
Program Dates: June 19, 2023 - August 25, 2023
Duration: 10 weeks 
Schedule: 40 hours per week
At this time there is no housing or stipend support provided 
Internship Program Deadlines 2023
Application Deadline: February 24, 2023
Interview Invitations: March 6, 2023 - March 20, 2023
Acceptance Awards: April 3, 2023 - April 17, 2023
Who can apply?
Any current college student or recent graduate with a public health or other health related major.
How To Apply
Please email your completed application packet to: PIPS@chla.usc.edu
Application packet should include:
Cover letter
Current resume
Writing Sample (if applying to the Research and Evaluation Track)