In-Hospital Entertainment for Patients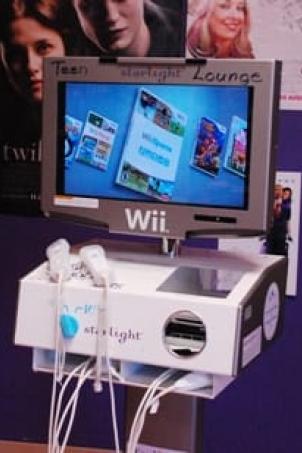 About the Starlight Fun Center
To request a Fun Center contact the Child Life Office at 323-361-2355.
Patients at our hospital are able to use Starlight Fun Centers as a fun diversion during their hospital stay.
In cases where patients are in medical isolation, or in long-term recovery, the Fun Centers are a welcome distraction for children craving time to play.
We are able to offer these Fun Centers through our partnership with the Starlight Starbright Foundation and through the support of donors to our hospital. 
Currently, we have 45 centers located throughout the hospital in key places where patients use them most. Examples include:
Cancer Day Hospital
Radiology Waiting Room
Surgery Waiting Room 
Rehabilitation Unit
Pediatric Intensive Care Unit
Ambulatory Surgery Center
Teen Lounge
Playrooms
and many more areas throughout the hospital
​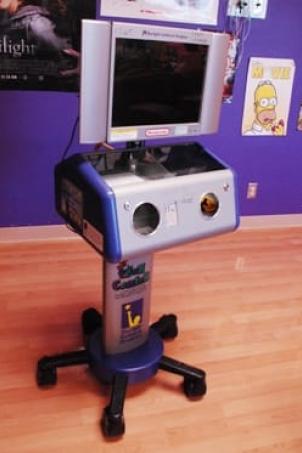 Fun Centers are enclosed stands containing an:
LCD TV
DVD Player
Nintendo 64, Gamecube, or Wii gaming systems
Systems are on wheels so that they can be easily moved to the bedside of a patient in need.
In Gratitude
We are grateful to the support of our donors who are able to help support additional Fun Centers for key locations throughout the hospital. Two years in a row, overwhelming votes submitted by hospital supporters have secured additional fun centers during Colgate's "Show the Love" campaigns.
Lollipop Network
Children's Hospital Los Angeles partners with the LOLLIPOP Network to screen blockbuster films from leading studios at our hospital. 
The "Big Screen's" biggest G, PG, and PG13-rated films are brought to our hospital each year with multiple screenings provided in our hospital's playrooms as well as at the bedside for children unable to leave their rooms. 
Our patients get to experience the full Red Carpet treatment along with special LOLLIPOP movie tickets and film-related memorabilia. On some occasions, even the stars of the film show up to join in the fun!