Car Seat Recycling Booth 11/4/22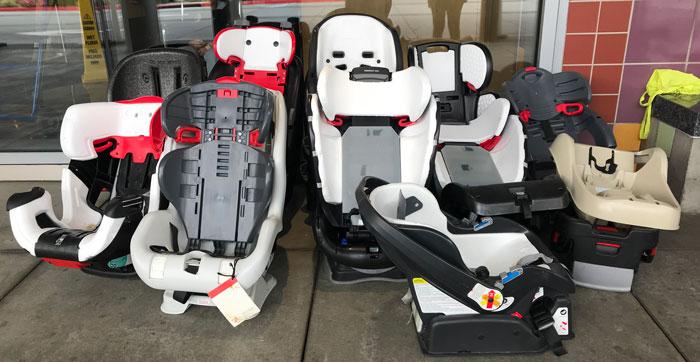 Most caregivers are unaware that car seats have an expiration date. Unless explicitly listed, most car seats expire 6 years after its manufactured date. Recycling expired seats through the hospital ensures that they are not reused or re-distributed throughout the community and putting other children in danger.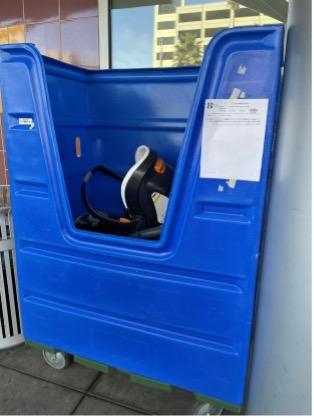 Location:
There will be a blue recycling bin by the doors where you can drop off seats. No need to find parking; please pull up to the lobby turnaround.
Instructions:
Please cut off harness straps, top tether straps, LATCH straps and strip the seat down to its bare shell. You can dispose of straps and fabric at home and only drop off shells in the bin. See photos below for example. For any questions, text or call: 323-203-7688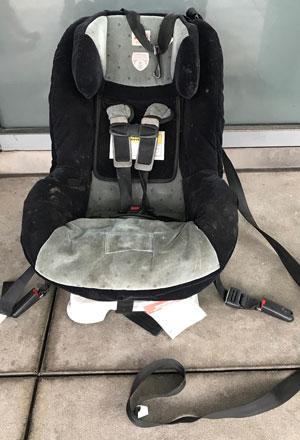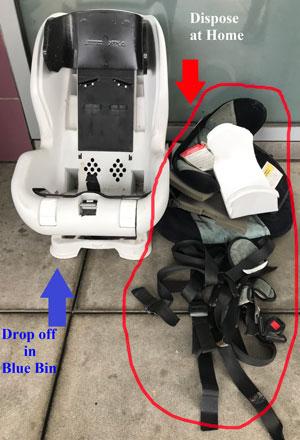 NOTE: Seats are not reused by hospital or outside people. We simply ensure they are disposed within a secure area - preventing anyone from picking up and reusing unsafe seats.